Giant Food, CPGs Join Forces to Support Esports Team
Get great content like this right in your inbox.
Subscribe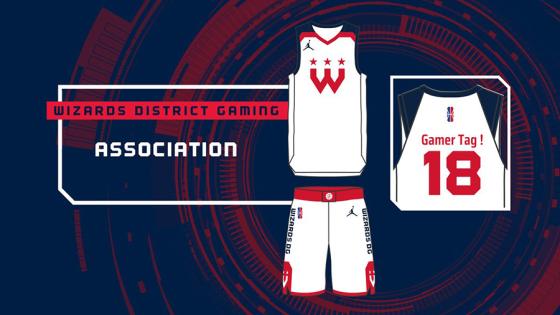 On the heels of its pioneering partnership with Wizards District Gaming, Giant Food has teamed with several brands during the inaugural season of the esports team and the NBA 2K League: Procter & Gamble, along with its Old Spice, Gillette and Tide brands; Nestlé and its owned brand Outsiders Pizza; and Chobani.
Giant Food and its partner brands will support the team with unique products, interactive live streams, and live games on Twitch, where viewers can watch for the brands on the basketball court.
"We are so excited to work with these brands as part of this growing esports network," said John MacDonald, Giant Food's VP of marketing. "Giant Food is committed to supporting innovative partnerships like Wizards District Gaming and working with these brands."
Wizard District Gaming is one of 17 teams competing in the first-ever season of the NBA 2K League, a joint venture between the NBA and Take-Two Interactive. The professional esports league's slate features both regular-season games and midseason tournaments, culminating in the playoffs set for next month.
In April, Giant Food became the first grocer to sponsor an esports team when it cut a deal with Washington, D.C.-based Monumental Sports & Entertainment (MSE), parent company of Wizards District Gaming as well as owner and operator of the Washington Wizards, becoming the official grocery store of Wizards District Gaming, while its sister company Peapod was designated the team's official online grocery service.
Back in 2016, the retailer formed a multiyear legacy partnership with MSE to be the exclusive grocery partner of the Washington Capitals, Mystics, Wizards and Verizon Center. 
A division of Ahold Delhaize USA, Landover, Md.-based Giant Food operates 166 supermarkets in Virginia, Maryland, Delaware, and the District of Columbia, employing about 20,000 associates. Ahold Delhaize USA was No. 4 in Progressive Grocer's 2018 Super 50 ranking of the top grocers in the United States.