Gelson's Market Opens in Manhattan Beach
Get great content like this right in your inbox.
Subscribe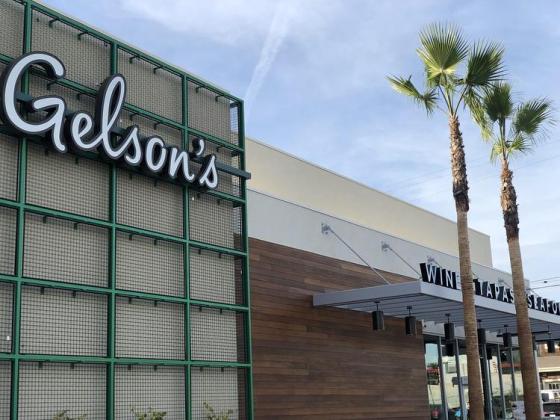 Gelson's Market opened its first location in Manhattan Beach, Calif., on Nov. 14. The Encino, Calif.-based retailer operates about 30 gourmet stores in Southern California.
The newest location emphasizes the philosophy of Gelson's progressive approach to food. The store features a food-hall-inspired experience with a lineup including a wine and tapas bar; a seafood and raw bar; made-to-order Mediterranean bowls; a roasted-meat carvery offering; signature Wolfgang Puck salads, sandwiches and pizzas; and Gelson's-crafted deli salads and sandwiches. The store also features olive oil, kombucha and cold brew on tap.
The 30,460-square foot store, designed by Shook Kelley – the 11th collaboration between the two companies – is a space for the Manhattan Beach community to gather, with social seating areas inside and outside the store for enjoying fresh food on site, and a Sip 'n' Shop program that takes care of shopping for guests as they enjoy drinks at the bar.
The design reflects a Mediterranean-inspired standard that closely aligns with Southern California coastal living. Finishes and interior elements throughout leverage the regional landscape: sun, sky, ocean, sand, vineyards and agriculture. Swirling ribbons hanging from the ceiling in the produce department are a nod to the topography of the coastline. 
The wine room is designed with graphic patterns emulating hillsides and vineyards in the area, while also leveraging the shapes and lines of casks and barrels. The environmental graphics in the dairy department are inspired by grazing hillsides. The meat and seafood department has signage inspired by Mediterranean patterns, with tile that emulates ocean waves.
Screens and lighting throughout the store feel more intimate and cue the lightweight and airy features associated with Mediterranean style.
"We are grateful to local leaders and the entire Manhattan Beach community for being a robust part of the discussion throughout the planning, design and construction phases," said Rob McDougall, president and CEO of Gelson's. "Across our 67-year history, Gelson's has innovated to meet the changing expectations of consumers, including the way customers shop. With the opportunity to build this store essentially from the ground up and to customize services for South Bay patrons, Gelson's Manhattan Beach truly stands as the embodiment of the ultimate shopping experience."