Fairway Market Officially Debuts Mobile Self-Scanning Checkout
Get great content like this right in your inbox.
Subscribe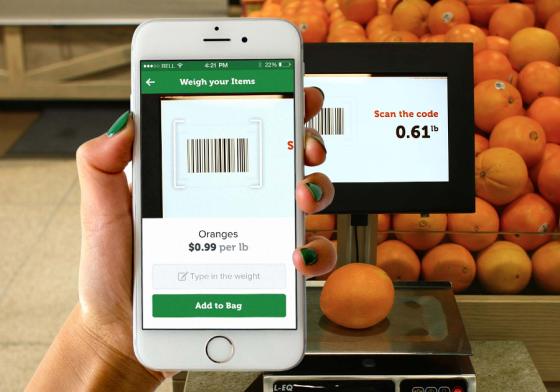 New York-area grocer Fairway Market has officially launched mobile self-scanning checkout in all of its stores, reportedly making it the first grocer with such an option in the region.
Partnering with FutureProof Retail to introduce the grocery technology, Fairway now lets shoppers use the Fairway-branded mobile checkout app to scan products via their phone cameras. Weighted items – such as produce and products from the olive bar or hot bar – can be weighed at digital scales.
To check out, customers simply scan a QR code that shows up after they've scanned all the products they wish to purchase. They then walk out, skipping the line for the cash register.
"We're thrilled to launch our new mobile shopping experience, providing Fairway Market customers with a cutting-edge shopping convenience," said Mike Penner, director of retail applications and technology at New York-based Fairway Market. "This continues Fairway's tradition of offering the best food for our customers in the way that's most convenient to them. The response from mobile shoppers has been incredibly positive."
Fairway first announced in January that it had chosen FutureProof Retail as its partner to provide line-free checkout and power the grocer's mobile app.
Fairway Market operates 15 stores in New York, New Jersey and Connecticut, as well as an ecommerce platform at shop.fairwaymarket.com.