Discount Retail Veterans Unite to Launch New Venture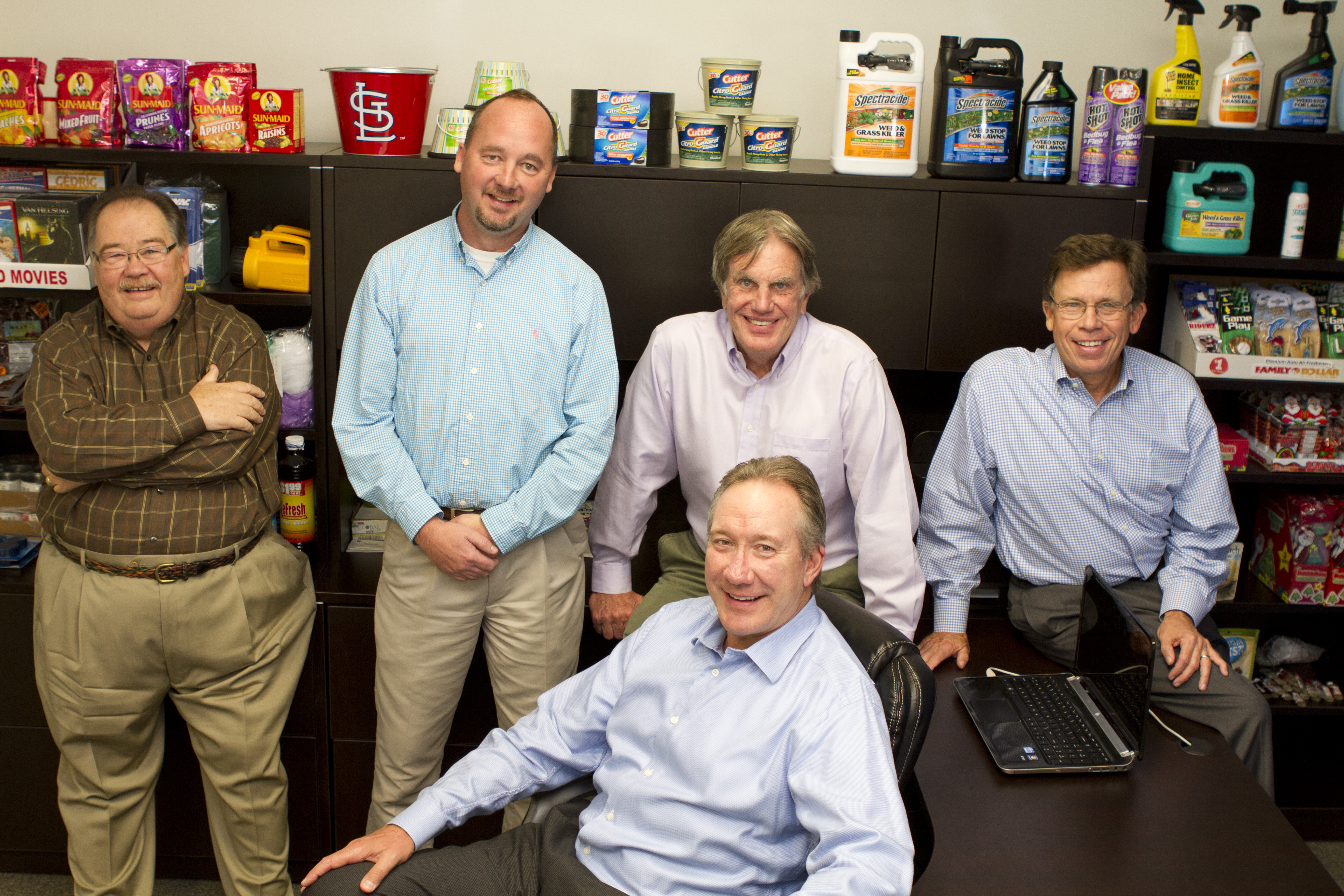 A "dream team" of value-based retail veterans have come together to create a new business that will have wholesale, retail and e-commerce components.
The enterprise will include a wholesale division, to be called STL Global Sales, and retail and e-commerce businesses that will operate under the name Here Today.
The leadership team features Bill Shaner, former president and CEO of Save-A-Lot Stores and principal of Shaner Management Group; Tom Holley, former president and CEO of Grandpa's Stores and founder/president of DEALS: Nothing Over a Dollar; Larry Tyler, Grandpa's EVP of merchandising, Grandpa's, DEALS and Save-A-Lot; Rick Meyer, EVP of real estate development for Grandpa's, DEALS and Save-A-Lot, and principal of TAT Capital & Consulting; and Jeff Schneider, buyer/category expert, Grandpa's, DEALS and Save-A-Lot, and founder of his own closeout and distribution business.
STL Global Sales will source and sell deeply discounted consumables and general merchandise across multiple categories to a network of wholesale contacts ranging from major national chains to small independent wholesalers and retailers. The team's network of contacts, cultivated over decades, will allow them to identify and make opportunistic buys at remarkable prices. Those savings will be passed on to their customers, both on the wholesale and retail side. The wholesale side will also provide a unique solution for manufacturers for end-of-lifecycle products, including overstocks, expiring or retiring product lots, discontinued items, closeouts and seconds.
Later this year, the team plans to launch the retail and e-commerce divisions, opening the first four Here Today stores in the St. Louis market, where the company is based. The stores will offer a unique assortment of deeply discounted merchandise across numerous categories (grocery; refrigerated and frozen food; housewares; electronics and small appliances; storage solutions; health and beauty; home décor; seasonal; gifts; candy, etc.) all presented in an engaging, interactive shopping environment.
About half of the offerings will be consumables. Unlimited by a certain price point or category, the merchandise mix can and will be ever-changing.
"We believe that we can deliver exceptional values at a time when consumers place tremendous importance on saving both time and money," Holley explained. "We're taking the best parts of some of the other value-centric retail formats out there, blending in on-trend merchandise, pricing it to knock people's socks off, and bundling it all in a store that is truly inspiring. In doing so, we believe we will transform the category of off-price retail."
The store format will likely be in the range of 15,000 to 20,000 square feet, located in accessible, high-traffic neighborhood strip centers. The team has hired Gensler, a global architecture and design firm, to develop the store prototype and build the first locations. No sites have been chosen yet. Plans call for expanding the concept from its Midwestern base, with hundreds of Here Today stores projected nationwide within five years. The e-commerce website will be live by mid-2013. In the first year, the company plans to hire approximately 150 team members locally.
In July 2012, the holding company GPO Merchants & Operators LLC was formed after completing their capital raise, which included a significant investment by the management team.
At various points in their careers, all of the executives worked with each other, with Holley, Meyer, Tyler and Schneider going back decades to their days with the Holley family-owned Grandpa's chain (originally called Grandpa Pidgeon's), started in 1954 by Tom's grandparents, Tom and Mildred Pidgeon.
For Shaner, the opportunity to join the group of entrepreneurs was incentive to forego the corporate world. "This group has deep corporate experience," he said, "but at heart, we're a very entrepreneurial bunch who is excited about building something from the ground up."
The "daily deal" mentality created by companies like Groupon has created a culture where people expect exceptional values. Pair that value-seeking mentality with the viral nature of social media and the technology advancements that have made bargain hunting a finger-tip exercise – the result is a cultural shift in the way consumers shop. Here Today will capitalize on that shift, using technology-driven tools to communicate and engage with customers.

IN THE PHOTO: (from left) Larry Tyler, Jeff Schneider, Tom Holley and Rick Meyer; (front) Bill Shaner.