Consumers Shift to Fresh-Focused, Snack-Style Lunches; Retailers Respond
Get great content like this right in your inbox.
Subscribe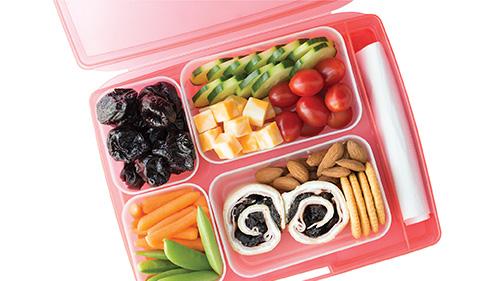 In Japan, bento is a lacquered or decorated lunchbox, traditionally containing such items as rice, vegetables and sashimi (raw fish with condiments). But the term has taken on a new meaning among U.S. consumers, particularly for busy moms who are looking for more creative and healthy ways to package their children's lunches. All you have to do is type #bentobox on Instagram to see the many ways that people are getting creative with their midday meals.
At the center of this trend is a move toward more fresh-focused, snack-style lunches — in which consumers can incorporate numerous bite-sized tastes, while hopefully including essential meal components such as protein, whole grains, fruits and vegetables. Examples include cut vegetables with dips, fruit cut in star shapes, cubed cheese, whole wheat crackers and turkey roll-ups.
With this growing trend, grocers have an important role to play — as well as an opportunity to grow sales in several fresh categories — by merchandising these bento-type meal ideas in the front of their stores, in the deli and in other sections. They can also educate and inspire their shoppers with lunch meal ideas and preparation tips to help save time.
Several retailers around the country are already innovating to help their shoppers think "out of the brown bag," so to speak.
"Retailers are embracing new ways of merchandising lunchtime solutions by breaking down category boundaries to create one-stop-shopping destinations inspired by the modern-day shop," observes Nicole Peranick, senior director of retail transformation at Daymon, based in Stamford, Conn.
"Traditionally, center store was the star of lunchboxes — think chips, drink boxes and shelf-stable snack packs, to name a few. However, as more and more consumers shift focus to the perimeter of the store, retailers are evolving their approaches and embracing new tactics such as cross-merchandising fresh and center store items, creating healthy snacking destinations at the front end of the store, and curating assortments around new, trend-forward lunchtime solutions that educate shoppers while encouraging experimentation."
Peranick adds that retailers have an opportunity to build their private-brand strategies in regard to lunch-related categories, and she cites two "emerging lunchtime disruptors" — The LunchMaster, in San Francisco, and Red Apple Lunch, in Boston — as examples of school lunch providers that should inspire retailers. By offering curated lunchbox solutions, these providers beg the question of whether bento boxes could eventually become a new iteration of meal kits.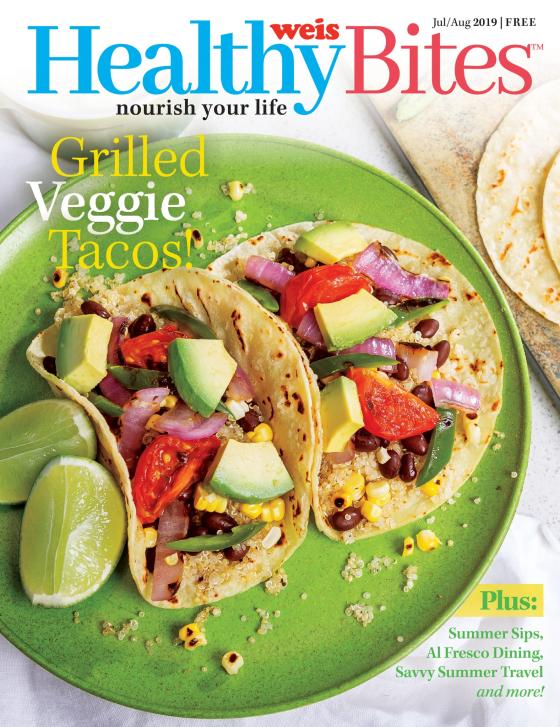 Weis Does Lunch Ideas
Sunbury, Pa.-based regional grocery chain Weis Markets is providing lunchbox ideas to shoppers through educational resources provided by its staff of dietitians, comprising five in-store dietitians and two corporate dietitians.
The retailer has discussed snacking and lunch meal preparation in its Healthy Bites magazine, and also provides tips via in-store radio messaging, Facebook Live videos and social media.
Additionally, in August, Weis offers kids' cooking classes with a back-to-school theme, including ideas for packing lunches. Some of its stores also feature a storewide back-to-school fest in the fall, which includes sampling different items throughout the store.
Beth Stark, lifestyles initiatives manager at Weis, notes that snack-type lunches appeal to children and adults alike for different reasons.
Key Takeaways
Consumers are gravitating toward more fresh-focused, snack-style lunches, in which they can incorporate numerous bite-sized items, including essential meal components.
Food retailers have begun innovating to help shoppers develop creative lunch ideas from items available across the store.
Cross-merchandising and presentation are key to spurring sales, along with promoting on-trend plant-based and free-from items, and ethnic flavors.
"We know that a lot of adults aren't taking a true lunch break, so that can hamper their afternoon productivity and zap their energy level, and it may lead them to overeat later on in the day," Stark says. "So it's really about emphasizing the importance of taking some time, even if it's just 15 to 20 minutes, to step away from their desks and their screens and refresh, and eat a nutritious lunch."
Meanwhile, although most children do have a dedicated lunch break, their parents are looking for quick, nutritious ingredients that don't take a lot of time to put together, observes Stark.
"Parents can even work with the child to come up with some different solutions following a general formula: a fruit, vegetable, some type of whole grain and protein, and then maybe a dip or small treat," she suggests. "They can come up with a list of items that fit into each category, and then rotate those."
Lunchbox Power
Orlando, Fla.-based Produce for Kids (PFK) is gearing up for its sixth annual Power Your Lunchbox promotion, which will launch on Aug. 5. The digital campaign is aimed at helping families pack and eat healthier lunches throughout the school year. Its website, www.poweryourlunchbox.com, features family-tested lunchbox ideas that include fresh produce as both main ingredients and sides. The campaign also includes messaging across social media and e-newsletters.
Amber Gray, digital marketing manager for PFK, says that produce is definitely gaining more attention at lunchtime.
"We're seeing a lot of parents step away from the simple sandwich-chips-and-apple combination, and get more creative," Gray asserts. "Our goal is to give them easy solutions for healthy lunches. It doesn't have to be difficult to add more produce to the lunchbox and get kids to eat it. Fun ideas include cutting fruits and veggies into shapes using small cookie cutters, adding them to dishes they already like, or giving the lunchbox a theme."
Stark notes that lunchbox innovation is found throughout the supermarket these days, whether in deli, produce, dairy or center store. "From the deli, hummus and guacamole work great as dips, while rotisserie chicken can be another meal component," she says. "In dairy, yogurts are another great lunch option."
She also sees plant-based products gaining ground, citing such examples as nondairy yogurt, chickpea snacks, edamame and sunflower seed butter. "This is another way people can add more veggies and cut back on animal proteins if they want," Stark explains. "I think a lot of people are still dabbling in this category, so we're trying to offer education and encourage them to start by trying some plant-based snacks."
Even in center store, stalwart categories such as granola bars and canned soup are seeing innovation that could help boost sales in the next several years, she continues. In one example, Camden, N.J.-based Campbell Soup Co. recently revealed plans to upgrade its traditional canned soups with more fresh ingredients, while also introducing bone broth to-go products.
Lakeland, Fla.-based Publix Super Markets is another retailer that has recognized the importance of offering quick lunch solutions for its shoppers. The retailer merchandises salads, cut fruit, veggie-and-dip snack packs, and prepared sandwiches, traditionally in the deli but also in other areas of the store.
"We continue to work on grab-and-go offerings that provide convenience for our customers," says Maria Brous, director of media and community relations. "The perimeter of the store is as important as, if not more than, center store in terms of fresh, convenient, appealing offerings."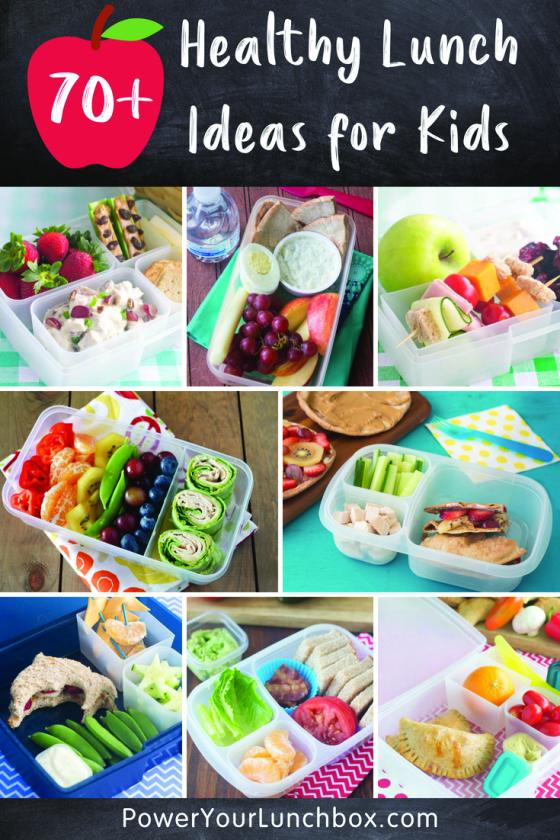 What's in Store
The importance of fresh categories at lunchtime was on full display during this year's International Dairy-Deli-Bakery Association (IDDBA) Show, held June 2-4 in Orlando, Fla. Among the merchandising displays included in IDDBA's What's in Store Live section, there were grab-and-go cases dedicated to both kids and adults.
"Today, you have shoppers looking for immediate consumption, but you also have those looking to prepare lunch the next day," notes Eric Richard, education coordinator for Madison, Wis.-based IDDBA. "It's not only about convenience, but there's also the freshness factor. This creates the perfect opportunity for delis to connect with their shoppers."
Richard encourages retailers to look at interdepartmental relationships in the store and explore new cross-merchandising ideas, such as using bread from the fresh bakery for prepared sandwiches sold in the deli.
Presentation is also key, he adds. "You can use signage to call attention to 'school lunch' or 'work lunch,' and display products that are good for the next day's lunch."
Meanwhile, retailers should highlight plant-based and free-from offerings as they continue to gain in popularity, and also consider promoting ethnic flavors. "Younger consumers are more open to experimentation," Richard advises, "so you want to give them new flavors in your salads and sandwiches."
Products Fit for a Lunchbox
What's for lunch? Suppliers are on the case when it comes to product innovation. Here's just a sampling of new items and campaigns: