07/23/2018
Category Spotlight: Yogurt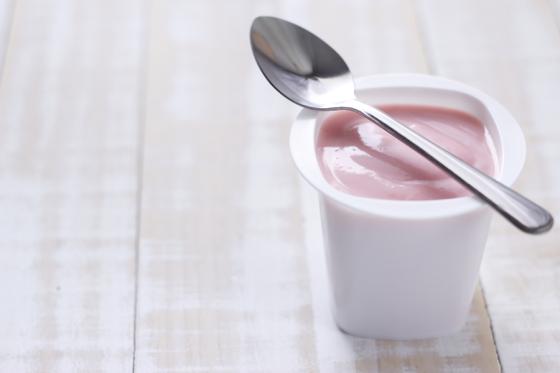 The rise of plant-based foods has been well documented in recent years. Last year, a Nielsen Homescan survey even found that 39 percent of Americans are actively trying to eat more plant-based foods.
And what they're choosing isn't always such traditional fare such as tofu and soymilk. Plant-based yogurt, in particular, enjoyed 31 percent dollar sales growth during the 52 weeks ended April 7, according to Nielsen Product Insider, powered by Chicago-based Label Insight.
"For the yogurt industry specifically, the trend has brought to store shelves dairy-free, plant-based yogurt featuring ingredients such as soy, coconut, almonds and cashews, as well as pea-based yogurt," writes Daniel Granderson, communications manager with Rockville, Md.-based market research firm Packaged Facts.
For instance, Granderson notes, So Delicious Dairy Free offers a certified vegan, plant-based line of coconut milk yogurt in 10 flavors. The probiotic cultures are Non-GMO Project Verified, Certified Gluten-Free and Certified Vegan, and also free from artificial flavors, colors, hydrogenated oils, trans fats and cholesterol. Other brands he mentions include Good Karma Foods, which offers a line of vegan-friendly, dairy-free yogurt made with flax milk; Forager Project, which markets a new line of organic cashew-based dairy-free yogurt alternatives exclusively available at Whole Foods Market stores; and Ripple, which has a pea-based Greek-style yogurt.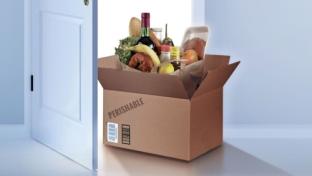 Download the 2018 Consumer Expenditures Study Data
Data provided via Nielsen's Total Food View, an inclusive data universe of UPC and non-UPC products (includes fresh random-weight retailer-assigned PLU and system 2 sales volume).
That's not to say that growth areas don't exist outside of plant-based offerings, where, possibly as expected, Dannon, Yoplait, Fage and Chobani (in no particular order) are the top brands, according to Chicago-based market research firm Mintel in its August 2017 report "Yogurt and Yogurt Drinks." However, the company warns that while spoonable yogurt dominates the category, it also has lost market share over the past two years to drinkable yogurt, which is driving growth in the overall yogurt and yogurt drink category.
Over the next five years, in fact, sales of yogurt drinks and kefir are expected to continue to grow as spoonable yogurt sales remain fairly stable. Mintel projects sales of yogurt drinks and kefir to grow by 58 percent, while spoonable yogurts will see a 5 percent decline in overall sales from 2017 to 2022. Currently, the top brands in the yogurt drink/kefir segment are (again, in no order) Dannon, Lala, Yakult, Chobani and Lifeway.
The category overall isn't without innovation, however, even though classics are still in demand.
"Lesser-known international styles, yogurt with mix-ins, and dessert flavors diversify the market and allow consumers a variety of new options to try and perhaps add to their portfolio," says Megan Hambleton, beverage analyst at Mintel. "While continued flavor and texture innovations will drive the category forward, consumers still are hungry for classic options like Greek and fruit flavors at the end of the day."
But the quest for the "next Greek" style is expected to continue, Chicago-based market research firm Euromonitor asserts in its "Yoghurt and Sour Milk Products in the US" report. Australian-style yogurt (e.g., Noosa) has seen rapid growth, featuring a full-fat formulation that's rich and high in protein. Other potential candidates are Icelandic-style yogurt, which has been growing due to its high protein and low sugar content, and French-style yogurt, with General Mills last June launching its glass-packaged Oui brand, which features a thick texture and less tartness than Greek yogurt. Even Bulgarian-style yogurt and Japanese-style aloe vera yogurt have been suggested as possible "next Greek" yogurts.