SPONSORED CONTENT
Case Study: Freezer Energy Reduced 43%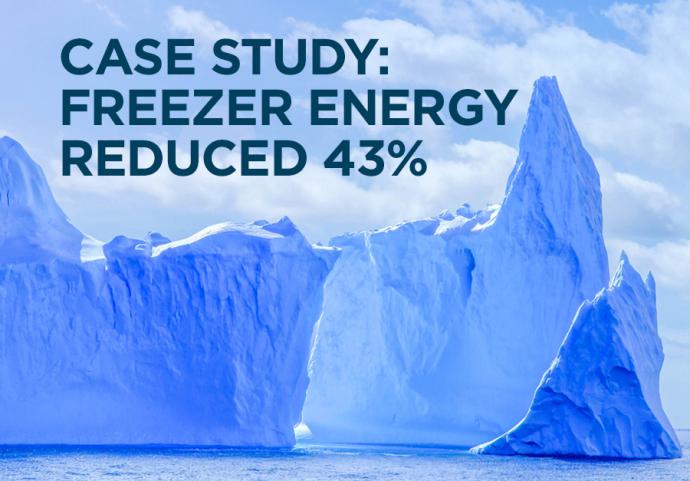 In grocery stores and distribution centers the refrigeration equipment is required to keep freezer temperatures stable around the clock, and they typically run 24/7 making them expensive to operate.
A recent in a 93,000 square foot ammonia-based distribution center has revealed that Thermal Energy Storage (TES) dropped energy consumption by 43% and peak demand by 29% for 13 hours per day while improving temperature stability inside the freezer by 50%.
Viking Cold's actively managed TES systems leverage the heat transfer properties of phase change material (PCM) combined with intelligent controls and a 24/7 remote monitoring and notification portal to absorb up to 85% of heat infiltration and run refrigeration more effectively. This provides more stable temperatures, reduced refrigeration equipment run-time, and improve efficiencies that save up to 35% of electricity costs.
TES systems have also been proven effective in a walk-in freezer case study commissioned by a large well-known international grocery chain. The results for multiple energy saving scenarios showed 70-85% load reduction, 38% more stable temperatures, and 60% reduction of peak period refrigeration run time.
Hear directly from the customer in this video and read the full case study to learn how TES helped them reduce their energy costs up to 35%.