Aldi Teams With Registered Dietitians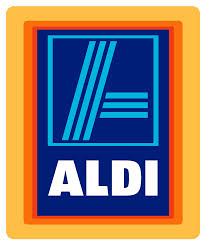 The new Aldi Advisory Council of nationally known registered dietitians was created to aid customers in their healthy-living goals.
"Shoppers no longer need to pay a premium to buy healthy food options for their families," said Chuck Youngstrom, president of the Batavia, Ill.-based limited-assortment retailer, which operates almost 1,300 deep-discount stores in 32 states. "At Aldi, we not only aim to provide our shoppers with high-quality, nutritious options, but also the knowledge to help them eat and live healthier on a budget."
The council consists of five seasoned registered dietitians: Mary Donkersloot, a noted authority on nutrition and consultant for those facing weight management issues; Tara Gidus, who motivates groups on such topics as achieving a healthy weight, maximizing energy, improving sports performance and creating a positive body image; Sylvia Klinger, an expert in cross-cultural Hispanic cuisine in relation to nutrition and health; Sally Kuzemchak, educator and author of the "Real Mom Nutrition" blog; and Elizabeth Ward, a respected expert in family nutrition.
Evolving Consumer Needs
As of this month, shoppers will be able to find tips and articles from the council on Aldi's website, its Simply Smarter Living Blog, the grocer's Facebook page, and the "Aldi fresh" catalog available both in stores and online. Further, beginning Jan. 14, Aldi Facebook fans can enter a sweepstakes by making a pledge to live a healthier lifestyle in the New Year for a chance to win a year's supply of produce.
"Our shoppers and Facebook fans are increasingly requesting options that meet their health-and-wellness lifestyles," noted Youngstrom. "We strive to cater to the needs of our evolving health-conscious shoppers by not only expanding our offerings, but also by helping them make informed choices through our advisory council."
The grocer's food offerings include nearly 70 varieties of fresh produce and a selection of organic fruits and vegetables, as well as fresh meat, dairy, bakery items, and specialty and gluten-free products. Its better-for-you brands are Fit & Active, featuring foods with less fat, less sodium and fewer calories, and the recently introduced SimplyNature line of all-natural and organic products.