Activist Investor Advances Supervalu Board Slate
Get great content like this right in your inbox.
Subscribe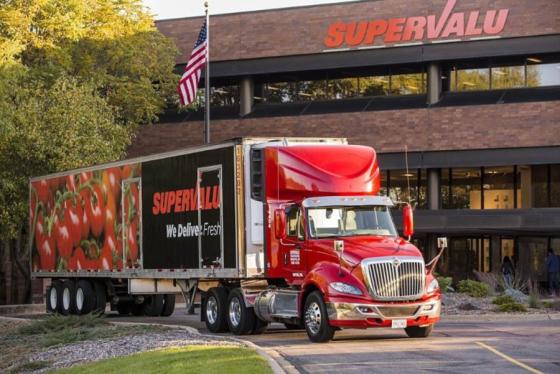 Dissatisfied with the direction of Supervalu Inc., activist investor group Blackwells Capital has issued a notice of intention to nominate six candidates for the wholesale-retail operator's nine-member board of directors.
The candidates will stand for election at Minneapolis-based Supervalu's annual stockholders meeting, the date of which has yet to be announced.
Blackwells' move confirms its intention first revealed a month ago after attempts to convince Supervalu to sell off stores, bring in new leadership and explore a sale. Supervalu has seen promising growth in its wholesale operations, while its retail division has lagged.
"Such an attempt effectively seeks control of the company, without paying a premium to all stockholders, and clearly seeks representation that is highly disproportionate to Blackwells' stake," Supervalu declared in a statement, noting that Blackwells' stake is approximately 2 percent of Supervalu shares when excluding out-of-the-money options held by the firm.
Supervalu, which recently started selling off its Farm Fresh banner, defended its attempts to bolster its industry position.
"Over the last two years, Supervalu has been rapidly and strategically transforming its business to be the grocery supplier of choice for retailers throughout the United States," the company said in a statement. "The execution of our wholesale strategy is showing results, as we have added more than $5 billion in run rate sales in the last two years to bring our wholesale business to nearly $13 billion, or approximately 75 percent of the company's total annual sales."
Additionally, Supervalu has appointed new leadership for its wholesale and retail operations, and noted its 2016 sale of its Save-A-Lot banner "improved our balance sheet and created the flexibility needed to execute our transformation strategy."
While attempting to "work constructively" with Blackwells, Supervalu accused the investment firm of responding "with a public campaign and an attempt to take effective control of the company," though noted that "we are committed to board refreshment and will consider Blackwells' candidates as we would any other potential directors to assess their ability to add value to the board and the company."
Blackwells told The Wall Street Journal that it chose the nominees based on their independence and expertise. The slate reportedly includes formers executives from Sysco, Starbucks, XPO Logistics Inc., financial firm High Ridge Partners and two regional supermarket chains.
"We are delighted that so many experienced professionals have offered to assist the company and its long-suffering shareholders," Jason Aintabi, Blackwells' managing partner, said in a statement, according to the WSJ report.
With annual sales of $16 billion, Supervalu operates a network of 3,324 stores composed of 3,111 wholesale primary stores operated by customers serviced by the company's food distribution business and 213 traditional retail grocery stores operated under five retail banners in six geographic regions.