5 Proven Ways Grocers Can Sell More in 2019
Get great content like this right in your inbox.
Subscribe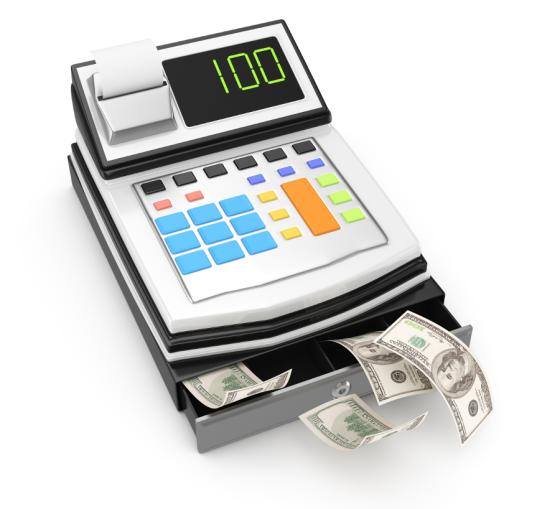 The retail landscape is more competitive than ever, and shopper loyalty continues to be elusive for many retailers. For supermarket operators to increase sales in the coming year and beyond, they'll need to focus on driving traffic, boosting basket size and building shopper loyalty in new ways. Following are five areas on which grocers can concentrate to up their store game:
Elevate the Customer Experience
"It is increasingly important for retailers to understand what is important to their core shoppers, as well as those shoppers that they are leaking to competitive outlets," says Colin Stewart, SVP, Center of Shared Business Intelligence at Jacksonville, Fla.-based sales, marketing and services company Acosta.
Notes Thom Blischok, chairman and CEO of The Dialogic Group LLC, in Phoenix: "With 40 percent of the center store going away by 2023, retailers will have to improve the in-store experience, which will include grocerants."
Diana Sheehan, director at Norwalk, Conn.-based Kantar Retail, agrees.
"The retailers that are going to be successful in driving traffic to the stores will be those that have created compelling service offers to convince shoppers to come in even when they don't need to buy anything," she says. "Hy-Vee has done a great job with its dietitians, their foodservice offer and now even connecting to fitness programs like Orangetheory. They are creating a destination store, not just a grocery store."
While shoppers are laser-focused on value, Stewart notes that low price isn't the only way to deliver value to consumers.
"Shoppers often associate convenience with value, so supermarkets win when they focus on areas that provide convenience like foodservice, prepared foods and high-quality meal kits that provide shoppers with convenient solutions," he points out.
Eric Richard, education coordinator at the Madison, Wis.-based International Dairy Deli Bakery Association, believes that consumers are looking for their retailers to be a source of information, and that supermarkets can differentiate themselves from other channels by becoming places where consumers can learn about food — or their overall health.
"Providing them with information they can't get elsewhere is becoming extremely important," he says. "That can mean boosting prepared food departments, providing consumers with ideas for preparing meals, offering samplings or cooking classes."
For other shoppers, value means in-store services, and health-and-wellness offerings, cooking classes, wine selection (and tastings), and nutritionists drive more trips and more time in store for shoppers.
Hy-Vee has done a great job with its dietitians, their foodservice offer and now even connecting to fitness programs like Orangetheory. They are creating a destination store, not just a grocery store.
Diana Sheehan, Director, Kantar Retail
Frictionless transactions at the front end of the store to expedite the checkout process are an important part of the overall experience and can be a deal-breaker for shoppers. Determining how technology will change the operating model in the store, from robots to cashless checkout, will figure into that strategy. According to Stewart, that includes options like self-checkout, scan and go, "or simply providing great customer service as shoppers complete their trip."
For his part, Blischok stresses the importance of the in-store human touch.
"Retailers need to empower employees to do great things," he advises. "Helping employees realize localization and improve the shopping experience, then rewarding them for doing great things with shoppers, will drive real and profitable growth."
Hone the Assortment
The importance of the right assortment can't be overestimated. "Bringing in the right mix of product innovation and creating new category staples will be essential to driving traffic into the store," asserts Nicky Jackson, founder and CEO of San Francisco-based RangeMe. "Online channels will continue to expand, and social currency for brands will be part of sourcing decisions to offer more points of access for consumers."
That means paying attention to seasonal sales opportunities. Retailers often miss opportunities for incremental seasonal sales, because of gross-margin goals and concern about being over-SKU'd, so buyers become less willing to take risks by adding seasonal products with short availability windows, according to the Newark, Del.-based Produce Marketing Association (PMA).
Some of the most effective product promotions are short-term and spark customer excitement. Creating a themed pumpkin patch outside the store, rather than featuring a single bin of pumpkins in the produce department, will generate excitement in regard to purchasing.
Jackson observes that some key trends to watch are products with clean and transparent food labels, offerings where taste is as important as health, and the continued focus on social responsibility, leading back to a strong founder story.
Concentrate on Fresh and Natural/Organic
Fresh is an area in which supermarkets have a natural advantage over other channels — especially online.
"People want to see, feel and smell fresh products," says Richard. "Fresh is outpacing center stores in sales, so focusing on that area and finding ways to further engage consumers — like a bakery window that lets customers see and smell fresh bread being baked — is a place [with which] online retail can't compete."
Retailers should also continue to focus on natural and organic products.
"Sales of these products will continue to grow across many categories, and shopper expectations and demand continue to increase, especially amongst younger shoppers," observes Stewart. "Merchandising natural and organic products helps to enhance shopper perception of the retailer's focus on health and wellness while trading shoppers up to higher quality and usually higher-priced products."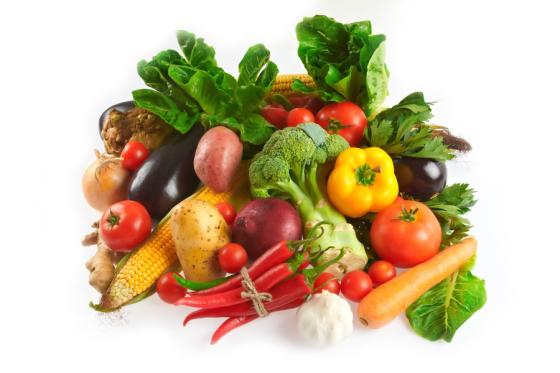 He recommends leveraging differentiated shelf tags or signage to signal a commitment to natural/organic and other good-for-you products.
Boost Omnichannel Reach
Blischok believes that the No. 1 issue facing retailers is rationalizing how they're going to implement omnichannel.
"There's a lot of investments being made in shopper engagement, in online data and product information, but we're in the age of experimentation," he says. "When Nielsen and FMI did the readiness assessment for omnichannel, only 10 percent of retailers said they were ready, so that's a huge play. The ability to have a profitable omnichannel strategy is critical."
The second part of that is understanding fulfillment. "How will they make bricks and mortar, clicks and mortar, home delivery, clicks and lockers profitable without having to incur a huge amount of costs and a fundamental shift in the picking model?" muses Blischok. "Being able to think through the issue of cost-effective fulfillment is key."
"Retailers will need to evolve how they are engaging shoppers in a digital universe, from their apps to their emails to their website," notes Sheehan. "Are they engaging their shoppers in ways that are personalized? Are they targeting shoppers with what they are looking for?"
"Basket size increases by 36 percent, from an average of $64 to $87, when the consumer has been digitally influenced," points out Andrea Bell, principal at Deloitte Consulting, in New York, citing research undertaken by her company. "Retailers need to capture that by determining how to digitally influence their consumers along the path to purchase.  This requires creating an emotional connection with the consumer around their experience. Emotional connection is the most important attribute [of] driving satisfaction with a retailer. This likely will require teaming with consumer products manufacturers to create the emotional connection across both the retailer and the brands the consumer is purchasing."
According to Stewart, digital can be integrated into the shopping experience in several ways:
Education: Leverage mobile apps to inform shoppers and educate them on everything from where to find products in the store, to nutritional information, to solutions such as recipes.
Shopping: Whether via click-and-collect or home delivery, offer an extended assortment of products that aren't on the shelf. Digital should provide shoppers with options on how they can interact with the brick-and-mortar store or have products delivered to their homes.
Motivation: Consumers can be motivated through loyalty programs, especially in customized ways that provide a personalized experience that's relevant to shoppers.
Partnerships: To expedite digital activation, consider teaming with third parties to move quickly into these new digital capabilities.
With online penetration set to increase in the United States, Jackson says that exciting new meal solutions and savvy online delivery options will be at the forefront of convenience solutions. And with consumers becoming more confident about purchasing fresh fruits and vegetables online, PMA notes that supermarkets have an opportunity to improve their digital services and boost customer satisfaction with more fresh offerings.
"Consumers are consistently shopping in a channel-less environment," observes Bell. "The same consumer is shopping in store [and] using click-and-collect and home delivery. The key is to understand what your consumers are looking for, focus the value proposition there and identify channels where [there's] a willingness to pay.  We are seeing that one size does not fit all."
Reduce Shrink
Many retailers are focused on improving losses in departmental shrink. As comparable sales are trending up and greater competition is resulting in retail price pressures, retailers can develop efficiencies in how product moves through the supply chain and into their stores, according to PMA, which adds that this can be accomplished through efficient data-based ordering. As there's often a gap in store-level staff knowledge regarding storage and handling, retailers can improve shrink rates through proper best practices, staff education and efficient ordering, thereby creating more consistent on-shelf product-level conditions without adversely affecting sales.