Traditional Grocers Aim to Own Growing Natural/Organic Segment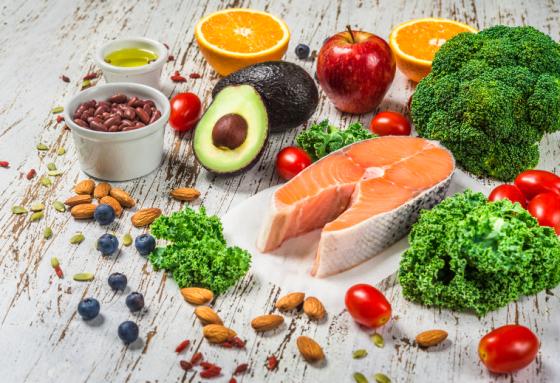 Natural is a trend that's here to stay. What's shifting is where consumers are purchasing these products.
Conventional supermarkets are not only adding more natural foods to their shelves, they're also layering in more natural health, beauty and wellness, and over-the-counter pharmacy products that were once found exclusively at natural food stores. By pricing the products aggressively and advertising them extensively, they're muscling in on natural food markets' share of natural and organic.
The Food Marketing Institute's (FMI) "U.S. Food Retailing Industry Speaks 2017" study shows significant dollar growth in products with health-and-wellness-related claims, as well as organic, over the past three years.
"Wellness has become a differentiation strategy for food retailers," says Heather Garlich, VP, media and public relations at Arlington, Va.-based FMI. "Retailers expect SKU allocation to organic, local sourcing, and health and wellness to increase significantly."
Similarly, Jim Hertel, SVP at Barrington, Ill.-based consultancy Willard Bishop, acknowledges: "Mainstream grocers may have taken share from Whole Foods and natural food stores, but consumer commitment to natural and organic is still growing significantly. While we're seeing a share shift, there's still tremendous upside for all outlets."
Customers have come to expect a wide array of natural products at their conventional supermarkets.
"Coborn's launched our first natural foods department 22 years ago, so we were ahead of the trend," asserts Rhonda Siltman, category manager for natural organic and specialty at the St. Cloud, Minn.-based grocer. "We have a full offering of foods and HBC, and have seen sales growth every year." The chain is also adding more natural items to its smaller, more rural stores.
According to Siltman, with stores in four states, Coborn's competes against "everyone from Fresh Thyme to local co-ops and Whole Foods. We focus on being first to market with new items and offering superior guest service, so we're more of a leader than a follower in most markets." 
"Our customers' appetite for better-for-you products continues to grow year over year," says Kristal Howard, head of corporate communications and media relations at The Kroger Co., in Cincinnati. "The natural foods category has become mainstream — it is no longer a niche market. We reached $16.7 billion in natural and organic food sales in 2017." 
Natural Selection
As supermarket retailers add more natural products to their shelves, there's been a shift in how they merchandise these products.
"We're moving out of the phase where all products are located in one natural section," notes Hertel. "That was an important strategy when retailers were trying to communicate that they had a critical mass of natural products, but now that their position is clear and we're beyond the boutique phase, it's time for natural products to be integrated into regular sets in the center of the store."
Coborn's uses both a segregated department and an integrated approach to merchandising natural products.
"We recently started removing segregated departments in stores getting remodels and adding those items to traditional sets," says Siltman. "It's too early to gauge, but we are seeing good increases so far and positive guest feedback."
Some of the remodels feature lighted shelving for natural and organic sets.
"We also have a new system of bib tags that call out certain attributes, like local or gluten-free," she adds.
Retailers still need to differentiate natural versus conventional items for consumers, however, and they're doing that in creative ways throughout the store. For instance, Kroger uses a Live Naturally leaf icon to identify natural items.
"Whenever a customer sees the leaf, they'll find items that are free from over 100 artificial ingredients, flavors and preservatives," observes Howard. "We also have additional Live Naturally signage to help customers [navigate] the aisles." 
"Lunds & Byerlys uses shelf blades to call out natural and organic products in the center of the store," says Hertel. "Other retailers, such as Mariano's, are using bump-outs that extend several inches into the aisle to visually interrupt the aisle and call attention to natural products."
Some retailers are sticking to their original merchandising plan and keeping natural products in one location. "The vast majority of our Bashas' stores have a separate section dedicated to natural and organic items," notes Paul Howland, Natural Choice category manager at Chandler, Ariz.-based Bashas' Family of Stores. "Our natural and organic section is next to our produce, so there is great symmetry there and opportunities for cross-merchandising at times.
"At store level, we are constantly identifying ways to better communicate new options to our customers [through] aisle or shelf signage," continues Howland. "Natural and organic items are already included in our weekly ads, which are available at store level, through regular mail and through our digital platforms."
Conventional supermarkets have been aggressive in their pricing on natural foods as they move into the territory. "We have had to get more price savvy with Fresh Thyme entering our markets," admits Siltman. For its part, Kroger has been a leader, Howard asserts, in making the natural food category more mainstream, affordable and accessible.
Natural Private Labels
Store brands are one way to keep prices low. Rochester, N.Y.-based Wegmans Food Markets recently highlighted its natural food position in value pricing in a mailer advertising "Clean Ingredients at the Best Value." The grocery chain used the mailer to tell consumers that more than 90 percent of its private label products carry either a Wegmans Food You Feel Good About label, signifying that they are free of artificial colors, flavors and preservatives, or Wegman's Organic label, meaning that the product meets USDA Organic standards.
Kroger's Simple Truth has become the second-largest brand sold in its stores, growing to reach $2 billion in annual sales in 2017. The retailer actively focuses on developing new partnerships at micro and macro levels to expand the natural category.
"Innovation is key in this space, and this is one of the reasons we have attended [Natural Products] Expo West since 2002 and recently started our Natural Foods Innovation Summit series," explains Howard.
Expanding selection has led to big gains across categories. According to Howland, Bashas' has seen an increase in natural foods, with the largest uptick coming from natural frozen items, snacks and nutrition bars.
"The frozen aisle is definitely an area that should be on conventional supermarkets' radar," affirms Kimberly Kawa, an analyst at Chicago-based SPINS, a retail intelligence provider in the health-and-wellness space. "Natural frozen desserts and frozen entrées are showing some of the highest growth among conventional outlets."
Kawa notes that refrigerated kombucha and shelf-stable functional drinks, such as mushroom beverages and yerba mate, are growing in conventional channels. "There's a lot of innovation happening in that segment," she says, adding that conventional channels have been much quicker to jump into these segments. 
Natural Health
While natural foods have been a big focus for conventional grocery stores, the channel is also beginning to pay more attention to natural health and beauty care  and over-the-counter products. "Conventional retailers are absolutely picking up more natural cough, cold and flu products," observes Kawa. 
"The conventional food class of trade is certainly catching up and gaining an increasing share of better-for-you HBC categories, but when it comes to the OTC segment, the overall food class of trade still underindexes the total market," points out Annette Domnik, chief marketing officer for Draper, Utah-based OTC products maker Zarbee's Naturals. 
Domnik notes that food retailers are expanding better-for-you OTC product selections across baby, kids and adult consumers.  
"Specifically in adult, we are seeing a real tipping point in terms of consumer awareness and interest," she observes. "Educating shoppers that these better-for-you solutions exist across a broad range of segments in OTC is critical and drives incremental category growth. Our experience in partnering with several leading food retailers in executing shelf signage has helped these retailers become a destination for better-for-you solutions among Millennial families."
According to Domnik, Zarbee's data indicate that shoppers are actively looking for better-for-you solutions and will switch retailers if those solutions aren't readily presented at their go-to supermarket. "The right selection and making sure consumers are aware that retailers offer these items [are] key," she says, "even more important than price."