Leveraging Convenience, Wellness Helps Supermarkets Better Sell Health and Beauty Care
Get great content like this right in your inbox.
Subscribe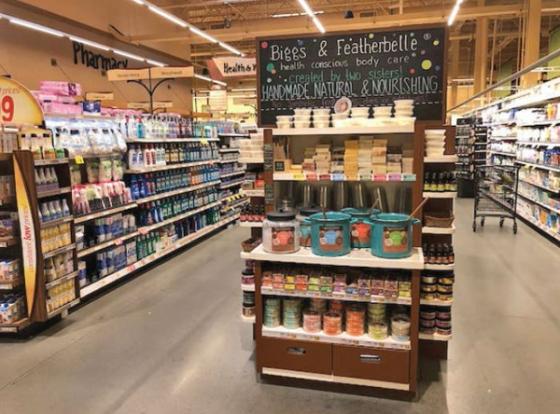 Supermarkets have long been bringing up the rear in the health, beauty and wellness (HBW) race. Experts say that in an increasingly splintered and competitive market, the grocery channel has an opportunity to leverage its convenience and food/wellness positioning to boost its profile in this category.
Laura Mahecha, industry manager for health care at Kline & Co., a Parsippany, N.J.-based consulting group, notes that the supermarket channel's share of total HBC has shrunk to around 19 percent. "Over time, supermarkets have gotten squeezed by other channels and by online retail," observes Mahecha, adding that more attention to the category could shift that downward trend.
"The issue supermarkets have traditionally faced is that HBC is not why the shopper is in the store," says Wendy Liebmann, CEO of New York-based WSL Strategic Retail. "To make the category relevant, they have to connect to why she's there."
Key Takeaways
To excel in the HBW space, grocers must connect to shoppers who don't necessarily visit the supermarket to purchase such products.
Competitive pricing is key to retaining HBW customers in the supermarket channel.
Grocers should make a commitment to new products, including niche and upscale brands, and use that strategy as a market differentiator.
Impactful displays and out-of-the-box cross-merchandising can help HBW products stand out at grocery stores.
For its part, Austin, Texas-based Whole Foods Market chose not to focus on traditional beauty products, instead carving out a niche in natural beauty, Liebmann points out.
"It's important for buyers to identify who their shopper is and what she wants from the store," she goes on to note. "Wegmans has done that with service and an expanded skin care selection. Publix does it with an extended homeopathic wellness assortment. Retailers who really understand their customer can push the limits of their sections, but it takes a laser-like view of the shopper and what she wants."
The Price Must be Right
Michael Quinn, SVP of Pankow Associates, a Skokie, Ill.-based consumer products broker, agrees that supermarkets need to give customers "a reason to walk down every aisle" while retaining value and newness as top priorities.
Competitive pricing is important to keeping customers shopping the channel for HBW, Quinn believes.
"Customers are more knowledgeable, and they notice price drops and unadvertised specials," he says.
While Rochester, N.Y.-based Wegmans Food Markets is hard to beat on selection and merchandising in its HBW aisles, the chain also makes heavy use of signage that reinforces its "consistent low prices" position.
Sharp pricing keeps customers coming back, but new products grab consumer attention.
"The consumer pie is only so big, and online is continuing to grow," explains Quinn. "Those accounts that are the first to market with new products will not only capture, but maintain, the consumer."
Breaking the Mold
In a market where channels may be unwilling to take chances, those retailers that break the mold quickly differentiate themselves.
"In today's environment, nobody wants to be first with anything — retailers wait to see sales figures," observes Chip Carter, CEO of Morgan & Sampson, a Cypress, Calif.-based products broker. "That's particularly true of the supermarket channel, so they don't come to mind as the place to go for new products."
According to Carter, the grocery channel has a great opportunity to change that impression and beat other channels to market.
Some chains do make a commitment to new products and use that strategy as a market differentiator.
"Meijer, while not a typical grocery store, makes new products a priority," says Quinn. "On major launches, they are ready to go with products on shelf the day they ship. That's a big advantage in their market, where competitors Kroger and Walmart are much slower to market with new launches."
For its part, Wegmans stocks both mass and boutique brands. Further, the supermarket chain is winning the Millennial male consumer with a deep selection of upscale grooming products, including scrubs, shave cream, beard conditioner and facial cleaning cloths. The grocer was also quick to bring in Unilever's Love Beauty and Planet line of natural HBW products, displaying the new launch in an impactful floor stand at the front of stores.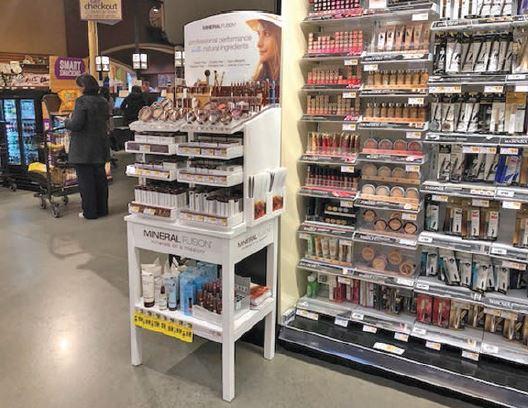 As natural products continue to gain consumer acceptance across all HBW categories, those grocery store chains that layer more natural products into their respective mixes are resonating with consumers.
Quinn cites Pittsburgh-based Giant Eagle as having been aggressive in carving out space for natural products in toothpaste, rinse, shampoo and conditioner, thereby reaching that customer who's willing to spend $8 to $9 on such products. Carter, meanwhile, gives Kroger a thumbs-up for adding more natural supplements, vitamins and skin care products to its assortment.
Creative Merchandising
Even space-challenged retail formats can find a way to boost their selections.
"Retailers still get end cap space," notes Quinn. "It's important that retailers create attractive end caps that draw consumers. And they have to be opportunistic so that when they see something happening, they can jump on it."
As an example, he points to the hugely effective end caps featuring Boiron's Oscillococcinum that Meijer created during this year's flu season, noting that the retailer, along with Wegmans and H-E-B, does "the best job with their categories, maybe because they are regional chains that can react quickly."
Jeanine Recckio, owner and founder of MirrorMirror Imagination Group, a New York-based branding trend and forecasting agency, thinks that supermarkets have a unique opportunity to cross-merchandise food and beauty.
"The hottest new ingredients in beauty are food-inspired," asserts Recckio. "Why not merchandise avocado face masks near avocados, or create an end cap that has watermelon beauty products and watermelons? That's an approach no other channel can take."
Beauty brands have taken a page from the grocers, she adds, so supermarkets can do the same with such items.
"Lush cuts its soap like cheese," notes Recckio. "If they can take that approach, why can't supermarkets have fun with beauty and really make those 'good for the inside, good for the outside' connections in the store?"
She contends that beauty is a "mega-opportunity" for supermarkets that they should be exploring.
"Beauty consumers are in these stores anyway; supermarkets just need to find creative ways to merchandise to attract them," she says. "With margins so thin in the rest of the store, high beauty margins should be a big draw for them."