08/28/2018
Wegmans, Sam's Club Rank High in J.D. Power Pharmacy Study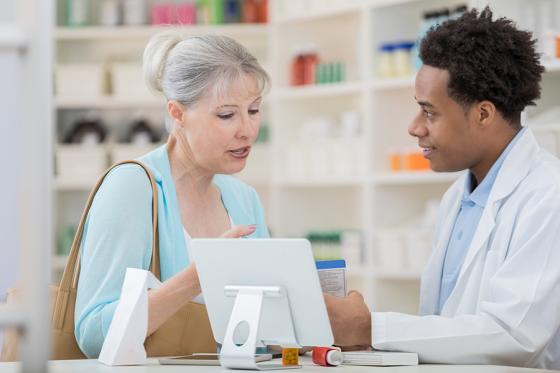 According to the "J.D. Power 2018 U.S. Pharmacy Study," which measures customer satisfaction with brick-and-mortar and mail-order pharmacies, Wegmans Food Markets ranked highest overall among brick-and-mortar supermarket pharmacies, with a score of 906, while H-E-B (897) ranked second and Publix (891) came in third. Meanwhile, among brick-and-mortar mass-merchandiser pharmacies, Sam's Club was top-ranked, with a score of 892, followed by Costco (860) and CVS/pharmacy inside Target (859).
What's more, among the different pharmacy segments, supermarkets garnered the highest levels of overall customer satisfaction, earning a score of 863.
The annual study, now in its 10th year, discovered that the key factors influencing the highest levels of customer satisfaction included the availability of health-and-wellness services in brick-and-mortar pharmacies and the timeliness of delivery for mail-order pharmacies.
In brick-and-mortar pharmacies, according to the study, the availability of health-and-wellness services was associated with a 66-point improvement in overall satisfaction. Such services are currently offered in 86 percent of chain drug stores, 83 percent of supermarket pharmacies and 75 percent of mass-merchandiser pharmacies. The second-most effective driver of overall satisfaction was that the "non-pharmacist staff greeted you in a friendly manner," associated with a 64-point increase in customer satisfaction.
"The retail pharmacy business has been in the spotlight ever since Amazon announced in June 2018 that it's getting into the space," noted Greg Truex, senior director and healthcare practice leader at Costa Mesa, Calif.-based marketing information services company J.D. Power. "Amazon, or any other organization looking to disrupt the $100 billion U.S. mail-order pharmacy market, will have their work cut out for them. Legacy pharmacy players have invested heavily in delivering superior service, while brick-and-mortar pharmacies are starting to reap significant customer satisfaction gains from retail-style clinics offering health-and-wellness services."
The 2018 study is based on responses from 10,749 pharmacy customers who filled a prescription during the three months prior to the survey period of May-June 2018.
Rochester, N.Y.-based Wegmans is No. 14 on Progressive Grocer's 2018 Super 50 list of the top grocers in the United States, while Bentonville, Ark.-based Sam's Club is a division of Walmart Inc., which came in first in the annual ranking.