Wegmans Receives EPA's Safer Choice Partner of the Year Award
Get great content like this right in your inbox.
Subscribe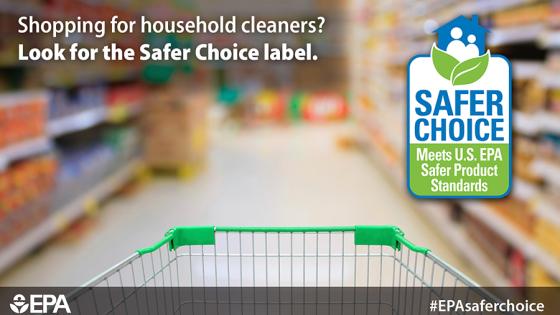 The U.S. Environmental Protection Agency (EPA) has honored Wegmans Food Markets Inc. as one of 12 national Safer Choice Partner of the Year award winners for outstanding achievement in 2017 for the design, manufacture and promotion of cleaning and other products that bear the Safer Choice label for use in households and facilities nationwide.
Rochester, N.Y.-based Wegmans was the only supermarket operator to be honored. Other winners included health, beauty and wellness e-retailer Brandless and manufacturers The Honest Co., Jelmar LLC and Simple Green. This year marks the fourth consecutive time that the grocer has received the award.
"The Safer Choice Partner of the Year awards go to businesses that extend their goals beyond the bottom line to provide consumers with products that are safer for human health and the environment," noted Regional Administrator Pete Lopez. "Wegmans' initiative to educate their employees and customers about the Safer Choice-certified products on their shelves represents ideal business leadership in safer products and sustainability."
Wegmans offers 17 store-brand Safer Choice-certified products, as well as a range of certified national brands. The grocer began introducing its Safer Choice-certified store brands in 2017, in the process creating a "playbook" used by all stores to educate associates about Safer Choice. The company also launched an integrated marketing campaign to teach its customers about what the Safer Choice label means.
The grocer received the award for its prominent use of the Safer Choice label and for raising awareness of the program through its website, direct mail advertisements, employee education and in-store displays. Safer Choice also lauded the grocer for its commitment to transition all Wegmans-brand household cleaning products, laundry detergents and dish detergents to Safer Choice-certified formulas.
"We're committed to offering effective cleaning products that are Safer Choice certified whenever possible because we believe it's the right thing to do," explained Wegmans Category Merchant Dave Tantillo. "Because Safer Choice makes it easy for consumers to find cleaning products that are safer for them, their families and the environment, it is the seal of approval we want our customers to know, understand and trust."
Honoring such organizations as small- and medium-sized businesses, universities, and local governments, the 2018 Safer Choice Partner of the Year Awards were presented on Dec. 4 at the Marriott Harbor Beach Hotel, in Fort Lauderdale, Fla.
With 98 stores in New York, Pennsylvania, New Jersey, Virginia, Maryland and Massachusetts, Wegmans is No. 14 on Progressive Grocer's 2018 Super 50 list of the top grocers in the United States.