2 NY Wegmans Stores Get Grocery Stewardship Certification
Get great content like this right in your inbox.
Subscribe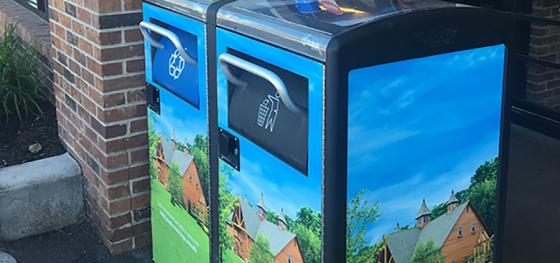 Wegmans Food Markets Inc. has earned Manomet's Grocery Stewardship Certification (GSC) at two of the supermarket chain's stores in Pittsford and Canandaigua, N.Y. The certification recognizes the Northeast regional grocer's commitment to operational best practices that reduce a store's environmental impact and save resources. According to Manomet, a nonprofit organization based in Plymouth, Mass., the newly GSC-certified Wegmans stores are conserving more than 1.6 million gallons of water annually and lowering greenhouse gas emissions by 2,800 metric tons.
"Sustainability is a key part of our commitment to making a difference in every community we serve, and we are excited to pilot the GSC at these two stores," noted Jason Wadsworth, manager of sustainability at Rochester, N.Y.-based Wegmans. "The GSC showed us the areas that we're excelling at, as well as where we can make improvements. We are especially proud that our Canandaigua store is recognized for implementing the most operational sustainability practices and receiving the highest point total out of all of the stores participating in the GSC."
"The Wegmans sustainability and store staff are saving money, energy and water, and reducing waste through effective sustainability initiatives in place at these stores," added GSC Program Manager Peter Cooke. "The two Wegmans stores that we examined performed especially well in the areas of food bank donations; food waste diversion from landfills; recycling of cardboard, wax cardboard and paper waste streams; storm water runoff management; and the usage of low global-warming potential refrigerants. It is evident that Wegmans is taking steps to protect our world for future generations, and we look forward to working with them on their journey."
Since it began in 2012, the GSC program has enrolled more than 700 grocery stores in the United States and Canada. The GSC works with grocers to engage employees on operational sustainability strategies and to review store-level practices and equipment to increase energy efficiency, boost revenue and lower costs. To date, the program is the only one of its kind to cover employee practices and procedures to involve all stores within a chain.
Other grocers to enroll in the program include Giant Eagle (chain-wide), Hannaford (chain-wide), Safeway, and various independently owned ShopRite stores.