Wegmans, DoorDash Team on Meal Delivery
Get great content like this right in your inbox.
Subscribe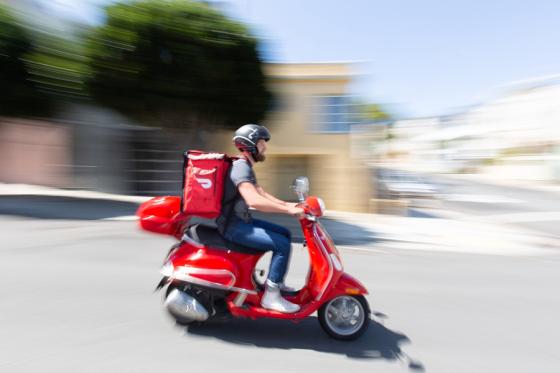 Wegmans Food Markets has joined forces with last-mile logistics platform DoorDash, for delivery of the supermarket chain's restaurant-quality meals available through the new Wegmans Meals 2GO app.
The initiative is already up and running at a store in northern Virginia, and two locations in Wegmans' hometown of Rochester, N.Y., with two more Rochester-area stores introducing the service on April 30. The plan is to roll out the Wegmans Meals 2GO offering to more than 40 stores by end of 2019, with more to come in 2020.
Customers can order Wegmans Meals 2GO meals for lunch, dinner or anytime to be delivered via DoorDash within a roughly 5-mile radius of participating stores. Delivery is available for orders of $20 or more, with diners able to choose among sushi, pizza, wings, subs, salads, soups, Asian fare, ready-to-heat meals, desserts and beverages.
"We promise to 'make great meals easy,' and it doesn't get any easier than this," noted Wegmans Ecommerce Group Manager Erica Tickle. "What's unique about Wegmans Meals 2GO is the variety of delicious menu options. During the year-long pilot at our Pittsford [N.Y.] store, we listened and learned, fine-tuned the app, and created a menu that had something for everyone at home or at work."
To place an order, a customer must download the Wegmans Meals 2GO app for either iOS or Android phones. The app will show whether delivery is an option, based on the delivery destination in relation to the store location. Orders can be scheduled for delivery from 11:30 a.m. until 9 p.m. any day of the week. They can also be placed for customer carryout or curbside pickup, with no minimum required and no added fee.
"Our partnership with Wegmans showcases DoorDash's focus and commitment to better serve our customers and merchant partners beyond restaurant delivery," said Casey North, VP of drive for San Francisco-based DoorDash, which operates in more than 4,000 cities across the United States and Canada. "Wegmans will leverage our strong logistics platform, which enables them to further deliver on their promise to make great meals easy." 
To mark the rollout, Wegmans and DoorDash are offering $0 delivery fees on a minimum order of $20, with a one-time promo code valued at $4.99, W2GODELIVERY, until Dec. 31.
Family-owned Wegmans operates 99 stores in New York, Pennsylvania, New Jersey, Virginia, Maryland and Massachusetts. The company is No. 14 on Progressive Grocer's 2018 Super 50 list of the top grocers in the United States.