Walmart Unveils Grocery 'Distribution Center of the Future' for 2020
Get great content like this right in your inbox.
Subscribe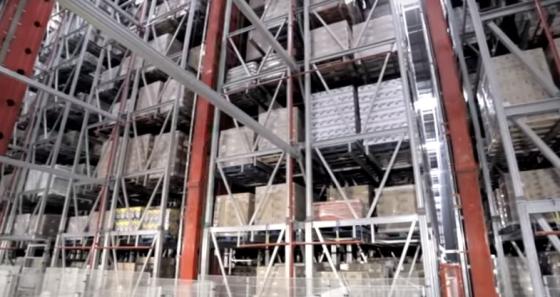 Walmart is opening what it calls the "distribution center of the future" for perishables, in Shafter, Calif., where it will move 40 percent more groceries than a traditional distribution center while also greatly reducing damaged goods.
The project, on which Walmart will break ground in the coming weeks, will be the Bentonville, Ark.-based mega-retailer's first high-tech distribution center for fresh and frozen groceries. It will feature forward-looking technology and engaging tech-focused jobs, the company noted. It will also use technology from Germany-based logistics company Witron to process perishables such as produce, eggs, dairy, flowers and frozen foods, all while resulting in "fewer crushed strawberries."
"The high-tech DC in Shafter will allow us to move product to stores and clubs faster so that we can better serve customers," said Tim Cooper, SVP of supply chain for Walmart.
The facility will accomplish this by letting the technology, rather than the associates, do the "heavy lifting." Every product, when it arrives, is measured and documented. An algorithm makes it possible to see all cases ordered for a given location and determine how to palletize all of them to maximize the space on a pallet or trailer. Among the things it considers is account density: what's crushable, and what isn't.
"Sort of like a game of Tetris, but with apples and ice cream," the retailer quipped on its website.
And since the technology helps associates build a more flexible, dense pallet, more products will fit onto a truck, resulting in transportation cost reductions – savings passed on ultimately to the customer. Savings also come from fewer damages to products.
Ultimately, the new center will create hundreds of jobs, many of which will be STEM-related roles.
"The order-filling position is an arduous one," Cooper explained, noting that while the supply chain is the backbone of Walmart's business, the jobs of the future might be less physically demanding.
From Online Grocery Pickup powered by Alphabot to its Check Out with Me mobile checkout, Walmart is investing in technology to better empower associates in their jobs and free up time for more important duties. The new grocery distribution center adds to this list.
Walmart operates more than 11,200 stores under 55 banners in 27 countries and ecommerce websites, employing more than 2.2 million associates worldwide. The company is No. 1 on Progressive Grocer's 2018 Super 50 list of top grocers in the United States.