Walmart Now Owns Majority of India's Largest Ecommerce Company
Get great content like this right in your inbox.
Subscribe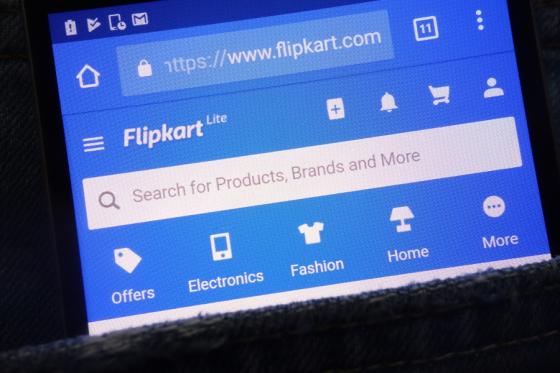 Walmart Inc. is now officially the largest shareholder in the Flipkart Group, a deal that will help it accelerate the Bengaluru-based company's plan to "transform commerce in India through technology" while also assisting Walmart in creating jobs and investing in India's fast-developing economy.
Walmart now holds approximately 77 percent of Flipkart, with the remainder of the business held by other shareholders, including Flipkart co-founder Binny Bansal, Tencent, Tiger Global and Microsoft Corp. Walmart's investment includes $2 billion of new equity funding to help accelerate the growth of Flipkart's business. Both companies will retain their unique identities and operating structures in India.
Flipkart's existing management team will continue to lead the business. Tencent Holdings Ltd. and Tiger Global Management LLC will remain represented on the Flipkart board, which will also retain its independent board members, and will be joined by new members from Walmart. The board will work to maintain Flipkart's core values and entrepreneurial spirit, while ensuring it has strategic and competitive advantages.
Walmart CEO Doug McMillon had dubbed India one of the world's most attractive markets, given its size and growth rate. The fastest-growing economy in 2018, India currently has a growth rate of 7.4 percent that should rise to 7.8 percent in 2019, the Economic Times of India reported.
The Bentonville, Ark.-based mega-retailer originally agreed to pay $16 billion in May for a 77 percent stake in Flipkart. It reportedly followed up two weeks later with a bid for another $4 billion in the company.
Walmart's investment will help Flipkart accelerate its plan to "transform commerce in India through technology" while also assisting Walmart in creating jobs and investing in India's fast-developing economy. The Flipkart investment transforms Walmart's position in a country with more than 1.3 billion people, strong GDP growth, a rising middle class and a significant runway for smartphone, internet and ecommerce penetration.
"Walmart and Flipkart will achieve more together than each of us could accomplish separately to contribute to the economic growth of India, creating a strong local business powered by Walmart," said Judith McKenna, president and CEO of Walmart International. "Our investment will benefit India by providing quality, affordable goods for customers, while creating new skilled jobs and opportunities for suppliers. As a company, we are transforming globally to make life even easier for customers, and we are delighted to learn from, contribute to and work with Flipkart to grow in India, one of the fastest-growing and most attractive retail markets in world."

Added Bansal: "We are poised and ready to deliver the full value of this partnership for India. By combining Walmart's omnichannel retail expertise, supply chain knowledge and financial strength with Flipkart's talent, technology and local insights, we are confident that together we can drive the next wave of retail in India."
As Walmart scales in India, the company will continue to partner to create sustained economic growth across agriculture, food and retail. Future investments by the company, which is No. 1 on Progressive Grocer's 2018 Super 50 list of the top grocers in the United States, will support national initiatives and bring sustainable benefits in job creation, supporting small businesses, supporting farmers and supply chain development, and reducing food waste.