Walmart Loses Last-Mile Subsidiary's CEO 1 Year After Acquiring His Company
Get great content like this right in your inbox.
Subscribe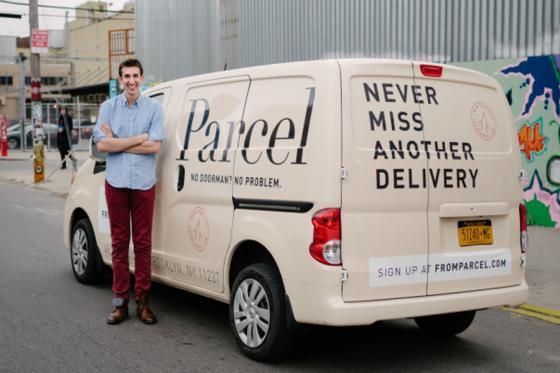 Walmart's last-mile delivery company in New York is losing its CEO after the retail giant purchased it just more than a year ago, Bloomberg has reported.
Jesse Kaplan, CEO of Parcel, which launched in 2013 and Walmart bought in September 2017, decided "this was a natural point" to step down, the news outlet reported, citing a spokesperson for Walmart ecommerce arm Jet. Replacing him is Parcel COO Jackson Fratesi, who will report to Hany Elkordy, Walmart's VP of logistics and last-mile delivery, who recently joined from Amazon.
Walmart purchased the technology-based, last-mile delivery startup to grow its ability to deliver perishables and nonperishables faster and more efficiently to customers in New York. The 24/7 operation delivers packages the same day, overnight and in scheduled two-hour windows.
Parcel built its ecommerce technology platform from the ground up to automate its operations and provide clients and customers with live updates throughout the delivery process. Operating out of a Brooklyn warehouse, it receives packages destined for customers throughout the city, and, with algorithms, a fleet of leased trucks and an employee-based workforce, quickly sorts and loads packages for delivery routes.
When it bought Parcel, Walmart noted that the company's base fits with New York's status as a top market for both Jet – which is based in Hoboken, N.J. – and Walmart.com. The areas density, along with the proximity of Walmart's fulfillment centers, also help make the city a perfect place for "high-impact innovation," said Nate Faust, SVP, Walmart U.S. ecommerce supply chain, at the time of the acquisition.
In September, Walmart celebrated two grocery ecommerce milestones, for both delivery and click-and-collect. The Bentonville, Ark.-based retailer officially hit the halfway point of its goal to bring grocery delivery to 100 metropolitan areas – covering four in 10 U.S. households – and began receiving orders at its 2,000th pickup spot.
Walmart operates more than 11,200 stores under 55 banners in 27 countries. The Bentonville, Ark.-based company is No. 1 on Progressive Grocer's list of the top grocers in the United States.