Wakefern, Topco Join IBM Blockchain Network
Get great content like this right in your inbox.
Subscribe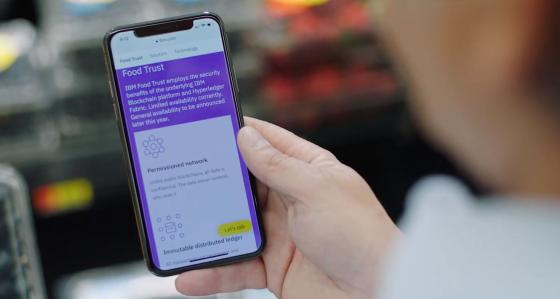 Armonk, N.Y.-based technology company IBM has added more U.S. grocery companies to its blockchain-based cloud network, which provides participating retailers, suppliers, growers and others with data from across the food ecosystem, enabling greater traceability, transparency and efficiency.
While the largest grocer to join the network is French hypermarket chain and international retailer Carrefour – with more than 12,000 stores in 33 countries – two smaller U.S. operations also have joined up: grocery-buying cooperative Topco Wholesale Associates LLC and retail food cooperative Wakefern Food Corp. Several suppliers have also joined, including BeefChain, Dennick Fruit Source, Scoular and Smithfield.
Carrefour stores will initially use the solution to highlight consumers' confidence in a number of its private label products. As a commitment of the retailer's Act for Food program, the solution is expected to expand to all Carrefour brands worldwide by 2022.
As for the remaining new participants, they join a movement that's accelerating among retailers and suppliers. For example, Walmart, an early proponent of blockchain technology, recently revealed that it will begin requiring its leafy green suppliers to capture digital, end-to-end traceability event information using IBM Food Trust.
The network is now generally available after 18 months in testing, during which millions of individual food products have been tracked by retailers and suppliers.
In the case of IBM Food Trust, a decentralized model allows multiple participating members of the food supply chain – from growers and suppliers to retailers – to share food origin details, processing data and shipping information on a permissioned blockchain network. Each node is controlled by a separate entity, and all data on the blockchain is encrypted. The decentralized features of the network enable all parties to work together to ensure the data is trusted.
Blockchain gives all stakeholders the ability to trace food back within seconds instead of days or weeks. Transactions are endorsed by multiple parties, leading to an immutable single version of the truth.
"The currency of trust today is transparency, and achieving it in the area of food safety happens when responsibility is shared," said IBM Global Industries Clients, Platforms and Blockchain SVP Bridget van Kralingen. "That collaborative approach is how the members of IBM Food Trust have shown blockchain can strengthen transparency and drive meaningful enhancements to food traceability. Ultimately, that provides business benefits for participants and a better and safer product for consumers."
Beyond the goal of making food safer, the IBM Food Trust network and accompanying solutions have expanded to focus on optimizing the food supply. This includes generating insights on product freshness, reducing waste, and making the supply chain more collaborative and transparent.
Keasby, N.J.-based Wakefern Food Corp. comprises 50 members that independently own and operate 350 supermarkets under the ShopRite, The Fresh Grocer, Price Rite and Dearborn Market banners in eight northeastern states. The company is No. 7 on Progressive Grocer's Super 50 list of the top grocers in the United States.
Based in Elk Grove Village, Ill., Topco Wholesale Associates LLC is a $14 billion, privately held, member-owned company that provides aggregation, innovation and knowledge management solutions for its food industry member-owners and customers, including grocers, wholesalers, foodservice operators and pharmacy companies.