02/16/2018
Grocers Embrace Blockchain in New Era of Transparency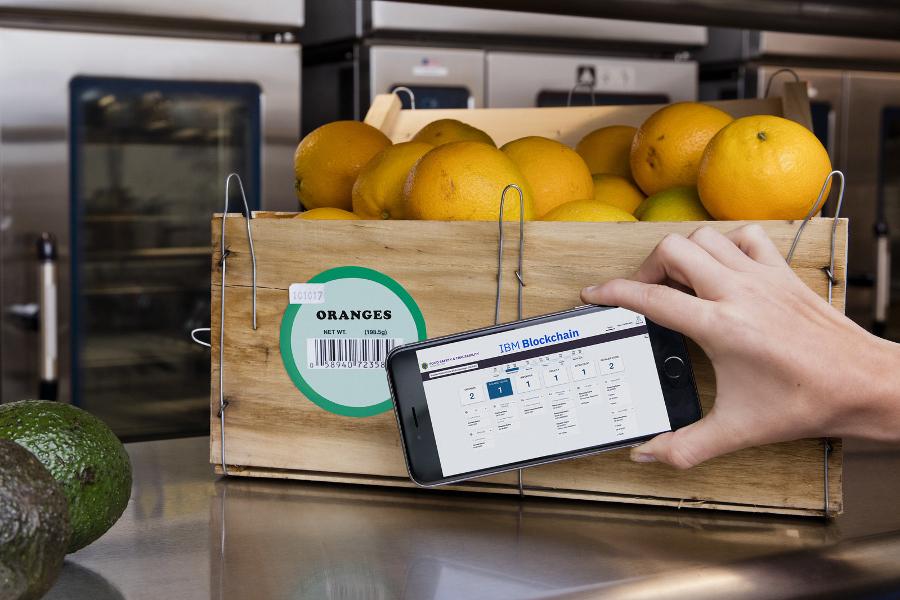 Imagine being able to trace a piece of fresh fruit from your store back to the farm on which it was produced in a mere 2.2 seconds. This isn't a supermarket pipe dream – it's the power potentially unleashed by a new technology called blockchain.
Two years ago, no one in the food industry was talking about blockchain, unless they were having a discussion about Bitcoin or other cryptocurrencies. But thanks to a 2016 proof-of-concept project with Armonk, N.Y.-based technology powerhouse IBM and the world's largest retailer – Walmart Inc. – blockchain is bringing new worlds of possibility to the concepts of data sharing and transparency.
IBM's initial work with Bentonville, Ark.-based Walmart involved tracing shipments of pork in China, and fresh mango in the United States.
Building on the success of those tests, the technology continues to gain steam in the industry, as IBM is now collaborating with Walmart and two additional retailers – the Cincinnati-based Kroger Co. and Rochester, N.Y.-based Wegmans Food Markets – as well as Temple, Texas-based supply chain services provider McLane Co. and a consortium of leading suppliers such as Dole, Driscoll's, Golden State Foods, McCormick and Co., Nestle, Tyson Foods, and Unilever. Its master plan is to accelerate and bring to scale its enterprise-ready, blockchain traceability solution, called IBM Food Trust.
If all goes as planned, IBM could be rolling out the solution in the second half of this year, according to Brigid McDermott, VP of IBM Food Trust. But the company is being careful to work with as many parties in the food industry as possible, since McDermott says that collaboration is necessary for the solution's ultimate success.
"[Our] goal is to have all members of the food ecosystem participating, so that the transparency we create is across the entire ecosystem," she tells Progressive Grocer. "This means all retailers, all manufacturers, all growers, etc. We will continue to add partners who are interested in improving trust and transparency in the food sector."
As IBM works on its solution, many of the industry's leading trade groups are separately ramping up efforts to educate their members and make sure that their sectors of the supermarket business are fairly represented in the blockchain discussion. Other technology companies are also working on traceability solutions based on blockchain, and at least one supplier, Wayzata, Minn.-based Cargill, has launched a test of its own.
What's Blockchain?
If you haven't yet heard of blockchain, it's a type of technology that enables users to create shared ledgers of data. Because it follows a decentralized model, it's more resilient to technical and organizational failure, and there are many shared owners. At the same time, it ensures a "single truth," as data that's entered on the ledger can't be manipulated.
Blockchain enables users to create shared ledgers of data, and, because it follows a decentralized model, it's more resilient to technical and organizational failure.
The technology can empower solutions such as traceability, food safety and chain of custody.
Retail pioneers in developing blockchain for the food industry include Walmart (working with IBM), Kroger and Wegmans.
A PMA initiative will be key to how produce is traced with blockchain.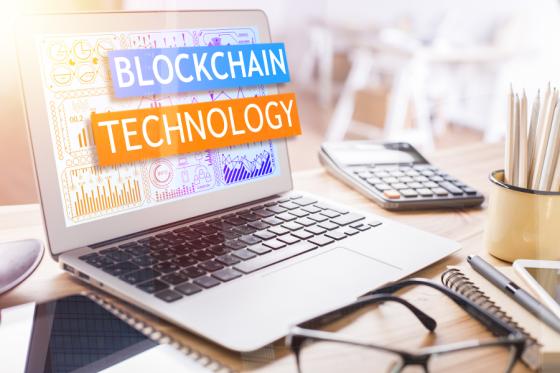 The Produce Marketing Association (PMA), based in Newark, Del., held a webinar on blockchain in September 2017 to explore the technology and its potential impact on the produce industry. Frank Yiannas, Walmart's VP of food safety, told participants that blockchain is ushering in a "new era of food transparency," noting that Walmart's test with IBM involving a package of sliced mangoes grown in Mexico allowed the mega-retailer to achieve traceability at the "speed of thought."
Before the blockchain test, it took Walmart six days, 18 hours and 26 minutes to trace the mangoes back to their original source, he said. Blockchain not only cut that time down to an unbelievable 2.2 seconds, it also allowed Walmart to obtain a lot of information that was previously unavailable, including the knowledge that there were four days of bottleneck as its shipment got held up at the U.S. border. The retailer could also see audit certificates and other food safety-related documents attached to the product, all of which helped improve its business efficiencies.
"Blockchain has the potential to be a light shining on all nodes in the food system," asserted Yiannas during the webinar. "That transparency leads to accountability, and accountability leads to responsibility. When people know they're being held accountable, generally they self-govern their actions."
Yiannas also noted that Walmart has a long-term vision that "portions of this information could be made available to our customers via a code on the product package." Indeed, this power of transparency would interest many consumers who want to know more about where their food is grown, while also adding a new level of trust to those concerned about food safety.
Fundamentals of Traceability
Ed Treacy, VP of supply chain efficiencies at PMA, says he wants to make sure his constituents are fairly represented in the blockchain discussion, since smaller produce growers have specific concerns and needs in their supply chains. To that end, he helped set up a blockchain taskforce committee at PMA and is participating in discussions in the latest IBM blockchain consortium. He has also joined a global nonprofit organization called Hyperledger Project that's dedicated to blockchain development.
"Our members have some unique challenges from a systems and data perspective, aside from the perishable nature of produce," notes Treacy. "As I'm participating in these discussions, if I hear of something that may be concerning to smaller produce companies, I can raise the issue and serve as a liaison."
Treacy says he's impressed with Walmart's collaborative efforts in helping to develop the IBM blockchain solution.
"With the results they got on their beta tests with the pork and mangoes, they didn't just go down this path on their own," he notes. "They are bringing other grocers along this journey and saying, 'Let's all figure this out together.' I commend them for that."
He adds that he's happy that Walmart has said PMA's produce traceability initiative will be a "fundamental" part of how produce is being traced with blockchain.
Another industry stakeholder that's closely watching blockchain development in the grocery industry is GS1 US, the organization supporting and educating businesses in the use and adoption of GS1 standards.
Melanie Nuce, SVP of corporate development for GS1 US, based in Lawrence Township, N.J., says she believes that the "timing is right" for blockchain to impact the grocery business in a major way.
"We're at a great place of bringing industry and technology together to tackle blockchain, not just as a technology, but what to us is much more profound, which is traceability and the foundation of what is good business practice," observes Nuce.
While blockchain is an exciting technology in and of itself, its ability to solve business problems is what makes it so attractive to the supermarket industry, she notes. "Blockchain can empower solutions such as traceability, food safety and chain of custody. The newer versions include smart contracts, which enable you to enforce terms and conditions of business right into the ledger.
"We've been very fortunate as an advocate for standards and education in industry to join the ride," continues Nuce. "We built the UPC or the GTIN as a way for people to have interoperable identification all over the globe. These foundational traceability standards were developed many, many years before blockchain was ever a glimmer in someone's eye. But now it's all coming together."