United Opens Dallas-area Distribution Center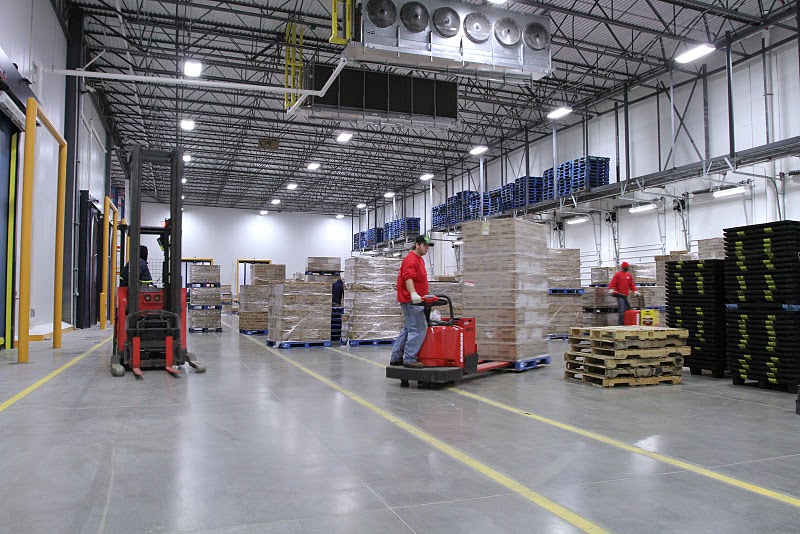 Texas-based grocery retailer United Supermarkets' new 200,000-square-foot distribution center is up and running in Roanoke, Texas, and will soon begin shipping products to the company's easternmost stores.
"The opening is very exciting because it's a monumental milestone for our company," said Chris St. Clair, United EVP for information and logistics. "Our decision to build the facility in North Texas allows for further growth throughout the region and reaffirms our corporate commitment to ensuring that United guests are offered the freshest items as fast as possible."
Named for the industrial park near Fort Worth where it is located, the Alliance Distribution Center will increase United's operational efficiency with service to 16 stores, bring 74 new jobs to DFW and position the grocer for potential future growth, the retailer said.
The strategic location of United's second distribution center enables the company to relieve its Lubbock facility of supply chain limitations with a fast-moving operation that supports expansion. Additionally, the Alliance DC will remove an estimated 2.2 million miles of transportation costs and related carbon emissions from the road and environment each year.
The new warehouse will begin shipping grocery and frozen items Nov. 7 to its six Market Street stores in the DFW Metroplex, four Abilene stores, three Wichita Falls stores and additional locations in Burkburnett, Graham and Vernon. Perishable service to the 16 stores will begin in early December.
"The beauty of the new distribution center is that it will deliver operational efficiency immediately," St. Clair said. "This will be a fast-moving warehouse with a large amount of high velocity items, and we have every confidence that our new team members will keep it running smoothly and on time."
The facility will employ 17 drivers, 41 selectors, 15 supervisors and clerks, and one technical support team member. Acting as the consolidation point for shipments bound for Lubbock, the Alliance DC will also serve as the origination point for 100 percent of United's frozen food, 90 percent of its produce and 75 percent of its dry grocery.
Now in its 94th year of operation, United Supermarkets is a family-owned grocery chain with stores in 30 markets across north and west Texas. A self-distributing company with its headquarters and distribution center in Lubbock, United currently operates 50 stores under three distinct formats: United Supermarkets, Market Street and Amigos United.