United Fresh Opens Nominations for 2 Innovation Awards
Get great content like this right in your inbox.
Subscribe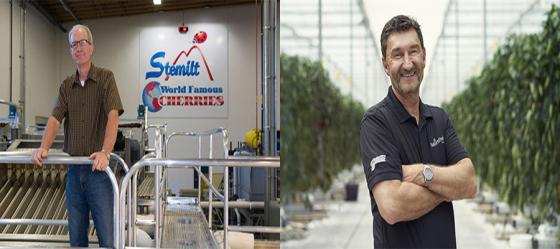 The United Fresh Produce Association has opened the nomination period for two achievement awards, the United FreshMKT Achievement Award and the United FreshTEC Achievement Award. Each honors an individual or company that has made significant innovations in advancing the fresh produce industry through marketing and merchandising and technology, respectively. The awards will be presented during the United FreshMKT and United FreshTEC Conferences in Chicago, which will take place June 25-27.
Nominations for the United FreshMKT Achievement Awards can be submitted here, while those for the United FreshTEC Achievement Awards can be submitted here.
"The fresh produce community is constantly adopting new strategies for growth at an innovative pace," noted Tom Stenzel, president and CEO of Washington, D.C.-based United Fresh. "From new varieties, brands and merchandising solutions, to advancements in automation, harvesting technologies and more, these awards shine a spotlight on the visionaries who are advancing their businesses and charting the path towards a smarter future for the fresh produce community at large."
Once again, United Fresh will co-locate with the Global Cold Chain Expo and the InternationalFloriculture Expo, and new this year, in partnership with Progressive Grocer, the inaugural SmartFood Expo, which will focus on fresh, healthy and better-for- you foods. One conference package registration gives an attendee access to all five co-located events. 
Last year, Roger Pepperl, marketing director of Wenatchee, Wash.-based Stemilt Growers, received the United FreshMKT Achievement Award, and Pete Quiring, of owner and CEO of Leamington, Ontario-based NatureFresh Farms, garnered the United FreshTEC Achievement Award.
United Fresh brings together companies across every segment of the fresh produce supply chain, including growers, shippers, fresh-cut processors, wholesalers, distributors, retailers, foodservice operators, industry suppliers and allied associations to shape government policy, deliver the resources and expertise to help companies manage complex business and technical issues, and provide the training and development individuals need to advance their produce careers.