Traditional Chains Head List of Top Grocers for Meat Alternatives
Get great content like this right in your inbox.
Subscribe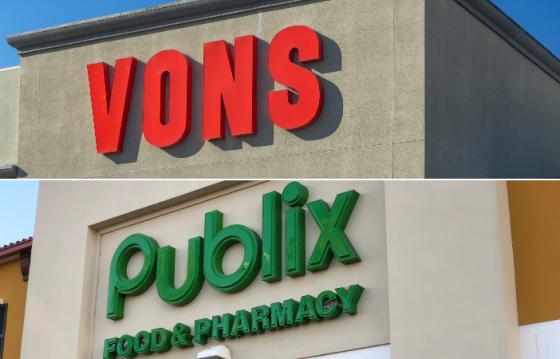 While many might associate natural-, organic- and health-minded grocers with higher sales of meat alternatives, mainstream chains Vons and Publix actually headed the list of top U.S. grocers for meat alternatives, according to a new report from Venice, Calif.-based marketing firm InMarket.
Following the two banners – which came in at Nos. 1 and 2, respectively – are Sprouts Farmers Market, Kroger and Whole Foods Market. Trader Joe's ended up in sixth place.
The data suggested that "in order to be vegetarian, you don't need to spend your 'whole paycheck' at a specialty grocer," as the the report noted.
While Southern California grocer Vons – owned and operated by Boise, Idaho-based Albertsons Cos. – was the "most attractive" to those who purchase meat alternatives thus far in 2018, even over such grocers as Whole Foods and Sprouts, this could be due to its presence in Los Angeles, home to a "large pool of vegetarians." Additionally, Publix actually offers a large selection of meat alternatives across its 1,100-plus stores.
"This could be attracting cost-conscious vegetarian shoppers who can now get what they're looking for without having to make an extra trip to a specialty grocer," the report observed.
Meanwhile, Kroger made the list likely because of its July 2017 introduction of Beyond Meat's products, whose offerings continue expand at the grocer. And Whole Foods' fifth-place showing may foreshadow interesting times for the natural grocer as traditional food retailers, which typically offer more competitive prices, continue building up their meat alternatives selection.
To determine which grocers saw the most love in the meat alternatives space, InMarket used purchase-level data to create an audience segment of shoppers who have purchased meat alternatives – such as Beyond Meat, Boca Burger, Quorn and Morningstar products – thus far in 2018. Afterward, it used a proprietary location data platform to analyze where the segment has been purchasing its groceries, relative to the average U.S. consumer, from January through May.