05/23/2018
Target Enjoys Strongest Quarterly Traffic Growth in a Decade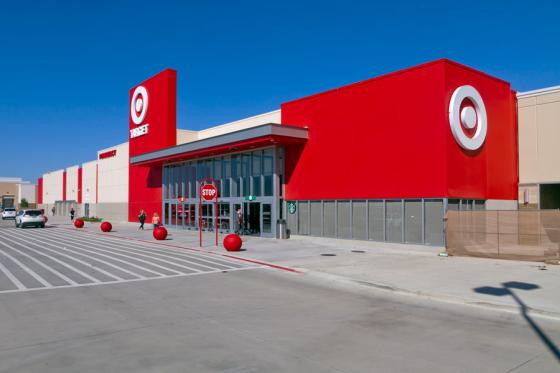 Mass-merchandiser Target Corp. experienced its strongest traffic growth in a decade, as well as a strong rise in ecommerce, in the first quarter of its fiscal 2018.
During the period, which ended May 5, Target saw traffic increase 3.7 percent, which, in turn, drove comparable-store sales 3 percent. Meanwhile, the rise of comparable sales in the digital channel was 28 percent, contributing 1.1 percentage points of comps growth.
"Significant progress in support of" long-term strategic initiatives have helped continue the generation of strong traffic and sales growth in Q1, said Brian Cornell, chairman and CEO of Minneapolis-based Target. Key contributors include the following:
The company's ramp-up in omnichannel operations is based on a belief that Cornell shared at the March Shoptalk event in Las Vegas: that guests don't want to have to make choices or tradeoffs. Target patrons love to shop and want options, and the retailer's job is to ensure that every Target run is worth the trip.
Cornell also noted that strong sales growth in food and beverage – along with home and essentials – offsets the impact of delayed sales in "temperature-sensitive categories." In recent weeks, those slower categories have seen rapid sales acceleration in recent weeks as weather improved across the country.
"Additionally, our team is delivering excellent execution and guest service every day, and momentum in our traffic has accelerated in the second quarter," Cornell said of Q1 results. "As a result, we expect Target's second-quarter comparable-sales growth will move into the low- to mid-single-digit range, and the midpoint of our second-quarter EPS guidance represents approximately 15 percent growth over last year."
For the full year, Target still expects a low single-digit rise in comps.