Supervalu to Sell 19 Shop 'n Save Stores to Schnucks
Get great content like this right in your inbox.
Subscribe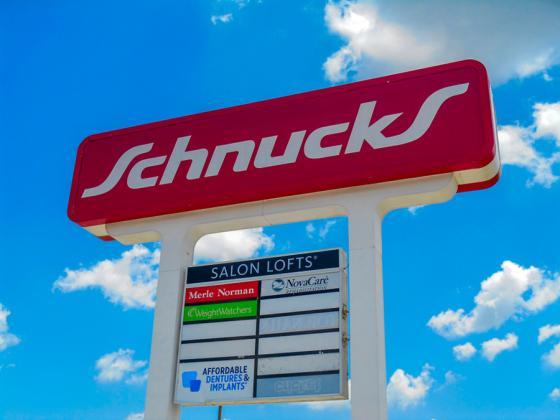 Supervalu Inc. has entered into a definitive agreement to sell 19 of its 36 Shop 'n Save grocery stores, which are mainly located in the St. Louis area, to Schnuck Markets Inc.
The sale of stores, 14 of which are in Missouri and five in Illinois, will occur with a staggered close process that is anticipated to wrap up by late next month, subject to customary closing conditions. 
Fifteen of the 19 stores to be acquired have pharmacies, which will also be purchased by Schnucks, along with one stand-alone pharmacy in Union, Mo. All of of the pharmacies will remain open under the Schnucks banner. Schnucks will also acquire the prescription files for 10 additional Shop 'n Save in-store pharmacy locations and transfer those prescriptions to nearby Schnucks stores.
Customers of the closing Shop 'n Save pharmacies will receive by mail detailed information on the transfer of their pharmacy files within the next few days, with information also available for customers at each pharmacy.
Schnucks plans to close each store for only about two and a half days, during which time it will rebrand signage and fixtures, switch out point-of-sale systems and restock merchandise before reopening the locations as Schnucks stores. 
Schnucks is additionally acquiring four of Shop 'n Save's seven fuel centers.
Also as part of the acquisition, Supervalu will serve as the primary supplier for nine of Schnucks' existing stores in northern Illinois, Iowa and Wisconsin.
"Since announcing plans to pursue the sale of our Shop 'n Save banner earlier this spring, the team has worked diligently and successfully to put this agreement together," said Mark Gross, president and CEO of Eden Prairie, Minn.-based Supervalu. "This transaction is an important step in the continued transformation of our business. Schnucks is an excellent retailer in the St. Louis area and we're pleased that these stores will become a part of their operation, including continuing to serve the communities and providing jobs to many of our employees."
New York-based investment banking advisory firm PJ Solomon is serving as financial adviser to Supervalu on the transaction. Earlier this year, the company revealed its plan to sell off the banner as part of its strategic transformation to focus more on its wholesale business and jettison underperforming retail operations. To that end, Supervalu's shareholders recently voted for a reorganization that would make a selloff of its retail banners easier for the company.
"Schnucks is proud to be growing in our hometown of St. Louis, excited about the opportunity to serve new customers, and looking forward to welcoming the employees at these 19 stores to Schnucks," said Todd Schnuck, chairman and CEO of St. Louis-based Schnucks. "We want longtime customers of each store to know that we are eager to earn your business, and we'll be working closely with Supervalu and Shop 'n Save to ensure a smooth and successful transition."
Pending the results of any legally required background checks, all bargaining-unit Shop 'n Save employees will be offered a position at the same wage rate, working a comparable number of hours and doing comparable work. Eligible employees will also get health care coverage and pension contributions in accordance with union agreements. All Shop 'n Save store directors, assistant store directors, pharmacy managers, and pharmacists will also be interviewed by Schnucks over the next week.
"Our intention is to make a strong offer to the Shop 'n Save employees at these 19 stores in hopes they choose to join the Schnucks team," said Schnuck. "They know their stores and their communities and will be an integral part of the conversion process."
All other Shop 'n Save stores and fuel centers are currently open. In the event that Supervalu can't find one or more buyers for the remaining stores in the near future, however, they will close later this year. Additionally, since Supervalu's St. Louis distribution center predominantly serves Shop 'n Save stores, Supervalu plans to close the facility later this year. following the close of the transaction and any sales or closures of the remaining Shop 'n Save stores.
Employees at the remaining stores and distribution center will receive notifications and potential end dates as Supervalu prepares to either sell or shutter the locations. Associates will be able to apply for severance and other transition-related assistance.
Kirkwood, Mo.-based Shop 'n Save has about 2,800 employees.
The acquisition comes soon after Schnucks revealed two other new locations: A Maplewood, Mo., supermarket -- formerly a Shop 'n Save -- opened just last month, while another store, slated to open later this fall, is currently under construction in Warrenton, Mo. 
Supervalu operates a network of 3,606 stores consisting of 3,495 wholesale primary stores operated by customers serviced by the company's food distribution business and 111 grocery stores under three retail banners in three geographic regions, with about 23,000 employees. The company is No. 18 on Progressive Grocer's 2018 Super 50 list of the top grocers in the United States.
Schnucks operates 99 stores in Missouri, Illinois, Indiana, Wisconsin, and Iowa, employing more than 13,000 associates. The company is No. 31 on the 2018 Super 50.