Supervalu FY18 Wholesale Ops Grow While Retail Lags
Get great content like this right in your inbox.
Subscribe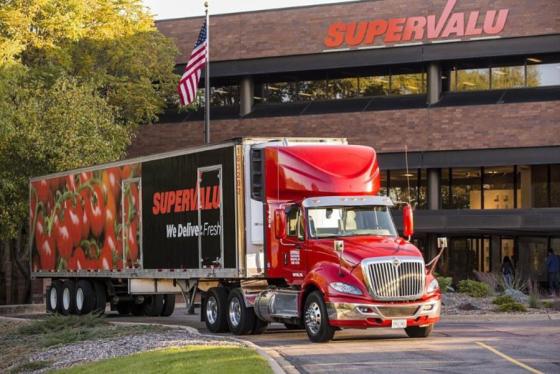 As it gears up for a proxy fight with an activist investor, Supervalu Inc. posted strong overall sales for its fourth quarter and year end, buttressed by strong wholesale performance, while its shrinking retail store operations continue to lag.
The Minneapolis-based grocery operator reported an increase of $3.25 billion in its consolidated net sales for its fiscal year ending Feb. 24. That 30 percent jump over last year includes $2.6 billion from the company's acquisitions of Unified Grocers and AG Florida. Q4 sales were up $1.07 billion, or 42 percent. Net earnings for the year were $46 million.
Meanwhile, with Q4 retail sales down another 0.6 percent, Supervalu revealed plans to sell its corporately owned and operated Shop 'n Save (based in St. Louis) and Shop 'n Save East (with stores in West Virginia, Maryland, Pennsylvania and Virginia) retail operations. This comes on the heels of Supervalu's divestiture of its Farm Fresh banner in Virginia. 
"We finished fiscal 2018 strong, with results in line with our expectations after having made significant progress throughout the year with our ongoing wholesale business transformation," said Supervalu President and CEO Mark Gross. "We're pleased with our efforts to date to create a stronger company with more focused operations through the purchase of Unified Grocers and AG Florida."
Gross said that within the first two months of fiscal 2019, "we've capitalized on our business momentum by taking several decisive, strategic actions that further our transformation. These include exiting our Farm Fresh banner, the announcement that we're pursuing the sale of our Shop 'n Save and Shop 'n Save East retail operations, and the monetization of approximately $483 million in owned real estate."
The latter refers to Supervalu's additional announcement that it will sell eight of its owned distribution centers, representing approximately 5.8 million square feet, to a single buyer and lease them back for an initial term of 20 years.
"With a growing wholesale business and more stable group of retail stores, we believe Supervalu is well positioned for success," Gross added. "While we still have more work to do, we remain optimistic about our ability to grow our core wholesale business and create long-term shareholder value."
Q4 wholesale net sales were $2.87 billion, compared to $1.79 billion a year ago, an increase of 60 percent. Wholesale operating earnings in Q4 were $68 million. Q4 retail net sales were $690 million, compared with $694 million a year ago. Same-store sales were up 0.1 percent, but were more than offset by the lost sales from closed stores. Retail operating earnings in Q4 were $1 million, or 0.1 percent of net sales.
Fiscal 2019 consolidated net sales are expected to be within a range of $15.5 billion to $15.7 billion, while retail comps are expected to be flat to slightly positive.
Distribution centers included in the leaseback deal are located in Champaign, Ill.; Commerce, Calif.; Green Bay, Wis.; Harrisburg, Pa.; Joliet, Ill.; Oglesby, Ill.; Pompano Beach, Fla.; and Stockton, Calif.
Supervalu is expected to pay cash rent of about $31 million in the first year of the deal. In addition, the buyer, whose identity wasn't disclosed, has agreed to fund a $20 million expansion of the Harrisburg facility.
With sales of about $14 billion, Supervalu Inc. operates a network of 3,437 stores composed of 3,323 wholesale primary stores operated by customers serviced by its food distribution business, and 114 traditional retail grocery stores in continuing operations operated under three retail banners in three geographic regions.