ShopRite Offers Grocery Delivery for N.J. Food Desert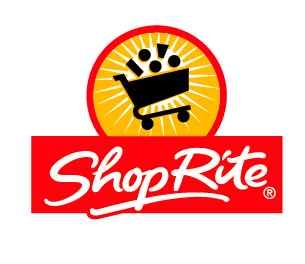 Supermarkets of Cherry Hill Inc., which owns and operates five ShopRite stores in southern New Jersey, has teamed with the nonprofit Center for Family Services (CFS) in a pilot program to bring fresh, healthy food options to the underserved Camden, N.J., community through the online ordering of groceries.
The program, spearheaded by the administration of New Jersey Gov. Chris Christie, CFS will gives Camden residents free access to computers so that they can select fresh groceries for delivery, provides ordering support, and offers workshops for participants on such topics nutrition and budgeting.
The banner's "ShopRite from Home" service enables customers to place online orders from a home computer or mobile device and have their groceries delivered. A store's personal shopper selects the items right from store shelves for optimal freshness, and ShopRite from Home customers can take advantage of the same savings that in-store shoppers enjoy, including those in the weekly sale circular. ShopRite customers can additionally use their ShopRite Price Plus Club cards for further savings, along with manufacturer's and digital coupons. Online customers can pay by check, credit/debit card or EBT cards.
The Camden-area orders will be delivered to CFS Promise Neighborhood Family Success Center and the Isabelle Miller Community Center, where residents can pick them up at a convenient scheduled time.
Grants Wanted
"This effort is part of our Promise Neighborhood pipeline because we have seen the difficulties families face with access to affordable and healthy food options," said Merilee Rutolo, VP of CFS. "We are always looking for new and innovative ways to better serve the Camden community, and bringing fresh, healthy food to our residents is very important. At the end of the 12-week pilot, we hope to see increased use of the virtual supermarket initiative and have a long-term goal of improving the health outcomes and food access of Camden City children and families."
Rutolo added that CFS is seeking grants to offset the continuing costs of running the program beyond the 12-week pilot period.
"This pilot program is a great way to provide access to healthy and affordable food, and will allow residents without access to cars or public transportation to have their groceries delivered to a centrally located designated pickup facility," said Jason Ravitz, VP, retail operations for family-owned Supermarkets of Cherry Hill. "This is an exciting new beginning for ShopRite in Camden."
Supermarkets of Cherry Hill plans to open a Camden store in 2015, according to Ravitz.
ShopRite is the registered trademark of Keasbey, N.J. retailer-owned cooperative Wakefern Food Corp. With more than 250 ShopRite supermarkets in New Jersey, New York, Pennsylvania, Connecticut, Delaware and Maryland, ShopRite serves more than 6 million customers each week.