Retailers, Others Warn of Tariffs' Harm
Get great content like this right in your inbox.
Subscribe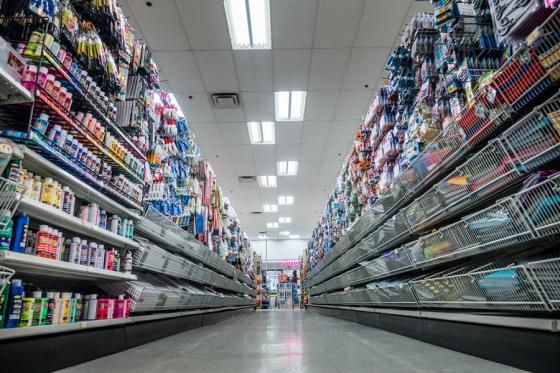 The National Retail Federation (NRF) and 65 organizations encompassing U.S. retailers, manufacturers, farmers, agribusinesses, technology companies and other industries have submitted written comments to U.S. Trade Representative (USTR) Robert Lighthizer on the Trump administration's proposed tariffs on $16 billion of Chinese imports. The businesses expressed their belief that the proposed tariffs, as well as the threat of further tariffs on $200 billion in Chinese goods, will be detrimental to U.S. companies, workers and consumers. 
"Imposing tariffs on Chinese imports will not have the effect that the administration desires," the businesses noted in their comments. "If the goal is to open markets for U.S. goods and services abroad, the use of tariffs goes against that goal. … We are no longer in a 'trade dispute.' The tit-for-tat tariffs have now landed us in a trade war that is starting to do real harm to U.S. businesses, workers, farmers and consumers. Tariffs hurt the economy as a whole, as well as jobs and consumers in every state."
The coalition of organizations requested that the administration present a full strategy to resolve long-standing issues regarding China's trade practices, and work with businesses and Congress on a joint approach. 
The goal of this collaboration, according to the groups, "should be a long-term solution that meaningfully addresses the commercial issues in China while promoting the competitiveness of U.S. farmers, manufacturers, workers, consumers and businesses. Implementation of tariffs only saddles the United States with new costs, lost sales and lost jobs." 
Along with the coalition letter, NRF offered its own comments to USTR asking that all consumer products be taken off the list of proposed tariffs. 
"Imposing additional tariffs on more products will not motivate China to change its practices or bring them to the negotiating table," wrote David French, SVP for government relations at Washington, D.C.-based NRF. "In addition, it should be noted that for many products made in China that would be affected by tariffs, it will likely be Chinese factory owners who will move to other locations in Southeast Asia to get around the tariffs, so they will have no appreciable impact on the overall U.S. trade deficit or on Chinese interests."
Meanwhile, in testimony before the 301 Committee, an interagency group comprising several federal agencies, as part of the public hearings on the proposed tariffs, Hun Quach, VP of international trade for the Arlington, Va.-based Retail Industry Leaders Association, similarly spoke out against the move and and asked that consumer products be exempt from any tariffs.
"We support the administration's decision to hold China accountable for their intellectual property violations, but imposing tariffs on a broad range of products coming from China, most of which have no connection to the identified violations, will simply mean higher prices for consumers," said Quach in her testimony."If enacted, these proposed tariffs will impact the budget of American families, especially lower and middle-income families who can ill-afford to pay more for everyday consumer goods."
She particularly called attention to the unfortunate timing of the proposed tariffs, noting, "While there is no good time for increasing tariffs, it is particularly harmful to do so just as American families begin shopping for the holidays."
Further, Quach pointed out that some items targeted for tariffs can't be sourced from anywhere else. "For several products on the proposed list, there is no alternative other than China to source these consumer products," she explained. "The administration must do more to ensure that consumer products remain off the tariff list to prevent harm to American family budgets."