NRF Testifies Against Tariffs on Chinese Goods
Get great content like this right in your inbox.
Subscribe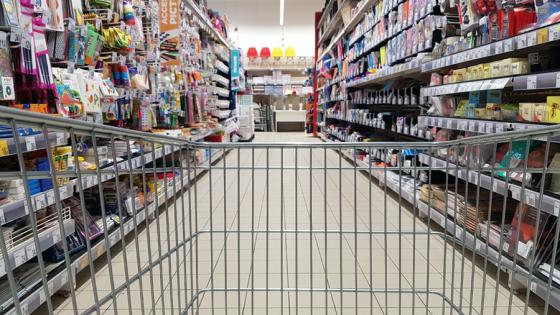 The National Retail Federation (NRF), the largest retail trade association, informed the Office of the U.S. Trade Representative during a May 16 hearing that proposed tariffs on Chinese goods would have a negative impact on American jobs, disrupt supply chains and raise prices for U.S. shoppers during the upcoming back-to-school and holiday seasons.
"Prices will rise, and the economy will suffer," testified David French, SVP for government relations at Washington, D.C.-based NRF. "Retailers cannot quickly change suppliers to find alternate sources for goods impacted by the proposed tariffs. It can take years to develop new supply chains that satisfy retailer requirements for volume, reliability, regulatory compliance and vendor codes of conduct."

Added French: "Back-to-school merchandise will be arriving at U.S. ports in the next couple of weeks, and holiday merchandise — already on order in most instances — will start to arrive at the end of the summer. The sudden imposition of tariffs on any of these goods will likely be passed along to U.S. consumers."

Rather than placing tariffs on goods imported from China, French recommended that the Trump administration concentrate on "concrete initiatives to address the underlying barriers and distortions," noting, "This strategy must include clearly defined objectives, direct negotiating mechanisms with the Chinese, targeted deliverables and deadlines with measurable results."
According to a recent study by NRF and the Arlington, Va.-based Consumer Technology Association (CTA), tariffs would lower U.S. gross domestic product by nearly $3 billion and lead to the loss 134,000 American jobs. If the tariffs were expanded to another $100 billion of Chinese imports, as is currently under consideration, a total of 455,000 American jobs would be lost and GDP would fall by $49 billion, NRF contends. 
To illustrate its point for consumers, NRF has also rolled out a TV ad campaign in which economist and actor Ben Stein humorously recreates a scene from the movie "Ferris Bueller's Day Off" and explains that tariffs are "B-A-D economics."
In March, representatives of the retail industry, including NRF, sent a letter to President Donald J. Trump laying out their concerns about the tariffs.