Retailers Object to Trump's Tariffs on Chinese Goods
Get great content like this right in your inbox.
Subscribe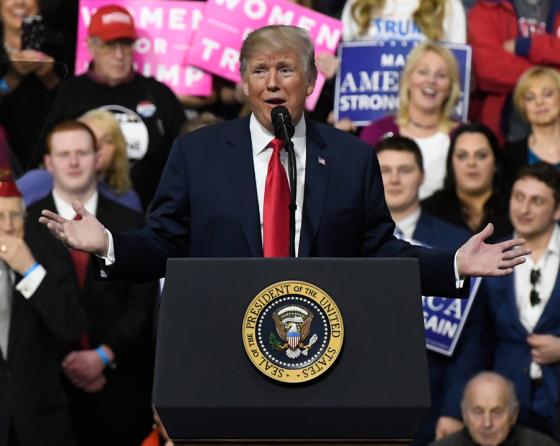 The news that the Trump administration has imposed tariffs on imported Chinese goods was a blow to the retail industry, which urged President Donald J. Trump to reconsider his stance on the action in response to China's illegal trade practices.
"Holding China accountable for refusing to follow global trading rules is important and necessary, but instead, the tariffs … will punish ordinary Americans for China's violations," the Washington, D.C.-based National Retail Federation (NRF) noted.
Continued NRF: "Middle- and working-class Americans are just starting to see the benefits of tax reform in the form of bigger paychecks and higher wages. Engaging in a trade war will erase those gains and result in higher prices for a wide range of consumer products and basic household goods. And the tariffs will create uncertainly for retailers and other businesses who are prepared to reinvest savings from the tax cut in capital investments, wage increases, workforce training and new jobs in communities across the country."
"Retailers fully support holding our trading partners accountable when there is a proven case of intellectual property theft," said Hun Quach, VP of international trade for the Arlington, Va.-based Retail Industry Leaders Association (RILA). "But the punishment should fit the crime, and more importantly, it should punish the bad actor – China. Taxing American families with widespread tariffs on everyday consumer products clearly misses the mark.
Added Quach: "There is no way to impose $50 billion in tariffs on Chinese imports without it having a negative impact on American consumers. Make no mistake, these tariffs may be aimed at China, but the bill will be charged to American consumers who will pay more at the checkout for the items they shop for every day. This trade tax has the potential to wipe out any gains the average American family received from tax reform."
Earlier this week, the two trade associations, along with the American Apparel & Footwear Association, sent a letter to the president outlining their concerns about the tariffs, which the organizations contend will raise prices on such items as clothing, shoes, electronics and home goods, as well as endanger jobs.
Among the signatories to the letter were Walmart, Costco, Target and Dollar Tree.