Retailers Can Own the Private Label Moment
Get great content like this right in your inbox.
Subscribe

Private label has been around for decades, but the caliber and breadth of items available today are a far cry from the Brand X macaroni and cheese in plain white boxes in the value sections of 1970s supermarkets. The near future should bring even more excitement, with such emerging players in the U.S. market as German deep-discounter Lidl, which proudly touts its mainly private-brand selection as being of superior quality.
As Jim Holbrook, chairman and CEO of Stamford, Conn.-based retail services company Daymon, says: "We are definitely just getting started when it comes to the revolution of private label products. If you look at the headlines, private brands are innovating when it comes to selection, packaging and taste — but they are still finding their stride. Private brands have the true potential to offer solutions across the store — something no CPG brand can do — and we'll definitely see more of that in 2018."
To illustrate his point, Holbrook adds: "At Daymon, we recently conducted a survey with shoppers across the U.S. on their perceptions of private brands, and what we found is that six out of 10 shoppers have admitted to buying more store brands over the last couple of years, and large motivators for this are improved quality and variety. As consumers look for more solutions, instead of individual products or brands, private brands are becoming more relevant than ever. In fact, our study also found that 53 percent say they shop at a store specifically for its private brand. This will increase, and will do so very quickly. It's always a challenge to estimate the true size of the market, but when we look across the industry, we put the size at a minimum of $166 billion in the U.S. Over the past year, private-brand sales have outpaced national brands by about eight times … [up] 4 percent compared to [up] less than 0.5 percent."
When asked the reasons for this boom in private label growth at supermarkets, Holbrook attributes it to "the result of a perfect storm. Shoppers don't care about brands anymore; they'd be fine if 74 percent of brands disappeared, and that can be a hard reality to adjust to, but the fact is, shoppers are more excited about private-brand-forward retailers. Because of this, supermarkets are rolling out the private labels in an effort to cater to their customers' demands as they look for stellar-quality products that are tailored to their lifestyle without being overpriced."
He's quick to point out, however, that "this isn't all about price. Nowadays, shoppers browse the internet to compare products and to see whether they're being duped or not, and honestly, they're tired of having their guard up. With private brands, there's the notion that you're getting a deal, or at least not paying a nonsensical premium for the name on the packaging, and that's why these brands are growing so much. It's just natural selection at work."
What's more, he notes that "private-brand products that cater to consumers' needs are finding themselves well positioned to drive sales and loyalty. Retailers are recognizing this and providing more cross-category solutions with private brands, more seasonal programs, and they are continuing to expand health-and-wellness offerings."
Asserts Holbrook: "A retailer that truly understands its shopper trading geography can create scale with hyper-personalized brand solutions that distribute in ways that traditional CPG brands just can't replicate. Add that to the fact that up to 52 percent of shoppers say that they would specifically shop at a store because of its private brands, and that's all the reason retailers need to dramatically expand private brands on shelves."
Keeping Pace
Other industry observers offer similarly rosy assessments of the current private label scene. Describing the state of such products at supermarkets as "very healthy indeed," Brian Sharoff, president of the New York-based Private Label Marketing Association (PLMA), observes: "Retailers have kept pace with consumers in offering store brands that emphasize organics and natural ingredients as well as creative microwaveables and fresh meals and side dishes. ... While price is always important to shoppers, the expansion of assortment and attractiveness of packaging has given store brands a new cachet."
Sharoff is of the opinion that "supermarkets themselves are really the major factor causing private label's growth. While one can cite demographics and marketing, the simple fact is that regional, national, specialty chains and discounters have committed themselves to their own brands as the best way to promote themselves."
Further, while noting "that consumer perceptions have improved dramatically over the past 20 years, as retailers have invested in quality, packaging, assortment and image of their store brands," he goes on to assert that "it is more than that: Store brands are responding to consumer trends in ways that national brands have been unable to do. Whether it is ready meals or natural ingredients, ethnic foods or healthier beverages, retailers have carried the banner better than anyone else."
"The perception of own brands definitely changed over the years, and [they] appeal to shoppers of every tier: value, mainstream, specialty and premium," concurs Linda Phan, category manager at Elk Grove Village, Ill.-based Topco Associates, a well-known provider of private label products to its food industry member-owners and customers. "It's not just entry level. Retailers have been doing a great job of responding to customer needs [by] expanding their own-brand assortments into the mainstream and the premium specialty-brand tiers."
Adds Phan: "We are continuing to see own-brand items respond to the latest trends and excel with unique packaging and brand storytelling. Own brands, now more than ever, are offering items that are better than national brands and available at a competitive price. In the premium-value tier, we are seeing more offerings as well as better differentiation."
"There is a role for store brands for all incomes and generations — the quality and perception of store brands have shifted over time," asserts Diane Harper, VP of consumer insights and analytics at Marshall, Minn.-based Schwan's Co., which last November revealed the formation of Strategic Partner Solutions, a new business unit focused on growing its private label and contract-packing businesses with select retailers and food manufacturers.
Echoing Holbrook, she adds: "Store brands are evolving with innovation, high quality, and health-and-wellness benefits. Consumers are looking for more choices, and those retailers and manufacturers who are adjusting their strategy to meet those needs will see greater success."
"There is a resurgence of private label brands in grocery with a more 'differentiated/unique selling proposition' versus [the] first generation of private label brands that were positioned more around 'generic brands at the lowest price,'" agrees Howard Kaufman, VP of sales and marketing at Lehi Valley Trading Co., a Mesa, Ariz.-based snack food manufacturer with a core competency in private label. "This resurgence is driven in part by Millennials — now America's most powerful consumer bloc — who seek quality at a value price, skew more towards better-for-you products and tend to be less loyal to national brands. Additionally, with the increased penetration in the U.S. market of retailers such as Aldi and Lidl … the overall awareness and adoption of private label brands by consumers is increasing."
Key Takeaways
• Design a private label portfolio to meet shoppers' distinctive needs, based on insights derived from customer data.
• Depend on a supplier/manufacturer with a vast array of resources to build a store brand.
• Differentiate through better products, assortment, pricing, promotions, customer service and marketing.
• Deploy such content as unique recipes using key private label ingredients, and instructive newsletters.
• Develop a compelling brand story leveraged throughout multiple consumer touchpoints.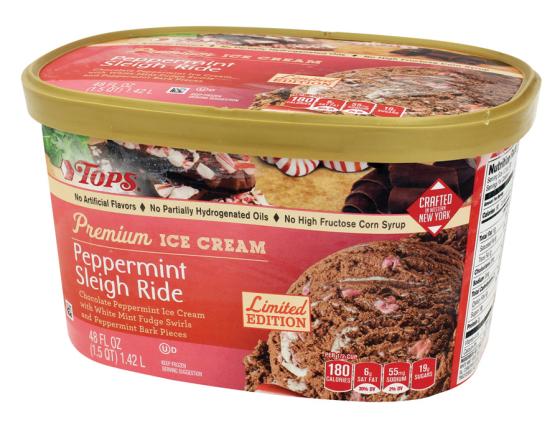 Views From the Trenches
For those stakeholders on the front line — food retailers themselves — it's imperative to offer a range of private label products that not only inspire their customers to make initial purchases, but also to keep them coming back for more.
"There is an enhanced understanding of private labels, more so now than we have seen in a long time," says Nicky Walsh, director of business development with the in-house Daymon team at Williamsville, N.Y.-based Tops Markets LLC, which operates 169 supermarkets, along with an additional five supermarkets operated by franchisees under the Tops banner, in upstate New York, northern Pennsylvania, western Vermont and north central Massachusetts. "People understand that private brands deliver great quality, just like the national brands. It's just like another brand to them that delivers another good, if not better, option. Years ago, private brand was considered generic. That's not the perception any longer."
As for Tops' approach to product procurement, Walsh notes: "We are constantly looking for new items. On average, we introduce 150-200 new items each year. During the life cycle, we may discontinue a few items each year as we make room for new items, but we make sure we hop on new trends. We go to great lengths to bring fresh, new ideas to our customers. We listen to suppliers, we go to trade shows, and try to remain innovative and relevant."
As an example of the lengths to which the retailer will go to find innovative in-store offerings, she cites a certain overseas trip. "[I]n 2017, a team of Tops senior management traveled to Italy to attend a trade show," recounts Walsh. "There, we were exposed to the latest trends and were encouraged by one of our contacts to try a certain pizza. We were blown away by this pizza, so much so that all three of us knew we had to have this in our stores. The toppings were delicious, but it was the crust — light and airy —that jumped out to us right away and was different from anything we had in the United States. We knew we wanted to be able to offer that to consumers. We will have four varieties exclusive to Tops shoppers available in March 2018."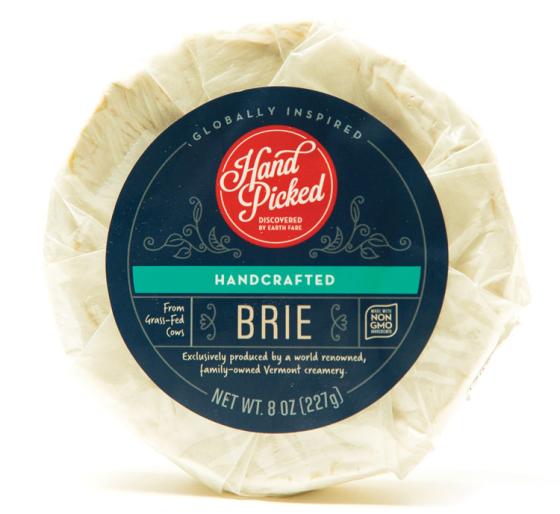 At Asheville, N.C.-based Earth Fare, with more than 40 stores and counting across 10 states, private brands showcase optimal nutrition and clean eating. "There was a time when private label items were considered to be a lesser-quality product than national brands," observes Director of Private Brands Chris Slick. "Now, more broadly, private brands have advanced to take into account how consumers shop a specific category. However, we set out to develop a most unique brand program with a laser focus on health."
In terms of customer response to such products, Slick notes, in common with Lehi Valley's Kaufman: "We've found that our Millennial shoppers in particular have grown up exposed to the higher-quality store-brand items that we've seen across all areas of retail in the last 15 years or so. They expect an exceptional product at an approachable price."
Adds Slick: "Today, cultivating a private label brand is about so much more than slapping a label on a generic product. These products need to meet a need for the shopper, while also introducing them to new and innovative flavors and experiences."
Underpinning Earth Fare's healthy-product development and further private-brand rollouts is a strong commitment to the kinds of offerings it should carry, and the growth of its store footprint afforded it the opportunity to up its items of this kind across the store.
"Earth Fare believes that the foods we eat have a dramatic and direct impact on our overall health, quality of life and longevity," explains President and CEO Frank Scorpiniti." Our Food Philosophy forbids hundreds of harmful chemicals and ingredients from making their way onto our shelves, and is among the strictest in North America. With our philosophy in mind, about two years ago, Earth Fare set out to further enhance our customer experience, with the goal of empowering our shoppers to make even more clean, healthy food choices, which ultimately help them lead a healthier, happier, longer life. Expanding our private-brand offering is a core part of that revitalization. We enhanced everything, from the breadth of products we offer, taste profile and packaging, to pricing, marketing and merchandising at the shelf."
Continues Scorpiniti: "We knew our rapidly expanding store base would be unlocking our ability to bring significantly more private-brand choices to our customers with our added scale, so the plans to enhance and expand this area of the business began some time ago. Our line expansion is not just about offering more products — it's about fulfilling our health-conscious customers' needs with the cleanest, most relevant products that national brands don't make available, whether that means a clean version of a pantry staple, like baking soda, or new innovative products such as our frozen vegetarian Thai dinners, imported directly from Thailand. We've introduced hundreds of items since 2015, and are adding more to the shelves each month to make Earth Fare the easiest one-stop shop for our health-enthusiast customers."
"Our Handpicked by Earth Fare line is a direct response to our core shoppers' desire for globally inspired, sophisticated products," notes Slick, citing such items as authentic Italian wood-fired pizza imported from Modena, Italy, and award-winning brie.
As well as an expression of its most deeply held values, however, Earth Fare's health-centered private label fare can also be seen as a canny strategy. Daymon's Holbrook affirms that "wellness brands are the fastest-growing in the private-brand universe: Sales of the top five organic categories in private brand grew 17 percent from 2016 to 2017."
Additionally, when it comes to promotion and positioning, the grocer makes sure that its own brands are the stars of the show. "At Earth Fare, our private label lines are our best-selling brands — and we treat them that way," says Slick. "As our brands expand into each new category, we approach our marketing and merchandising the way consumers shop that category."
Of course, it's not just smaller regional or niche operators that are beefing up their private brands to retain shoppers. "Leading grocers such as Kroger and Publix continue to expand their private label offerings and to leverage key trends, such as increased growth in better-for-you products, to ensure relevancy to end consumers," notes Kaufman. "To also ensure relevancy, many grocery retailers are taking a 'consumer packaged goods' approach to developing and marketing their private label brands, i.e., hiring a brand manager/marketing team to focus on private label brands, leveraging research insights to develop a differentiated selling proposition or driving private label brand innovation via in-house R&D. Clearly, retailers understand the economic benefit of private label brands to their bottom line, including higher gross margins, less reliance on competing on price only, increased consumer loyalty, and better insulation from competition, including online retailers such as Amazon and other specialty retailers."
Make a Difference
As private brands continue to develop, what can grocers do to strengthen consumer engagement?
"It is critical to remember that private brands have evolved far beyond just products," advises Holbrook. "Unique solutions, destinations and services are just as critical to a sound private-brand strategy as item development. All of this helps to transform a transaction into an experience. It goes without saying that retailers should partner with creative manufacturers to offer innovative and unique products."
What's more, according to Holbrook, "The best way to address private label competition … is by differentiating. Make better products, provide more assortment, price things with a sharp eye, offer more relevant promotions, ensure customer service is top-notch, and get bold with your marketing, because there will always be new players in the game, and if you want to stand out, you need to think differently."
Two examples he offers: "A properly curated offering can eliminate duplication and inefficiency in the store, leaving more room for solution merchandising. Employees can spend less time worrying about restocking four brands of the same item … and instead focus on creative merchandising and engaging displays. … Also, be sure to interact with the consumer — 47 percent of shoppers say that sampling would encourage them to buy more private brand."
"Retailers should leverage the full range of own-brand products they can offer the shopper across the entire store, from the center store aisles to the perimeter, including dairy, produce, meat and deli/bakery," suggests Kina Guyton, Topco's senior director of marketing. "Using data to fully understand the way they use their store, retailers should design their own-brand portfolio to meet the distinctive needs of shoppers. The key is starting with the relevant data to gain the insights into what this assortment should be."
Adds Guyton: "Retailers have great marketing and merchandising assets to support their own brands. In addition to fully supporting these brands with great brand blocks at shelf, off-shelf displays, point-of-sale materials and circulars, retailers should also focus on content creation. Shoppers within the premium space like to stay informed, and retailers can reach these shoppers with tools such as unique recipes offered online and in stores with key own-brand ingredients, as well as instructive newsletter content."
"Focus on innovation that fills the gap of unmet consumer needs," Kaufman counsels retailers. "Develop a strong and compelling 'brand story' that can be leveraged throughout multiple consumer touchpoints (packaging, advertising — TV, radio, print, billboard, social media, experiential — sampling/demos/events, etc.). Leverage best-in-class learnings/insights from consumer packaged goods companies to develop and market private label brands. Partner with a supplier/manufacturer that has a vast array of resources that can help retailers build their store brand."
'Unique Opportunity'
Savvy retailers and manufacturers are already preparing for even greater private label acceptance and penetration among consumers.
"We anticipate that customers will accept innovation more and more," says Walsh, at Tops. "Because the younger generation doesn't have the loyalty to brands as previous generations did, we can certainly win them over with our great-tasting products as they meet their needs."
Topco's Phan believes "that retailers will continue to push the envelope with unique branding, product attributes, innovative packaging and cleaner ingredients — this is all in response to consumer demand. At the same time, retailers will also invest more effort in merchandising as acceptance grows."
"The near future of private label will depend on what supermarkets will look like," offers PLMA's Sharoff, sounding a slightly cautionary note. "If we see discounters like Aldi and Lidl build extensive nationwide chains; if we see Amazon, Walmart, Kroger and others emphasize their own brands as they compete both in physical stores and online; if regional retailers like Wegmans, H-E-B and Publix continue to perfect the in-store experience; if consumer behavior continues to [be] led by Gen X and Millennials, then store brands' importance will magnify and they'll become even more important than they are today."
Speaking of the players most likely to emerge triumphant in the private label realm, Kaufman asserts, "Those who win will win on a compelling value proposition and innovation."
For his part, Holbrook notes: "Consumer needs are as fragmented as can be — 66 percent are eating a wider variety of ethnic cuisines, 20 percent of the aging population will be over 55 by 2020, and households are getting smaller by the day. Therefore, we need to throw out the archaic 'one-size-fits-all' model for good."
Spurred by such factors, "the marketing of private brands will pick up dramatically — local marketing, social media, social commerce and the in-store presence will increase," he predicts.
Above all, Holbrook believes that the area is particularly ripe for innovative expansion as grocers continually seek to personalize the shopping experience.
"Private brands have a unique opportunity in this landscape to tailor to shoppers in a way that's scalable, because the retailer controls the process and knows its shoppers well," he observes. "So, as retailers look to up the ante with their private-brand products, I'm sure we'll see private label become more sophisticated and relevant brand builders when compared to national brands."