08/15/2018
From Poké Bowls to Creating Theater: Sushi Guru Shares Top Tips for Grocerant Success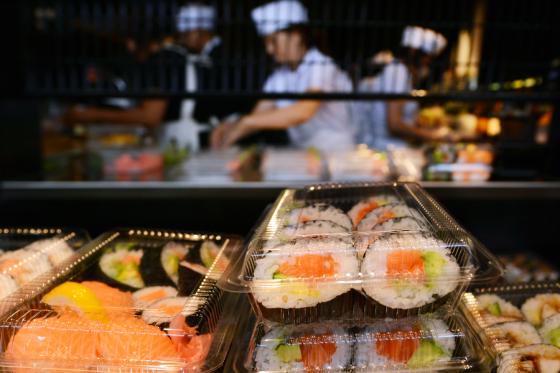 A slew of recent consumer research shows that sustainable spells fresh for many shoppers. Information Resources Inc. (IRI)'s 2017 Fresh Food Shopping Trends Survey found that 44 percent of consumers believe that social and cultural factors have gained in importance in the past few years, and 26 percent of consumers are motivated by sustainably produced/grown foods. Moreover, Chicago-based IRI's "FreshLook" report noted that strong sustainability programs are continuing to sell more seafood, boosting fin fish sales by 3.3 percent.
The Future of Retail Foodservice
Josh Onishi, CEO and president of Philadelphia-based Peace Dining Corp., is ahead of this curve. His sushi and other fresh prepared Japanese specialties are featured in more than 250 Whole Foods Markets across the United States and the United Kingdom. He's also a thought leader on seafood sustainability, and is committed to leading the way in sustainability through state-of-the-art caught and farmed fishing practices, as well as maintaining sustainable practices in the industry's packaging and delivery systems.
---
Progressive Grocer: What are some sushi-related trends – such as ingredients, hybrid styles, etc. – that customers want to see in retail settings, and how can you help grocerants deliver on the latest trends? 
Josh Onishi: For sushi, sustainability will be the key driver within the retail setting. Many of the largest supermarket players, like Kroger and Albertsons, are committing to sustainable seafood programs within the next five to 10 years. Whole Foods Market, where many of our grocerants are located, is already there. As the No. 1 supplier of sustainable sushi in a retail setting, we are leading the sustainable revolution of this industry.  
For consumers, this means higher-quality ingredients that are sourced responsibly and that create better end products. Sushi trends are also about fun and familiarity. Buzzworthy innovations like sushi burritos, sushi doughnuts, sushi tacos and sushi pizza are fun and exciting new ways for consumers to enjoy sushi in different formats they know and love.  
---
Progressive Grocer: Tell us about some new ingredients you see being used in sushi.
Onishi: Dietary inclusiveness is an increasingly important component to every menu. Vegan, gluten-free and Paleo diets continue to grow in popularity each year. For instance, there are Paleo-diet-friendly sushi versions with cauliflower rice. The rice is bound with crushed cashews; crushing the nuts creates some oil, which makes it a bit sticky for binding. It's not our best-selling item, but it keeps the Paleo customers pleased. Poké bowls are popular, and you can take a bowl approach to sushi and maybe use quinoa and brown rice as the base. People associate sushi with healthy, not-fried food, and it's great to incorporate more healthy ingredients into sushi programs. Menus designed to appeal to the spectrum of consumers ensure that everyone in the family can enjoy dining at our grocerant concepts.
---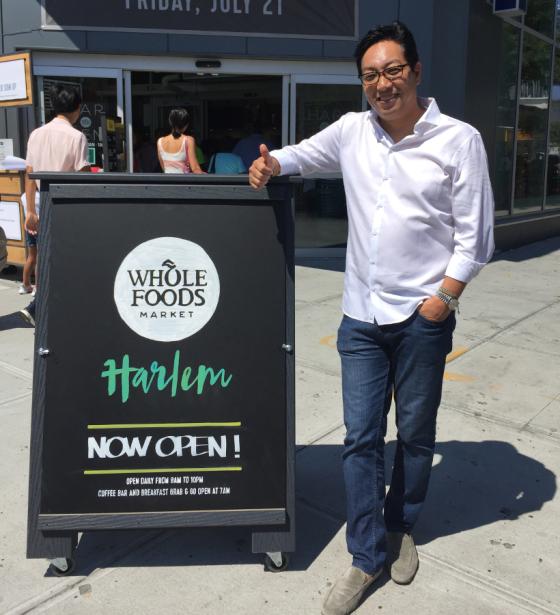 Progressive Grocer: What do you see as emerging and ongoing trends for grocerant sushi?
Onishi: Consumers want grocerants to provide everything they can get in a fine sushi restaurant, which means more complex sushi rolls that use upgraded, creative fish and vegetable combinations; different sauces; and innovative toppings. Grocerant innovation is moving at hyper-speed as restaurateurs and supermarkets work to find the magic recipe. We are seeing culinary influences from all over Asia gain in popularity in the U.S. It's difficult to say that one is trending more than another, but Americans are open to global flavors now more than ever before.
For longevity, adapting authentic foods like ramen, sushi and Hawaiian poké has worked best for us. More and more supermarkets are valuing how relevant grocerants can grow their business and their brand. Choosing the right concept for each market is mostly about knowing your customers and what they're exposed to in their local restaurant space. A concept may work in one market but fail in another, so it's important to do your homework. Creating theater – food preparation in front of customers – is a consistent trend driving traffic within grocerants. We're also seeing success with operators adding technology to add convenience, whether it be from touchscreen ordering or ordering through mobile apps.