PMA Hires Senior PR Director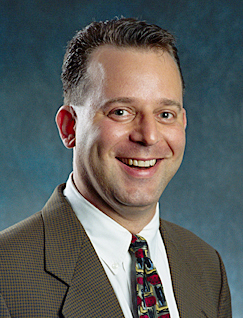 Produce Marketing Association (PMA) has added Glenn Boyet to its staff as senior director for public relations. In his new role, Boyet will enhance and broaden awareness of the association's brand via outreach programs targeting members, media and government.
Boyet (left) arrives at Newark, Del.-based PMA with 20 years of experience in public relations, government affairs and public policy in the financial services and information technology industries, as well as with top member and trade associations. His most recent position was head of public relations, worldwide, for the Project Management Institute (PMI), in which capacity he directly oversaw media and analyst relations and executive speechwriting, in addition to engaging such luminaries as former President Clinton to speak at its annual conference in 2010.
Before joining PMI, Boyet spent eight years heading global corporate communications for Micro Focus International, plc, a U.K.-based application development and modernization organization. He has also provided marketing and communications expertise to DSG Inc. the PCI Security Standards Council, Mellon Financial Corp. (now Bank of New York Mellon), the Federal Reserve Bank of St. Louis, Ernst & Young, Arnold and Porter, and for the late U.S. Sen. Daniel P. Moynihan. Boyet began his career as a sports reporter with a weekly newspaper in Yorktown, N.Y., and later at WFUV-FM in N.Y., where he additionally produced political and city interest programming.
"Glenn brings not only significant public relations expertise to drive strategic communications programs, but gives PMA a leader in global public relations activities," noted PMA president and CEO Bryan Silbermann. "His mission to create greater value for our members through a broad array of communications activities will only serve to help position PMA as the thought leader for the produce industry."
Boyet reports to Lorna Christie, executive vice president and COO, and works closely with PMA staff and volunteers on such areas as member relations, marketing and business development. He also works with the organization's government relations team to create interest in the work PMA does advocating on behalf of members.
"The produce industry and the health and safety of the global produce supply continue to find PMA the voice of the entire supply chain," said Boyet. "I understand the great impact both traditional and social media are playing across all industries." He added that his position would entail "putting my skills to work to help PMA expand the value and service we provide to members around the world through innovative communications programs."
PMA represents nearly 3,000 companies from every segment of the global produce and floral supply chain.