PG WEB EXTRA: Sweet Sensations
What's gaining popularity in the candy category these days? If you ask Jenn Ellek, director of trade marketing and communications at the Washington, D.C.-based National Confectioners Association (NCA), a number of factors should be on savvy grocers' radar.
Citing various "threads" based on the content of a recent NCA/Nielsen presentation, Ellek notes that harried consumers were increasingly embracing favorite childhood brands in a "throwback to nostalgia." She also points out that chocolate is outpacing non-chocolate items in the types of items that consumers are choosing, and that health remains an important consideration.
Another important issue for shoppers in an uncertain economy is price, with consumers more interested than ever in getting a better buy for their money, particularly as they develop more high-end tastes in confectionery. To address this demand for value, Ellek observes that greater numbers of grocery retailers are expanding into no-frills formats and freezing or lowering candy prices. In fact, as price continues to weigh heavily with consumers, the value and convenience channels have experienced the fastest growth – an 8.3 percent uptick – while supermarkets have grown only 2.3 percent during the same time period, a development that Ellek says supermarket operators should be "concerned" about.
A key way for grocers to fend off such stiff competition, she recommends, is to take NCA's advice to "create in-store theater, market around occasions and get more into merchandising."
On the other hand, private brands, while showing "a lot of growth" in general, have made fewer inroads into the candy category, since "confectionery is very brand-oriented," notes Ellek.
Manufacturers and retailers have also been paying close attention to currents in the candy category.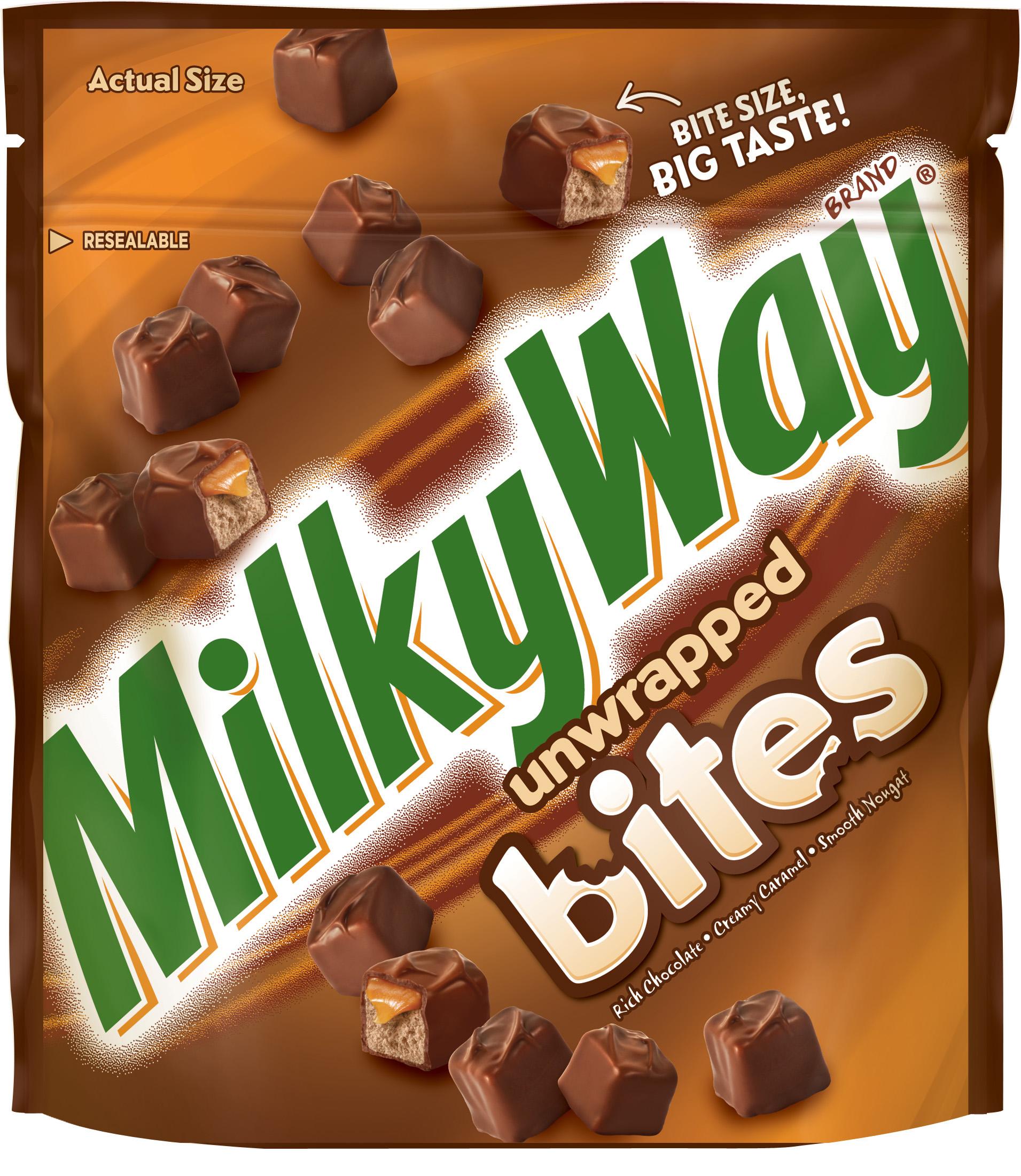 "We're seeing an increased consumer demand for bite-size unwrapped chocolate," says Timothy LeBel, VP of sales-grocery/value/military for Mars Chocolate North America in Hackettstown, N.J. "These bags offer convenience and portability, and they are easier to share." To fill this need, Mars is introducing Snickers Bites and Milky Way Bites this month.
"Another trend is combining sweet and savory flavors into one snack," continues LeBel. "We found that consumers were mixing M&M's Brand Candies into bags of salty snacks, like pretzels and trail mix, so last year we created M&M's Brand Snack Mix." In 2012, the company also introduced Dove Milk Chocolate Covered Raisins and Peanuts, which fits both the sweet/savory and bite-sized unwrapped treats trends."
One important reason for the present popularity of his company's product, according to Dennis Spiller, VP of the national sales division at Fairfield, Calif.-based Jelly Belly Candy Co., is that "at only 4 calories a bean [and with] no fat, Jelly Belly has a lot to offer for the calorie-conscious consumer." Continuing on the topic of perceived healthy attributes, he notes: "Natural will continue to be of interest to a certain segment of … consumers."
Rob Auerbach, president of Lexington, Ky.-based CandyRific, a maker of licensed novelty candy products, concurs: "Better-for-you options and natural organics are growing much faster than the traditional offerings."
How is this particular concern with health and "clean" ingredients playing out at store shelves? "The debate on sugar and how much people should be eating has been a big topic over the past year, so people are seeking other options to processed sugar," replies George Zoitas, CEO of Westside Market NYC, which operates four stores in Manhattan. "To meet this growing trend, we have started to stock shelves with organic and all natural types of candy such YumEarth Organics and Chimes Ginger Chews, which both use evaporated cane sugar. The customers leaning towards these options are mostly young adults or adults around the ages of 40-50."
Zoitas further notes that popular flavors among his stores' shoppers include "ginger, green apple and mango," spurring the company to stock "a wide variety of local and foreign brands which tend to offer these popular flavors."

Showing Off
Candy manufacturers have recently bowed innovative marketing and merchandising strategies to remind consumers to indulge that sweet tooth.
"In January, M&M's Brand launched the 'Better With M' campaign, which is one of the largest marketing efforts in the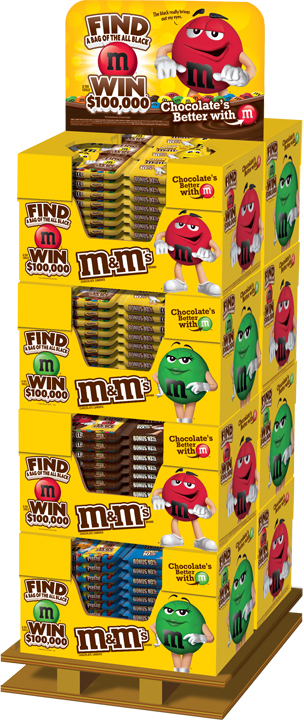 brand's history," explains Timothy LeBel, VP of sales-grocery/value/military for Mars Chocolate North America in Hackettstown, N.J. "The campaign is everywhere -- from a Super Bowl commercial and the NASCAR track to in-store displays and Facebook -- showing that M&M's Brand Chocolate Candies make moments more fun. … The campaign suggests new usage occasions like birthdays, sporting events and movies, and some themes will be 'Race Day is Better with M,' 'Baking is Better with M' and 'Holidays are Better with M.'"
When it comes to merchandising, LeBel says that "secondary displays will help inspire sales, since only two-thirds of confectionery purchases in the grocery channel are pre-planned. We also encourage retailers to have co-merchandising programs that offer shoppers new ideas for confections. For example, retailers have had success co-merchandising M&M's Brand Candies with baking mixes, like brownies."
Over at the Jelly Belly Candy Co. in Fairfield, Calif., "we provide retailers display and package options that work well in grocery stores," notes Dennis Spiller, VP, national sales. "We have a few different package options that work well in grocery, including our top-selling Grab & Go bag."
The company is currently running a Mystery Flavor Sweepstakes, which marks "the first time we've operated a promotion like this solely on Facebook," according to Spiller, who adds that the promotion shipped with free-standing and pre-packed display units.
The sweepstakes enables participants to enter to win $10,000 if they correctly guess the identity of the Mystery Flavor jelly beans in specially marked bags of Jelly Belly jelly beans. The incognito jelly beans are white with red question marks printed on them. An online instant-win game also offers the opportunity to win thousands of prizes. The contest runs through the end of July.
"In-line bulk units are some of our most effective merchandising options," observes Spiller, when asked about the company's successful displays. "Shoppers love options, and what better option than to have complete control over Jelly Belly flavors? The units install easily to make the shopping experience a destination, whether it's end aisle or part of the candy aisle. By combining bulk bins with packages in a colorful unit, the variety is presenting in an engaging way that makes it a destination."
Lexington, Ky.-based CandyRific, which makes licensed novelty candy products, counts "floor stands, power panels, sidekicks and displays, especially for checkout counters" among its merchandising arsenal, according to company President Rob Auerbach, who gives special props to "power panels -- they make a statement by the retailer and create excitement in store."

NCA Launching Sweets & Snacks Expo Virtual Media Center
The National Confectioners Association's (NCA) Sweets & Snacks Expo, which will feature a record 616 exhibitors this year, has joined forces with Launch.it on a new Expo Virtual Media Center that makes it much easier to publish a press release, with the added capacity of complete socialization of the release, using the trade show's social media resources. The news platform will give more than 600 participating exhibitors the ability to write, manage and socialize their own professional news content, while also providing visitors with a central location to locate it.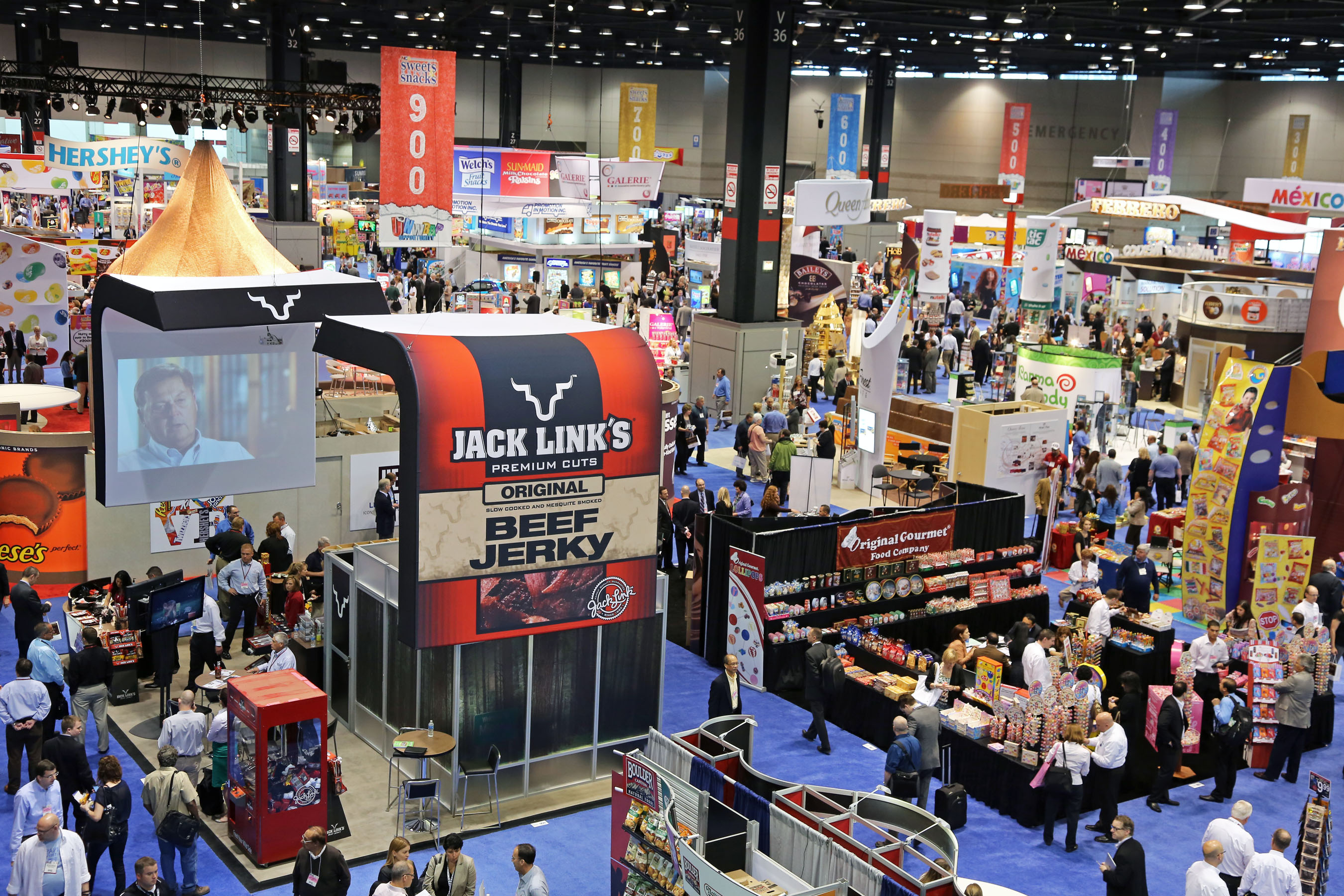 "With more than 14,000 key confectionery and snack industry professionals expected, it is imperative that all visitors have easy access to the latest exhibitor news," explains Jenn Ellek, director of trade communications and marketing at Washington, D.C.-based NCA. "Our partnership with Launch.it to build a virtual media center will ensure that relevant show news will be easily found, discovered and shared not only by attendees, but also by media and professionals around the world, before, during and after the expo."
Through the partnership, all participants will have access to social media news release for maximum sociability and engagement; in-depth analytics (page views, time on page, downloads, etc.); a Wiki-like environment to make updates to stories on the fly; the ability for media to opt-in to follow a company for real-time news updates; an action box to engage readers for investment, media contact, etc.; Facebook comments for insight and virility; rich multimedia, tags and geo-location for better engagement and discoverability; "Buy it" and "Trial it" buttons to drive users directly to companies' points of purchase; and customized tweets for precise messaging and branding.
"The virtual media center is a synergic tool for the expo, since the industry is unique in the large number of product releases that debut during the course of the year," notes Trace Cohen, president and co-founder of New York-based Launch.it. "With the hundreds of new product releases that exhibitors want published, the online media center becomes the nerve center where news can be shared and read by the entire industry. With so much of the Snacks & Sweets Expo being visual, because of the nature of the industry, it was a perfect fit for both Launch.it and NCA."
Companies that don't upload releases before the show can receive access in the expo media center on-site, which includes personal assistance by trained staffers.
"We are offering this robust media service at no additional cost since we are dedicated to providing stellar amenities and the best, most productive tools possible so that exhibitors can meet their show goals and expectations," adds Ellek.
Sweets & Snacks Expo 2013 is scheduled to take place May 21-23 at Chicago's McCormick Place.