10/25/2018
Peter Larkin Retiring From National Grocers Association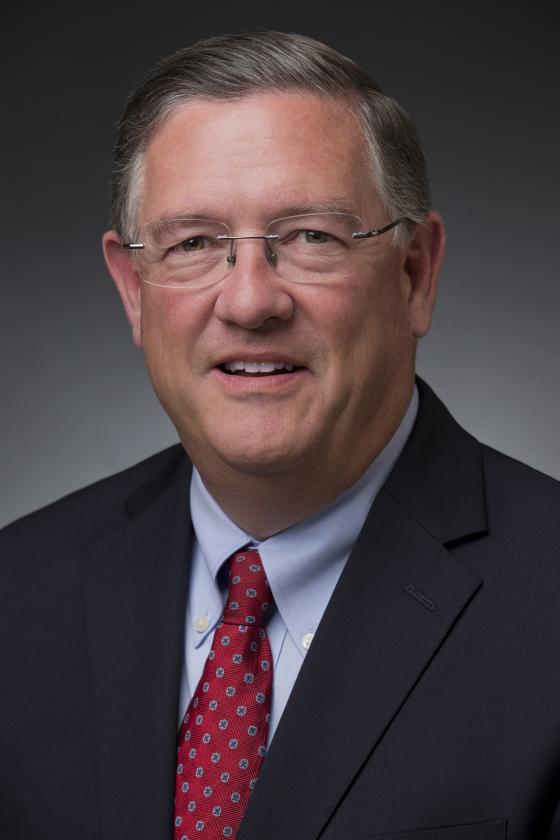 Peter Larkin, president and CEO of the National Grocers Association, is retiring, effective Dec. 31, 2019. Larkin has worked in the supermarket industry for four decades.
"Peter has led a renaissance of NGA and will be leaving an organization that is well prepared to support our industry for many years to come," noted Cheryl Sommer, chairman of the NGA board of directors and owner of Santa Fe, N.M.-based Kaune's Neighborhood Market. "Peter's passion and enthusiasm for NGA and the independent grocer is infectious, which is evidenced by the tremendous growth that NGA and The NGA Show has experienced under his leadership. Independent grocers serve as the cornerstones of their communities and ensure consumers have vibrant choice in the marketplace, making it critical for independents to have a strong advocate, such as NGA, to support our segment of the supermarket industry. Peter has elevated NGA as an organization and highlighted the important role independent grocers have in the U.S. economy and our nation's food distribution network."
Larkin's tenure at Arlington, Va.-based NGA saw a doubling of retail and wholesale membership numbers, and member engagement in the association is at an all-time high, with numerous member-driven share groups and committees, as well as several years of record-breaking growth of The NGA Show. The event's attendance has tripled since Larkin joined the association.
Under Larkin's leadership, NGA's government relations and advocacy efforts have been recognized as among the most effective in Washington, D.C., producing several wins for independent supermarkets over the years, while the NGA Grocers Political Action Committee, launched during Larkin's term, has helped support candidates for Congress who champion policies important to Main Street grocers. He also revitalized the NGA Foundation and focused on programs and services that support independent grocers' most important asset: their people.
"When I started working for the Kroger Co. 36 years ago, little did I know that I would one day have the honor to serve as the president and CEO of NGA," Larkin said. "I am grateful to our members and board of directors for the privilege and opportunity to lead this great organization, which truly represents the best entrepreneurs in our industry and country. I'm proud of our accomplishments from growing our advocacy and government relations program, doubling our membership, relaunching the NGA Foundation and growing The NGA Show into the successful event that it is today. Given the rapidly changing marketplace, I believe organizations like NGA are more important today than ever. NGA is financially strong and very well positioned to continue its mission that began in 1982 as an effective advocate and thought leader for independent grocers for decades to come."
NGA will begin the search for Larkin's replacement in January.