NGA Bestows Awards at Show
Get great content like this right in your inbox.
Subscribe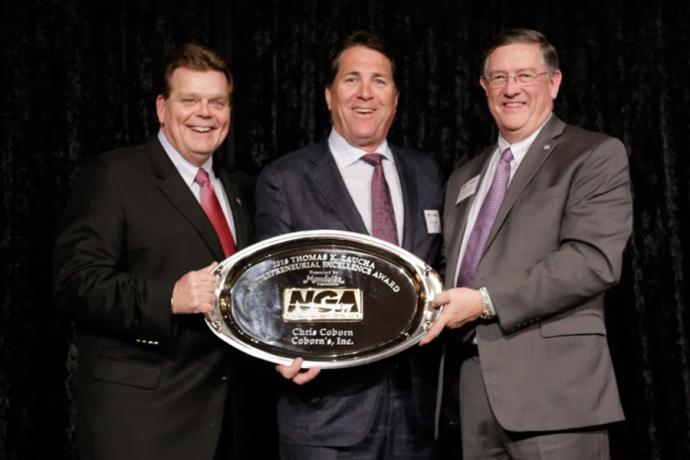 The National Grocers Association (NGA) presented two industry leaders with top awards during the 2018 NGA Show in Las Vegas: Chris Coborn, chairman, president and CEO of St. Cloud, Minn.-based Coborn's Inc., received the Thomas K. Zaucha Entrepreneurial Excellence Award, and Kristi Magnuson Nelson, president and CEO of Grand Forks, N.D.-based Hugo's Family Marketplace, garnered the Women Grocers of America's (WGA) Woman of the Year Award.
Coborn, a second-generation leader of an employee-owned business, has held such prominent industry roles as a past NGA chairman and current chair of the board of Elk Grove Village, Ill.-based Topco. Two key factors of the company's success under his leadership have been aggressive expansion and the risk-taking that accompanies it. Currently, Coborn's operates 54 supermarkets and 70 convenience, liquor and other retail stores across the Midwest.
"Chris exemplifies the entrepreneurial spirit of this award as he has looked for ways to expand his business, develop new formats, and provide a terrific value proposition in the marketplace to better serve his customers and community," said Peter Larkin, president and CEO of Arlington, Va.-based NGA.
Since 2009, the prestigious Thomas K. Zaucha Award, presented by Deerfield, Ill.-based Mondelēz International and named for NGA's first president and CEO, has been given annually to recognize an independent grocer demonstrating persistence, vision and creative entrepreneurship.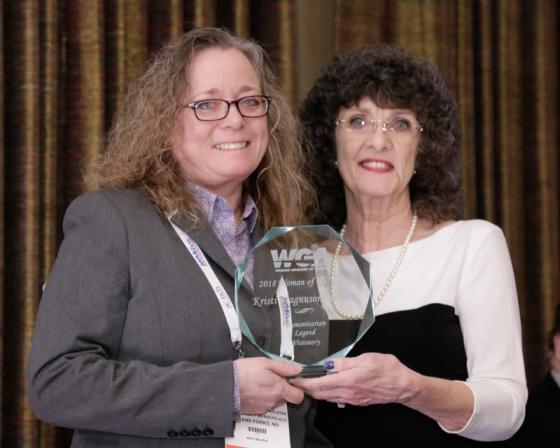 Nelson grew up working in her family's grocery business. Since taking the reins of that company, she has grown Hugo's by 10 grocery stores and five liquor stores. Nelson previously won the National Grocers Association Spirit of American Award, as well as the North Dakota Grocer of the Year Award, and was named one of Prairie Business Magazine's Top 25 Women in Business in 2016. That same year, she was also chosen as one of Progressive Grocer's Top Women in Grocery.
"Congratulations to Kristi, who has proven herself to be a true leader throughout her career in the food industry," noted Larkin. "Her vision and leadership have been an integral part of the success of Hugo's Family Marketplace, and she is a steadfast champion for the independent supermarket industry."
The Woman of the Year Award recipient models the characteristics of a leader with passion for the independent grocery industry: strategic thinking, the ability to be a standout representative within their company or organization, and perseverance.