PCC Community Markets, Trader Joe's Step Back From Top Industry Trends
Get great content like this right in your inbox.
Subscribe
At a time when grocery retailers are trying to figure out how many ways they can get their products into consumers' hands, two retailers are taking a step back from two of the top trends in the grocery industry.
PCC Community Markets has decided to remove all self-checkouts from its stores, according to a local report. Trader Joe's, meanwhile, is stopping delivery of groceries from its New York City stores. Both of these moves seem to counter what the industry as a whole is moving towards: frictionless checkout (however that may come about) and taking the hassle out of grocery shopping by offering delivery.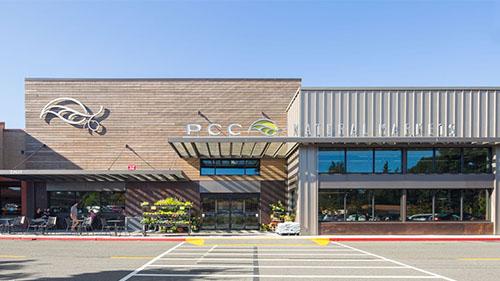 PCC Community MarketS
Independent grocery stores have often struggled with the decision of whether to implement self-checkouts, as the segment prides itself on its service to customers. Some see offering self checkouts as giving customers a choice, and therefore providing the ultimate service to customers, while others want to maintain that staff/customer touchpoint, as was the case with PCC Community Markets.
PCC indicated that it plans to replace all of its self-checkouts with staffed express lanes, and has no plans to implement any other self-checkout technology such as scan-and-go. This move sets it apart from other retailers, like Amazon Go, that are embracing the concept of touchless shopping.
The Seattle-based co-op has opened two new stores in the past several years, neither with self-checkouts, which led CEO Cate Hardy to suggest that all stores be consistent, and the question became whether to add them to the other eight locations or remove them, noted Heather Snavely, VP marketing for PCC, when Progressive Grocer asked for comment.
"To help with our decision, we did a test in one of our stores," Snavely said. "We installed express lanes so shoppers would have a choice between self-check, express and full-service lanes. After a couple months, we found that it was split one-third, one-third and one-third across the three experiences – which meant two-thirds of our shoppers preferred a staffed lane."
PCC also had to consider staffing, which would need to be increased to provide express checkout lanes.
"The more we talked about it, what we came to was: We believe our staff are one of our biggest strengths and differentiators," Snavely continued. "We want shoppers to interact with our staff, because it's going to make the experience better. Why would we want to have an experience in our stores that removes that differentiator from the equation? What it really came down to, was that this was a brand, not financial, decision. As a community-owned market, we want to create community and connection in our stores, and you can't create connection at a kiosk. We've gotten an incredibly positive response from both staff and shoppers."
Trader Joe's
After 10 years, Trader Joe's has decided to end delivery service from its New York City stores on March 1, according to a Business Insider article. Trader Joe's didn't reply when PG asked for comment.
In the article, the Monrovia, Calif.-based grocer cited its unwillingness to pass along "unsustainable costs" to customers as the reason for ceasing the service. The move seems somewhat surprising at a time when many grocers are adding delivery services. For example, Whole Foods Market is expanding its delivery reach in New York through Amazon Prime. Customers in New York can still use third-party delivery services to get their Trader Joe's groceries, however.
"… Removing delivery will allow us to continue offering outstanding values — quality products for great everyday prices, and to make better use of valuable space in our stores," Trader Joe's representative Kenya Friend-Daniel told Business Insider. "This was not a decision we made lightly. We value our customers and all that they do to come shop with us."