Nielsen, Rakuten Intelligence Team Up for Combined Solution
Get great content like this right in your inbox.
Subscribe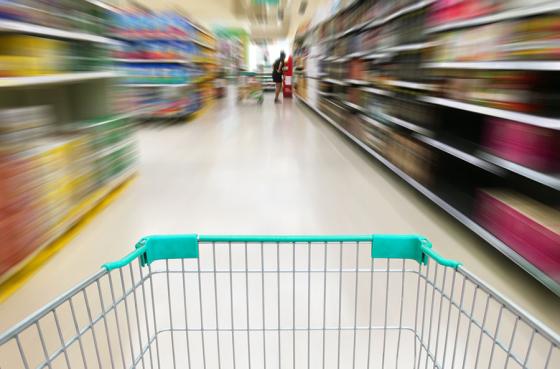 Nielsen and Rakuten Intelligence (formerly Slice Intelligence) have entered into an exclusive agreement combining Nielsen's online purchase data (ePOS) and rich product reference data with Rakuten Intelligence's consumer-sourced panel, the largest ecommerce panel in the world.
Released through Nielsen, the combined solution will provide the first complete picture of today's omnichannel retail landscape for the U.S. fast-moving consumer goods (FMCG) industry, delivering a full view into online and offline market performance and shopper behavior, according to Chicago-based Nielsen.
Together with Rakuten Intelligence's representative online shopper panel of 5.5 million consumers, Nielsen will gain insight into today's online shopper and deep visibility into nearly all merchants across all FMCG categories, channels and devices. Rakuten's proprietary methodology captures and catalogs hard-to-measure buyer data collected directly from consumers. Employing item-level purchase details, Rakuten Intelligence provides an in-depth examination of market volume and share, emerging trends and changes in buyer behavior, uncovering the most complete and timely data across retailers.
"At Rakuten Intelligence, it has always been our vision to provide essential ecommerce data and insights to clients and the greater ecosystem," said Nick Stamos, CEO at the San Mateo, Calif.-based vendor." Through our alliance with Nielsen, we are creating a new standard for ecommerce measurement for the FMCG industry.  The data and breadth of solutions that Nielsen and Rakuten Intelligence can now provide FMCG clients will finally bring a 360-degree view of today's consumer and opportunities for growth in today's 'brave new world' of retail."  

"Nielsen has an unwavering commitment to driving growth for our clients, which means finding solutions to capture the fastest-growing segments and measuring the places they care about the most," noted John Tavolieri, president, U.S. FMCG and retail at Nielsen. "As the industry focuses in on the connected consumer, we are proud of the continued expansion of our ecommerce suite of solutions, and excited to align with the best of breed e-panel provider in the market, Rakuten Intelligence.  With Rakuten Intelligence, our unrivaled view of the online and offline landscape will bring much needed visibility into the omnichannel landscape. Using Nielsen's federated data model to enable seamless data collaboration, we are bringing to life the most comprehensive, accurate and actionable ecommerce performance measurement and analytics platform in the world."

Working with Nielsen's ePOS data and Rakuten Intelligence's panel insights, Nielsen's holistic digital-shelf solution, available through Nielsen Connected Partner Profitero, spans 300 million-plus products – holistically, Nielsen has visibility into more than 700 million – on 4,000 websites in more than 40 countries every day, enabling companies to correlate online execution drivers with actual sales performance data captured via e-receipts and ePOS retail cooperation.

The companies have also released data relating to omnichannel retail for FMCG.