NFRA Hires Communications/Digital Media Coordinator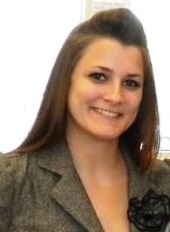 The National Frozen & Refrigerated Foods Association (NFRA) has appointed Roxanne M. Jones to the newly created position of communications/digital media coordinator. In her new role, Jones (left) is responsible for developing and maintaining the association's online and social media presence for both its member and consumer audiences, in addition to assisting in all other areas of communications. Last year, NFRA implemented a comprehensive digital and social media plan to convey the benefits of frozen and refrigerated foods to consumers, culminating in the creation of Jones' position.
"We're eager to tap into Roxanne's social media experience to help us engage consumers in a whole new way," said Julie Henderson, VP of communications at Harrisburg, Pa.-based NFRA. "Roxanne brings new talents and a fresh perspective to the table as we expand our communication efforts on behalf of the industry."
Jones previously held a marketing and events internship at Lancaster, Pa.-based MANTEC, where she was responsible for revamping the client database, updating the company website, and launching and maintaining its social media networks.
At Shippensburg University of Pennsylvania, from which she graduated in May 2011, Jones was a staff writer and a public relations assistant for the campus newspaper. She was also involved in the college's chapter of Public Relations Student Society of America (PRSSA), serving on the fundraising committee. Additionally, Jones formed the Ship Girls Flag Football League of which she was president and public relations director throughout college. She further honed her communications and managerial skills by volunteering at the Shippensburg University Foundation as a student Phon-A-Thon caller and manager.