Nestle Ends Direct-to-Store Delivery for Frozen Food
Get great content like this right in your inbox.
Subscribe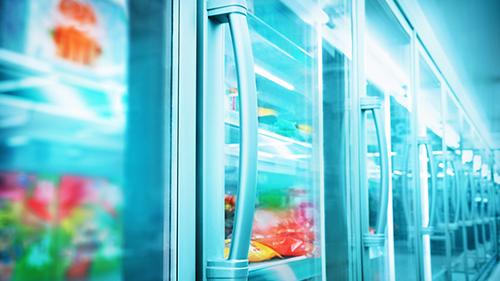 Nestle will eliminate 4,000 jobs with its move to end direct-to-store delivery for its frozen pizza and ice cream products in the United States. Delivery will be replaced with a warehouse model, similar to what Nestle already uses for its frozen meals and snacks.
The current delivery operation includes 230 facilities, 1,400 trucks and 2,000 different routes that will no longer be used, according to slides presented to Nestle employees. 
The move is meant to reduce costs and streamline the process. In an interview Steve Presley, CEO of Nestle USA, said he is not concerned about losing freezer space, as reported by Bloomberg. 
"Every inch of the freezer is controlled very tightly. As retailers have become more sophisticated, as the retail industry has consolidated some, that bit of Wild West where you could kind of move and push your competitor to the side, that's not the case anymore."
The transition will begin in 2019 and be completed in early 2020.
Brands impacted include DiGiorno, Tombstone, California Pizza Kitchen, Outsiders Pizza Co., Jack's and Proof pizza as well as Häagen-Dazs, Outshine, Dreyer's, Edy's, SkinnyCow, Outshine and Nestle Drumstick ice cream.