M&Q Packaging Bows Recyclable Oven Bag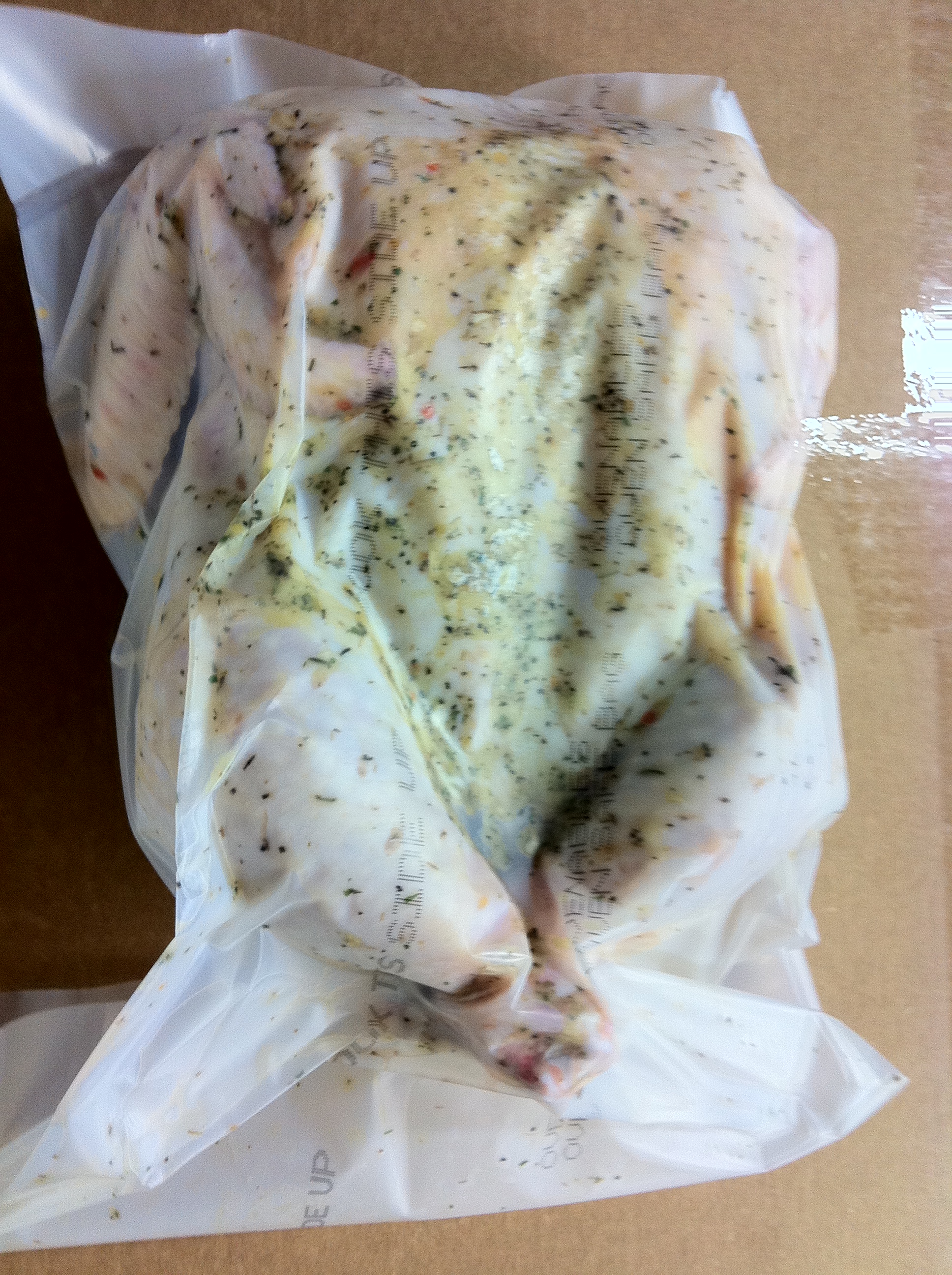 M&Q Packaging Corp. has introduced the recyclable MQ120 Oven Bag for poultry, and such beef and pork applications as ribs and roasts. Developed with performance and sustainability in mind, the ovenable bag (left) is made from proprietary material that gives meat processors measurable yield and processing efficiencies, superior cook-in performance, and a truly renewable addition to their green initiatives.
The MQ120 Oven Bag features a unique outer layer of blended polyester co-polymer made from renewable canola oil and an inner layer of polyester, making the bag recyclable under the SPI resin identification code (RIC) of number 1. This has resulted in a carbon footprint reduction of 65 percent versus customary oven bags.
Unlike most vacuum-barrier bags, the MQ120 is a high-temperature structure that's oven-safe up to and including 400 degrees Fahrenheit for foodservice or consumer use. Its ability to withstand high oven temperatures for sustained periods, coupled with its non-shrink performance, creates a predictable high-temperature environment around the meat that speeds cooking times for products like whole chickens from four hours to 90 minutes. As well as greater cooking convenience, the MQ120 has zero protein adhesion, which produces higher yields because no product is lost when the bag is removed after cooking. This also results in a more attractive presentation and less messy cleanup, since the product's juices remain in the bag.
"Processors can add value and increase margins without any change to their products simply by packaging in the MQ120 oven bag," noted Curt Rubinstein, sales and marketing manager for Schuylkill Haven, Pa.-based M&Q Packaging, a division of M&Q Plastic Products. "What a convenience for shoppers to take home the product, put it in the oven, and never touch the meat until it's fully cooked and ready to serve at the dinner table."
For processors, the MQ120 bag is more heat-seal friendly than customary nylon oven bags. The seal window is 100 percent wider than other M&Q offerings, with a range of +7 or -7 degrees Fahrenheit. An additional benefit for processors is the bag's low water-vapor transmission rate, which means no yield loss from moisture seepage during distribution and retail display. And its low oxygen-transmission rate is superior to any other high-temperature cook-in bag, according to the company. The MQ120 bag can be taped for easier dispensing, and it works with all current automated bag loading systems. If products are to be distributed frozen instead of refrigerated, the bag can withstand blast-freeze temperatures of -100 degrees Fahrenheit.