Midwestern Independent Grocer Coborn's Buys Hornbacher's Banner
Get great content like this right in your inbox.
Subscribe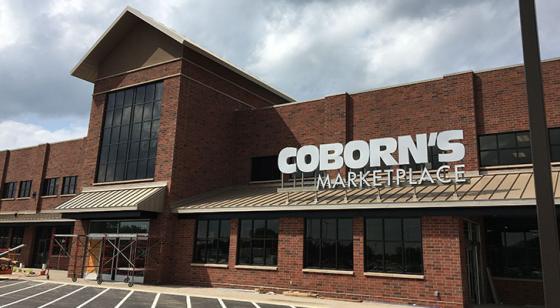 United Natural Foods Inc., based in Providence, R.I., is selling its newly acquired Hornbacher's stores to St. Cloud, Minn.-based independent grocer Coborn's Inc. 
Hornbacher's operates eight locations in the Fargo-Moorhead area and Grand Forks, N.D. The sale includes seven of the locations, in addition to the store under development in Fargo, N.D. The Grand Forks store is not included in the deal and will shutter.
UNFI agreed to acquire the Hornbacher's stores, along with other banners, when it entered a deal to purchase Eden Prairie, Minn.-based retailer-wholesaler Supervalu in July. The transaction completed last month.
"The sale of Hornbacher's to Coborn's is an ideal outcome for our associates and the Fargo-Moorhead community," said Sean Griffin, Supervalu CEO. "As we previously discussed, our strategy is to focus on the wholesale business going forward, so finding a strategic buyer for Hornbacher's with continued supply opportunity was a top priority. Coborn's is a long-standing Supervalu wholesale customer and we're excited that they will carry on the Hornbacher's name and tradition of quality products and service."
As part of the deal, Coborn's also agreed to retain Supervalu as the stores' primary supplier and enter into an expanded supply relationship with Coborn's.
"We saw this as an opportunity to further invest in the thriving Fargo-Moorhead area with Supervalu exiting the retail business," said Chris Coborn, chairman, president and CEO of Coborn's. "Hornbacher's is a respected grocery retailer, they're doing everything right. We intend to let them continue operating as-is so there is no change to their guest experience." 
Future of Hornbacher's
Hornbacher's first opened as Ted's Supervalu in Moorhead, Minn., by Ted Hornbacher in 1951. Supervalu acquired the banner in 1975.
Hornbacher's President Matt Leiseth will continue leading the Hornbacher's stores in his new role with Coborn's. He will serve on Coborn's' leadership team, but will continue to work out of the Fargo office with his team. 
"Matt wears the Hornbacher's name on his sleeve; he has a proven track record of taking impressive ownership in this brand and ensuring he, and his people, are visible in the Fargo-Moorhead communities. We want that to continue." Coborn added. "Matt will have the support of our team, but we want him to continue running the Hornbacher's stores as he has done for the last eight years. It is the goal of Coborn's Inc. to operate the stores as they have been with the current employees they have employed."
Coborn's, which is employee-owned, will extend the opportunity for Hornbacher's employees to become shareholders upon meeting eligibility requirements. In 2006, the Coborn's family sold part of the organization to its workforce through an employee stock ownership plan.
"Our team is excited to welcome Hornbacher's employees into our growing family," Coborn said. "At the same time, this is a unique opportunity for Hornbacher's and its employees to still retain the identity they've known for many years. We believe strongly in keeping the brand in place for the benefit of the employees and the loyal guests who shop those stores." 
Coborn's Inc. employs nearly 8,000 associates and operates 53 independent grocery stores across Minnesota, North Dakota, South Dakota, Illinois and Wisconsin under the Coborn's, Cash Wise Foods, Marketplace Foods and Save-A-Lot banners. It also owns CobornsDelivers, an online grocery ordering and home delivery service; and stand-alone convenience, liquor, video and pharmacy locations. It is No. 50 on Progressive Grocer's 2018 Super 50 list of the top grocers in the United States.