10/22/2018
UNFI Finalizes Supervalu Acquisition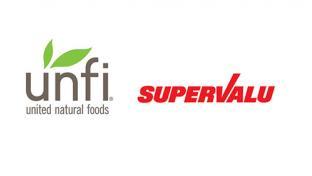 United Natural Foods Inc. has finalized the deal to acquire Eden Prairie, Minn.-based Supervalu after a vote by Supervalu's shareholders. Supervalu's common stock will cease trading prior to the market opening on Oct. 22, and will be delisted from the New York Stock Exchange.
"Today is an important milestone for UNFI," said Steve Spinner UNFI's chairman and CEO. "We will take the best from both businesses to create North America's premier food wholesaler with significant scale, reach and choices for our customers. We are pleased to welcome our new colleagues from Supervalu as well as their customers and suppliers to UNFI. Our companies share customer-centric cultures and dedicated associates who are committed to continuous improvement, which will help drive our integration programs."
As previously reported, Sean Griffin, formerly UNFI's COO, will be CEO of Supervalu and head of the integration committee, with Anne Dament, EVP retail, marketing and private brands, and Mike Stigers, EVP wholesale, reporting directly to him.
In other Supervalu news, a St. Louis Dispatch article reports that Supervalu is closing the remaining 16 Shop 'n Save locations in the St. Louis and Springfield, Ill., areas  by Nov. 19. About 1,300 staff will be affected. St. Louis-based Schnucks Markets purchased 19 Shop 'n Save locations earlier last month. These locations have been rebranded as Schnucks. 
"The decision to close the remaining Shop 'n Save stores was a difficult decision, and one that was made only after a diligent and thoughtful review of our options," Dament noted in a St. Louis Business Journal report. "Unfortunately, we weren't able to secure buyers for the remaining stores and fuel center."