Lab-Grown Meat Finds Favor with Consumers, Especially Vegans
Get great content like this right in your inbox.
Subscribe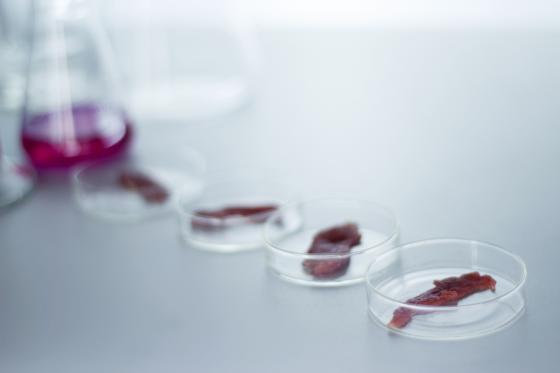 Four in 10 Americans are willing to eat lab-grown meat, with vegans most likely to do so, new research from Surveygoo commissioned by Ingredient Communications has revealed.
When asked if they would consume cultured meat, 39.8 percent of U.S. consumers said that they would. This number went up from four to more than six in 10 (63.6 percent) consumers specifically with vegans and five in 10 (50 percent) with vegetarians. It declined to three in 10 (30 percent) with pescatarians.
Considering how new the concept is, the backlash against GMOs and the momentum of the "natural" trend, it seems counterintuitive that Americans express a willingness to eat meat produced in a laboratory. However, the guilt consumers feel regarding such issues as animal welfare and the impact of farming on the environment may be stronger than the desire for cleaner foods.
"Particularly interesting was the fact that vegans were by some distance more likely to eat cultured meat than any other group," said Richard Clarke, founder and managing director of Ingredient Communications, a London-based global PR and communications firm for ingredient suppliers. "This could be because vegans, perhaps more than any other group, are always on the lookout for new, ethical sources of protein. This offers interesting potential for companies operating in the embryonic cultured-meat industry."