08/09/2018
Kroger's Music, Education Festival to Empower People to Live Healthier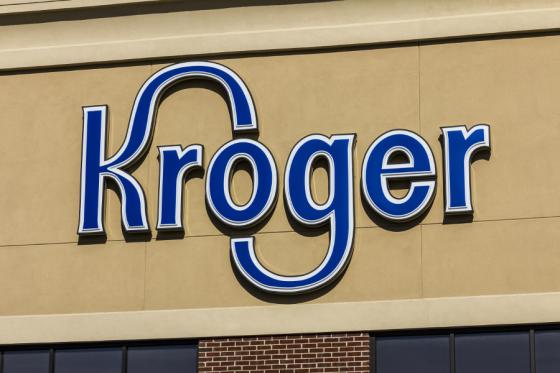 The Kroger Co. is collaborating in a three-and-a-half-day festival of music, educational sessions and more to support its Wellness Your Way platform, which encourages users to adopt a more holistic approach to health.
Produced in partnership with Inclusion Cos. LLC and set to take place Oct. 4-7 at Cincinnati's Duke Energy Convention Center, the event will also include a holistic health expo and interactive stations with new health-and-wellness technology, including Kroger's new OptUp mobile app.
Singer-songwriter and mindfulness expert Jewel is the festival's co-founder. The multiplatinum, Grammy-nominated artist, who has had a lifelong passion for health and wellness following childhood kidney issues, among other life struggles, will share her tips and stories on her website, JewelNeverBroken.com, which offers free mindfulness tools.
"I have always been astounded by how little education we receive to help us feel connected, happy and healthy," said Jewel. "In a world of rising disconnection and anxiety, I am proud to help be part of the antidote by co-founding Wellness Your Way Festival. I am proud to share my life's mission of being a healthy, satisfied person with others, and to share the tools, advocates, teachers and champions I have learned from. And I am proud that Kroger has chosen to take this initiative to truly serve those in the community with meaningful resources."
The festival's expert lineup includes Tony Horton, master fitness trainer and creator of P90X; endurance athlete Brendan Brazier; and Debbie Matenopoulos, best-selling author and co-host of Hallmark Channel's "Home & Family"; as well as a special keynote from actor and fitness specialist Jake "Body by Jake" Steinfeld. The festival will also feature musical performances from co-founder Jewel, singer-songwriter Gavin DeGraw, Cincinnati's own Nick Lachey, and many more.
The festival programing is designed around four stages of health: Know Yourself, Nutrition, Fitness and Inspiration. The event will feature celebrity appearances, panel discussions, workshops, group health activities such as yoga and strength and circuit training, innovation events, product demos, and major concerts, all themed around discovering tools for a healthier lifestyle.
"Kroger is excited to present the first Wellness Your Way Festival in America in our hometown," said Colleen Lindholz, president of Kroger Health. "Our vision for Wellness Your Way is to provide customers with a destination for helpful information about nutrition, medication and lifestyle – everything they need to start living better and healthier, every day."
Kroger operates 2,800 retail food stores under a variety of banners. It holds the No. 2 spot on Progressive Grocer's 2018 Super 50 list of the top grocers in the United States.