Kroger, Walgreens Pilot Click-and-Collect Service
Get great content like this right in your inbox.
Subscribe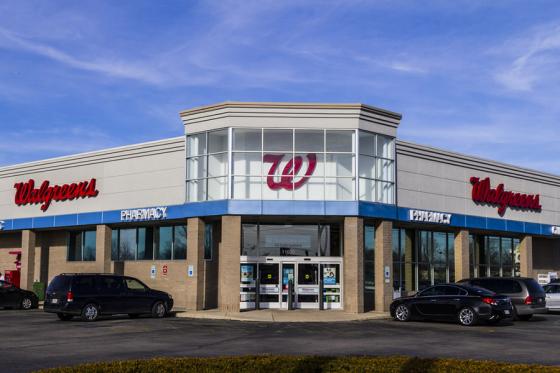 The Kroger Co. and Walgreens are teaming on an exploratory pilot in which shoppers will be able to order Kroger grocery items online and pick them up at 13 of the drug store chain's stores in northern Kentucky, near the grocer's Cincinnati headquarters. The pilot will take place over the next several months.
Kroger's Our Brands products, including the natural and organic Simple Truth brand, will be available at the participating pilot stores, complementing Walgreens products and services in health and wellness, pharmacy, and beauty.
"This exciting collaboration aligns with Kroger's vision of serving America through food inspiration and uplift," said Kroger Chairman and CEO Rodney McMullen. "This concept brings together the best of two great brands to rethink convenience and redefine the way America shops for food."

"This innovative new concept is an opportunity to test and learn, as we determine how we can best work together to further elevate our customer offering," added Stefano Pessina, executive vice chairman and CEO of Deerfield, Ill.-based Walgreens Boots Alliance Inc. "We continue to evolve our offerings to meet the changing needs of our customers and provide a more differentiated shopping experience. We've been implementing new approaches to promotions, product selection and other areas to deliver greater value in our stores."
The pilot isn't without its risks, however, according to Sylvain Perrier, president and CEO of Toronto-based Mercatus.
Perrier cautioned that "the idea of Kroger using Walgreens' facilities to facilitate order pickup might be an uphill battle to win the hearts and minds of consumers. In a recent study conducted by Mercatus Technologies Inc., only 22 percent of consumers surveyed across the U.S. said that they would be interested in picking up their grocery orders at a predetermined location other than their favorite grocery store. This is in contrast to 50 precent of consumers surveyed who preferred to have their groceries delivered to their car at their favorite grocery store."
Kroger employs nearly half a million associates serving 9 million customers daily through a digital shopping experience and 2,800 retail food stores under a variety of banner names. The retailer is No. 2 on Progressive Grocer's 2018 Super 50 list of the top grocers in the United States.
Walgreens operates about 9,800 drug stores in all 50 states, the District of Columbia, Puerto Rico and the U.S. Virgin Islands, along with its omnichannel business, Walgreens.com. About 400 of its stores include a Healthcare Clinic or other provider retail clinic services.