Kroger Sees 'Best Days Ahead' Amid Reinvention
Get great content like this right in your inbox.
Subscribe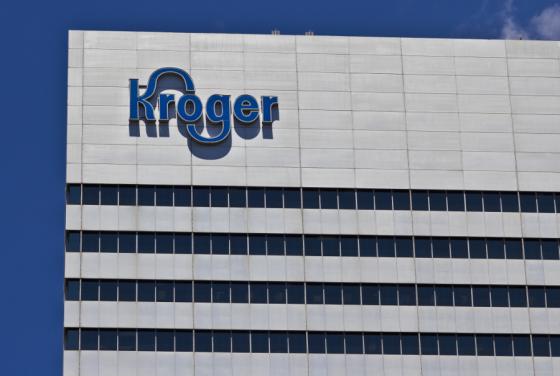 The Kroger Co. continues to demonstrate that among traditional grocery retailers, it's the best equipped to take on a future fraught with disruption.
To be sure, the Cincinnati-based company has been a leader in shopper experience, innovation and leveraging technology to make consumers' lives easier – all crucial to any retailer aiming to prove its relevance in today's market.
As Kroger Chairman and CEO Rodney McMullen said in his annual shareholder letter released Tuesday, "We are proactively addressing customer changes and we're making strategic investments to create the future of retail: a seamless digital experience, customer-centric technology solutions, an enhanced associate experience, space-optimized stores and smart-priced products."
With sales approaching $123 billion in 2017, Kroger has nearly doubled its digital sales by expanding click-and-collect services across its banners. It shed its convenience store division to invest the proceeds into core operations, and is using its tax cut windfall to lower prices and boost its associates, including a tuition assistance program.
Meanwhile, Kroger is forging strategic partnerships to pursue new revenue streams and leverage data to optimize store space and enhance the shopper experience.
It's increasingly clear that Kroger is not just blowing smoke with inspirational phrases like "Redefine the Grocery Customer Experience," "Partner for Customer Value," "Develop Talent" and "Live Our Purpose" – it's also delivering on this mission.
Achievements thus far make us inclined to agree with McMullen, that Kroger's "best days are ahead of us."