Kroger Continues Push to Make Cincinnati a Technology Hub
Get great content like this right in your inbox.
Subscribe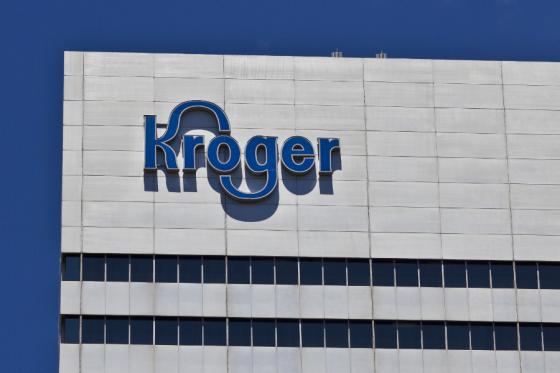 After being named to Computerworld's Top 100 Best Places to Work in IT, the Kroger Co.'s Kroger Technology division is furthering its technological prowess by building an innovation lab within the University of Cincinnati's 1819 Innovation Hub.
Housed within the Uptown Innovation Corridor, the 1819 Innovation Hub serves as a "beacon of community innovation and impact in partnership with higher education," and is claimed to be the region's newest destination for "thinking, making, doing, discovery and delivery." The Cincinnati-based grocery giant plans to staff the hub with resources, including R&D engineers and software developers, alongside University of Cincinnati faculty.
The space – which houses a 12,000-square-foot makerspace and micro-factory, along with state-of-the-art classrooms and multipurpose rooms – officially opened earlier this week for the university's fall semester. Kroger's 2,500-square-foot innovation lab will be located on the four-story building's third floor, and is expected to be completed in October.
"Kroger's new partnership with the University of Cincinnati is one more way we are investing to create the now and future of retail," said Chris Hjelm, Kroger EVP and CIO. "This innovative collaboration is driven by Restock Kroger and provides the Kroger Technology team another creative space to partner and develop solutions to redefine the grocery customer experience."
Part of University of Cincinnati President Neville G. Pinto's new strategic direction, the Innovation Agenda was created with the understanding that, when they're deciding where to locate, people often highly value proximity to other like-minded individuals. By providing a place where innovative people and companies can thrive together in today's rapid pace of change, Cincinnati can become one of those cities chosen for location.
"As the anchor tenant of our burgeoning innovation district, UC's 1819 Innovation Hub is a microcosm of the bigger picture," said David J. Adams, University of Cincinnati's chief innovation officer. "Companies are choosing to co-locate here with us for proximity and access to the talent that a major research university provides. As the district comes to life with residential and retail options, the mix of students, faculty, industry and community that you see in our knowledge action center today will spill out into the surrounding neighborhood, making innovation a visual place in Cincinnati."
Pinto added that the partnership between the University of Cincinnati and Kroger gives students and faculty an opportunity to make an impact not just locally, but also globally.
"This is the kind of partnership that allows our students and faculty to work on real-world challenges in a cross-disciplinary way, while offering our corporate partners added value with access to talent, expertise, research, creativity, and specialized equipment and technology," he said.
Cincinnati: a Future Tech Hub?
According to the Bureau of Labor Statistics, employment of computer and information technology occupations is projected to grow 13 percent between 2016 and 2026, faster than the average for all other occupations. These occupations are expected to add roughly 557,100 new jobs.
With the rising cost of living in the San Francisco Bay Area creating unsustainable living conditions for Silicon Valley workers, there has been much talk of late about where the next major technology hubs will be located around the nation. As the nation's second-largest food retailer, Kroger is leveraging its power to help turn Cincinnati into such an area.
Other recent initiatives the retailer has revealed include:
Opening a new headquarters for its digital team in downtown Cincinnati, where it plans to grow headcount from 600 to more than 1,000 over the next three years

The partnership of Kroger Technology with the Cincinnati USA Regional Chamber's Cincy is IT initiative to attract top tech talent to the region
Kroger operates a seamless digital shopping experience and 2,800 retail food stores under a variety of banner names nationwide. The company is No. 2 on Progressive Grocer's 2018 Super 50 list of the top grocers in the United States.