Johnsonville Sausage Offers Limited-edition Products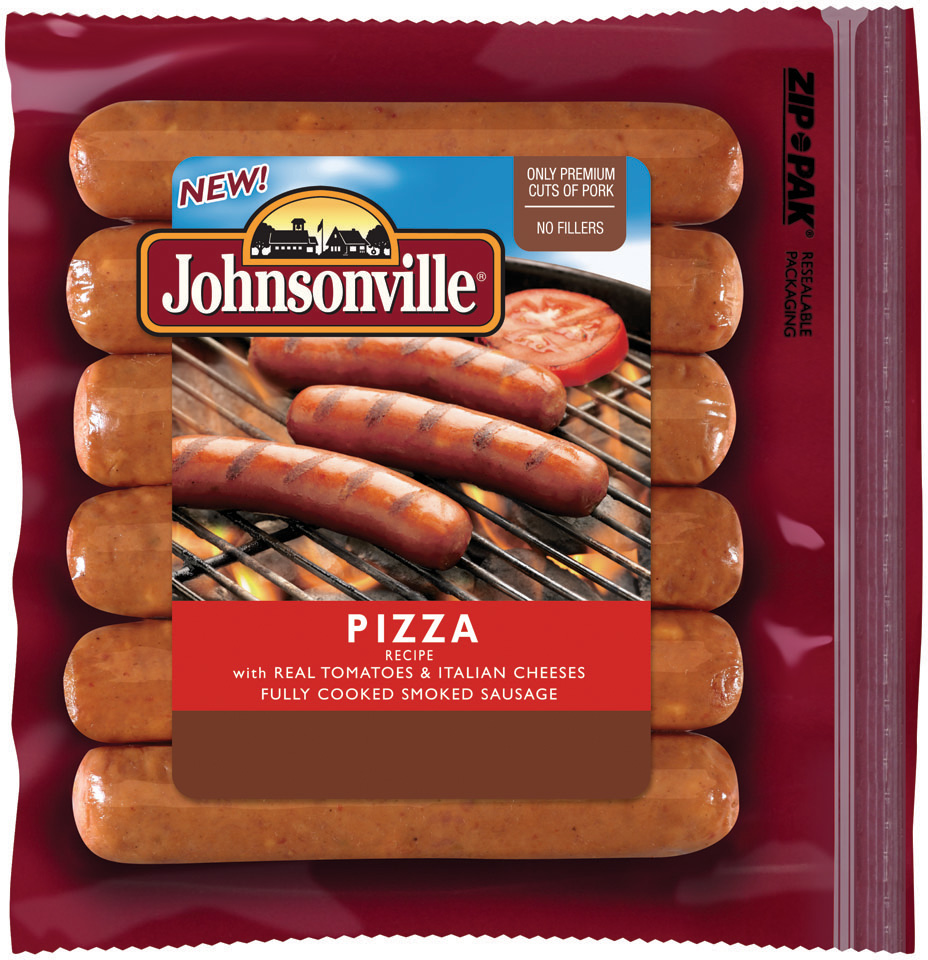 Johnsonville Sausage LLC is introducing five limited-edition varieties in its fully cooked sausage line. The new varieties -- Pizza, featuring real tomatoes and Italian cheeses; Southwestern, with black beans, corn and peppers; Texas Hot Links; Chipotle Lime & Cheese; and Buffalo Style & Cheese -- will be available during spring and summer at select retailers nationwide.
"We recognize consumers are often looking for new and interesting flavors to go on their grill," said Chris O'Toole, brand manager at Sheboygan Falls, Wis.-based Johnsonville. "As we head into the summer grilling season, [we want] to help surprise people with even more fun and delicious choices to suit their flavor preferences, and those of their friends and families."
The new flavors will come in 14-ounce packages retailing for a suggested $3.99 each.
In other company news, the Johnsonville Sausage Big Taste Grill has kicked off its 18th Annual Nationwide Tour. Originating in 1995 to mark Johnsonville's 50th anniversary, the program has hit the road every year since to raise money for local charitable organizations – to date, more than $3 million for a range of nonprofits.
The Johnsonville Big Taste Grill is weighs more than 53,000 pounds and measures 65 feet long, requiring its own semi-truck to transport it from one location to another. Featuring hot and cold running water, electricity, a sound system, a prep station and a refrigeration unit, the giant grill can cook more than 750 brats at a time — about 2,500 an hour — and can accommodate more than 12 grillmasters.
This year, the tour will visit almost every region in the continental United States, starting with the Cooper River Bridge Run in Charleston, S.C. Additional stops include Austin, Texas; Scottsdale, Ariz.; Roseville, Calif.; Galt, Calif.; Iowa City, Iowa; Lawrence, Ohio; Washington, D.C.; Sparta, Ky.; and Plymouth, Mich.
Additionally, Ryan Allison is back for his second year as tour manager and certified grillmaster. Consumers can meet Allison, follow the tour and find a complete calendar of Big Taste Grill stops online.